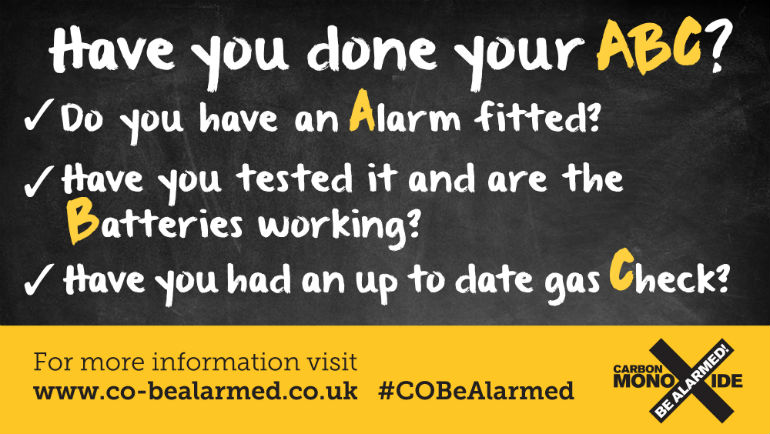 With the arrival of warmer weather comes the busiest time of the year for people looking to move house.
For many families, the summer months are the only time of the year they can take time off to plan a move, seeing it as a good opportunity to get the kids settled before the next school term.
Moving when the sun is out is certainly a more enjoyable experience, but if the move has been poorly planned then you could find yourself losing your cool. Follow this simple checklist, to ensure that while the temperatures are high, tempers are not, and you'll have a much smoother, safer move.
Check the alarms
Checking alarms are in place is essential. As well as smoke alarms, ensure carbon monoxide alarms are present too. For renters, landlords will be required by law to provide a smoke detector, but only if the property is fitted with solid fuel appliance will a CO alarm be installed.
Over 50 people die each year from the poisonous gas and another 4,000 are treated in hospital. CO is known as the silent killer – you cannot see it, taste it or smell it.
Read the meters
Before you brew your first cup of tea, don't forget to check the meter readings and share these with your new energy provider to ensure there are no quibbles over the usage when your first lot of bills comes in.
Book a removal van
It might be tempting to save money on moving costs by roping in friends and family to help ferry your belongings to your new pad, but you'd be surprised what difference hiring professional movers can make.
Not only giving you peace of mind that all of your things will arrive in one piece, but they'll also do all the heavy lifting for getting big furniture pieces into the property, saving your back! Most removal companies can also offer you furniture delivery service, and this goes hand to hand with assembly as well.
Book Fantastic Removals for a Quick Relocation
Enter your postcode to view our rates and availability in your area.
Pack smart
It may seem like an obvious tip, but pack your items according to the room they are going to be in and in the order you're likely to use them in your new home.
You'll probably struggle to unpack everything in one go, so make sure your essentials like kettles and frying pans are within easy reach, whereas that fancy coffee blender you hardly ever use can probably stay at the bottom of a box for a little longer.
Package small items like screws, nuts and bolts together and be inventive when it comes to choosing your storage. Look around at what you've got available to you – laundry baskets, bins and handbags can double up as containers to help pack smaller items.
Get snap happy
Before you start unplugging your electronics take a few pictures of the wires and leads so you remember how to put it back together again. This also works well for wall collages or any decorative displays you're hoping to recreate at your new property.
Address it
Last but by no means least – updating your address should be high on your to-do list. Write a list of all the companies/organisations that you're signed up to including the bank, doctor's surgery, dentist and try to change these two weeks before you move to ensure no important documents are lost.
Take note of all the post that comes to you in the month before you leave – now could be a good time to remove yourself from any junk mailing lists.
For more information about how to stay safe when it comes to CO, visit www.co-bealarmed.co.uk.