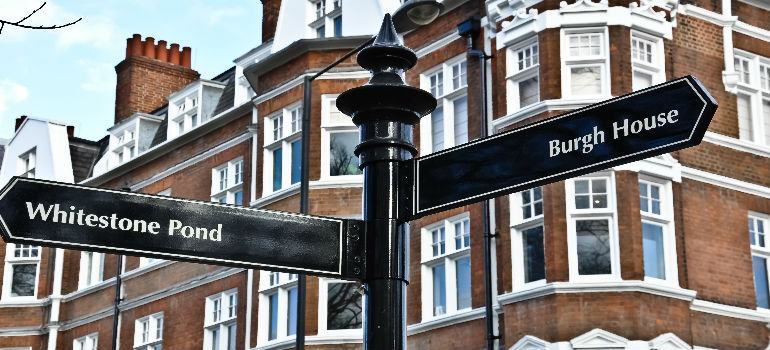 Moving to a new home is stressful at the best of times, with purging unwanted/unneeded items, packing, cleaning, organising, and the actual moving demanding your attention every waking hour of the day.
In cases where temporary accommodation is needed, your stress levels and blood pressure are bound to soar to new heights. But it doesn't have to be this way.
Here at Fantastic Removals, we endeavour to help make your move as stress-free as possible by offering quality removal services, as well as writing many articles ranging from packing guides to downloadable home move checklists.
We help a lot of people move into temporary accommodation, and we are often asked for advice on how to pack for a temporary move and what to do with belongings which aren't brought to the temporary residence. So, with this in mind, we decided to create this guide to help you relieve some of that moving tension.
Reasons to Move Into a Temporary Housing
There are many reasons why people move into a temporary housing (for work, your new home isn't ready yet, to escape an abusive environment) and the preparation process will differ depending on them.
Below, we will list some of the main reasons why people move into a temporary housing, as well as give you prep advice that is specific to the situation.
Temporary relocation for work
If your employer asks or requires you to relocate for a short-term assignment, you will need to arrange a temporary accommodation which will suit all of your needs for the duration of your stay.
If the assignment is only going to be for a couple of weeks or a few months, one of the best options is to find a hotel that is close to your workplace. In this situation, all you will need to pack is a suitcase with an adequate amount of clothing and your electronic devices for work and entertainment (mobile phone and laptop).
However, if your assignment is going to last for half a year or more, you should consider renting a property with a short-term lease as this would allow you to bring your belongings with you. If you will be leasing your own home to new tenants and if moving all of your furniture and other belongings is inconvenient, there are many secure storage facilities that you can use.
Moving to study
When moving out of your parents' home to study at university or college, you will not need to pack everything you own, no matter how tempting this may be.
This is especially true if you are moving to the student accommodation provided by your university as there is not a lot of space in those rooms. You should instead focus on packing study materials, clothing, and a few small items that remind you of home.
Renovations/building work
It is rarely pleasant to live at home while there is a major renovation or building work being carried out. Construction work is often times noisy, dirty, and your supply of teabags will constantly get depleted.
This can, understandably, lead to frayed nerves and short tempers, which is why you may decide to relocate for the duration of the work. We recommend taking all your valuable possessions, as well as your personal documents (passports, birth certificates) with you or placing them in a secure storage.
If you feel comfortable with leaving your furniture behind, ensure that it is covered by heavy-duty dust covers to avoid any damage. If you feel that your furniture is at great risk, either take it with you or place it in climate-controlled storage to avoid water damage and mildew.
Closing a home sale before the new property is ready/finding a new home
When selling your home and closing a sale on a new home, it is not always possible to schedule convenient move in/out dates. And we all know that unexpected delays tend to happen quite often.
In this type of situation, the only option left open to you is to temporarily rent a property until your new home is ready. It is advisable to rent a furnished property in the short term and place your belongings in a storage until you get confirmation of your new move-in date.
Escaping an abusive environment
In these situations, your safety and the safety of your children are of the highest priority. Material goods can be replaced, but you cannot.
Focus on the essentials, personal documents (passports, birth certificates), clothing, toiletries, a few of your children's favourite toys. Anything non-essential can be left behind to be collected at a later date.
Book Fantastic Removals for a Quick Relocation
Enter your postcode to view our rates and availability in your area.
How to Pack for a Temporary Move
Find out in advance what is available in your temporary residence and make a list of what is needed (TV, kettle, crockery/utensils, washing machine). Regardless of whether or not towels and bedding are included, it is always best to pack these just in case (unless you will be staying in a hotel or assisted living).
Sort out your belongings according to what you need to take, what can go into storage, and what can be thrown away/given to charity. Anyone who has moved to a new property before will tell you that, without a doubt, you will find items you had forgotten about, such as clothes that no longer fit and toys which your children have outgrown.
Consider the time of year and the length of time you will stay in a temporary accommodation while packing clothes. Any clothing and shoes, which are not needed for the duration of your stay, can be placed in storage with the rest of your belongings.
Remember to pack your essentials and valuables. Make sure you bring all of your personal documents, valuables (such as jewelry and electronic equipment), prescription medication, toiletries, pet food and toys, a toolbox (if you have one), and anything else which brings you comfort and a sense of home.
Everything else can be packed and placed in a secure storage.
How to Make Your Temporary Home Comfortable
Scent. This is the quickest and simplest way of making yourself relax and feel at home. Use your favourite scented candle or air freshener once you are unpacked and settled to make your temporary home more like home.
Personal items. We all have certain belongings which bring us a sense of peace when we see or use them. It could be an ornament, a stuffed toy from childhood, or even a favourite pillow. Even though your stay at your temporary residence will be short, be sure to bring such items along as they will help you feel at ease in an unfamiliar setting.
Stock the kitchen. Few things make a place feel more like home than a stocked kitchen. One of the first things you should do is to go to the local shop and buy some basics (tea, coffee, milk, bread, sandwich fillings). When you get back from the shop, unpack your kettle and a mug, have a cup of tea or coffee, and then begin unpacking.
Types of short-term accommodation
Hotels/hostels
Hotels and hostels are the perfect options if you only need someplace to stay for a few weeks up to a few months. Always explain the situation to the staff as there may be special rates or discounts for longer stays.
Rented accommodation with a short-term lease
If you need temporary accommodation for half a year or more, one of your best options is to rent a property with a short-term lease.
Domestic abuse shelters
Shelters for victims of domestic abuse have been set up across the UK and may be able to provide temporary refuge until you are able to find a more permanent and safe housing solution.
If you are a woman who seeks shelter from domestic abuse, call the 24-hour freephone National Domestic Violence Helpline on 0808 2000 247 for advice and to see if there are any available places in the nearest refuge.
If you are a man leaving domestic abuse, shelters may be limited. However, you can contact your local council to make an application for temporary housing due to homelessness.
So there we have it, your beginner's guide to preparing for and moving into a temporary accommodation. The main points to keep in mind are:
Plan ahead based on the duration of your stay;
Organise your belongings and only take what is needed (there is no point in having 2 microwaves);
Know you have options and do not be afraid to ask for help.
Do you have any tips or advice for us and our readers about moving to temporary accommodation? Let us know by commenting below or give us a shout on social media!
Image source: paolofur/shutterstock.com