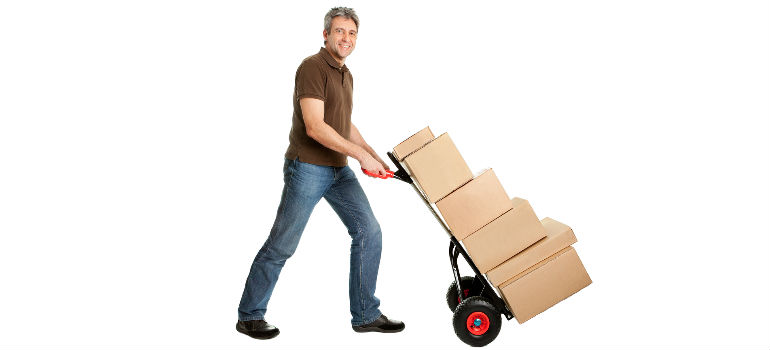 You might think most moving services are the same. Probably the quotes they offer should not be all that different, too. But consider this: a man with van service is literally that. Here is a clear explanation on how to compare moving companies.
One man comes to the place you are about to leave for good with a van and helps you move some of your belongings. That's hardly enough 'manpower' for a complete house removal. It's hardly enough to move a fridge!
How to Compare Moving Companies – Main Keypoints
When you compare moving companies online, there are five main factors you have to pay attention to.
Reliable moving firms know the value of a good looking, interactive website with easy navigation.
Click To Tweet
Reliable moving firms will list many benefits and details to make their work as transparent as possible.
Click To Tweet
Lazy looking websites with no navigation, no contacts other than a phone number are a clear sign of a scam.
Click To Tweet
A reliable moving company is not afraid to offer satisfaction guarantee in their benefits.
Click To Tweet
A reliable moving company will offer you a price table for orientation.
Click To Tweet
If you research what the market offers, you might get exactly what you need from your moving service and possibly end up with considerable savings.So, if you are wondering how to compare moving quotes effectively, there are four essential aspects.
#1. Free VS Obligation
Some companies will offer you a quote based on the pre-estimated weight (or volume: see #2) of your belongings. In other words:A good company will give you a non-obligation (free) quote for moving services. Click To Tweet
And, then there are those which offer binding estimates. This means the price you pay is fixed. However, this type of quote is different than the 'not-to-exceed' alternative. So, when you contact a moving company, make sure you ask specifically about the type of quote you receive and take notes, so you won't forget important details.
But all this naturally raises the question: What are quotes based on?
Book Fantastic Removals for a Quick Relocation
Enter your postcode to view our rates and availability in your area.
#2. Weight And Volume
Naturally, the more space your belongings occupy (or for other companies, the more they weight), the higher your final price for the move will be. Volume plays a decisive role in your end price. Most UK companies (including us), charge per hour and per worker.
The more time it takes to load and unload your belongings, the higher the end price gets.
Click To Tweet
For too much luggage and furniture, the moving company can send more people and a bigger truck (or two, or three). Sometimes, hiring more people can save a lot of time, so it's quite relevant to spare a thought about that. In any case, it's best if you get rid of some things you don't need any more before you move home.
Probably, you will be able to buy new items with the money you saved anyway, so why keep them? It is really easy to compare moving quotes once you learn how much companies charge per hour.
#3 Calculate The Distance
Another (and probably the most important) factor of any move is the distance to your new residence. It will probably determine most of the cost for your change of house. So…
Make sure you ask the moving companies how much they charge per mile or kilometre.
Click To Tweet
These are often regarded as linehaul charges and you should pay particular attention to them. There are several online tools you can use to determine the distance of your move. Try Google Maps and MapQuest, all it takes is a few clicks and you will get your numbers. Remember to compare your result with the quotes from different companies to see if they match.
Most of the time the combination of the distance and weight/volume costs will give you the final bill.
#4. Additional Services
In most cases of a "straight-forward" move, there is no need for you to consider charges for additional moving services. Especially when you don't have any delicate items that usually require special handling such as artwork or musical instruments.
But, then there are times when you need to move a piano and things get a little bit more complicated. In special instances, you might need to combine with an additional moving service for extra insurance. Click To Tweet
Well, there you have it.
To compare moving quotes is quite easy, all it takes is just a little asking and poking around. There are lots of websites, such as BuzzMove that offer services by reputable moving companies, along with all the information you need to compare their moving quotes by any criteria.
All organised moving companies strive to be transparent when it comes to pricing, so you can count on adequate assistance from consultants at any time.