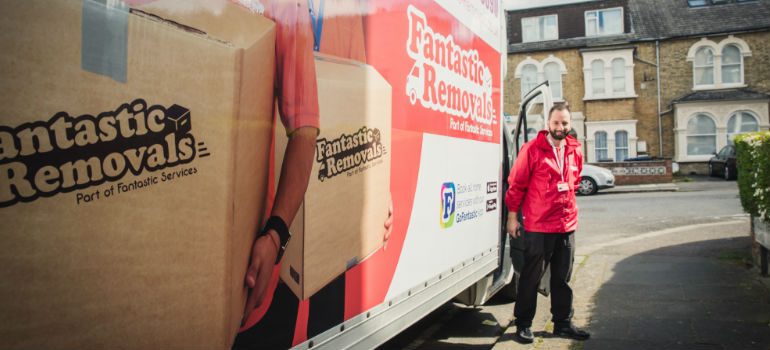 Fantastic Removals is happy to announce that the company is growing, and we just added another reliable van to our fleet.
Our new Mercedes Sprinter 3011 Luton van is fully operational and proudly wears our company's signature markings. The van has been carefully modified by our technicians and it is now equipped with everything necessary to be the perfect vehicle for a house move. Our removals specialists know the streets of London quite well but we've added a GPRS device just in case.
Check out the exact luton van size and the prices for our man and van service in London.
And, since it's a Luton van, it has a loading platform of its own. On the other hand, our team members always carry basic tools for furniture dismantle. We also have a securing system with sturdy ropes, and carry special blankets that ease any bumps that might occur during a move.
This particular model of van is very popular among delivery and relocation service providers because of its reputation for being durable and safe.
It is 2.2 meters high, 2 meters wide, and the cargo compartment is 4 meters deep. Appliances, furniture, and boxes fit in quite easily. And, thanks to our safety system and the measures we take, we are even able to transport fragile items such as musical instruments and artwork.
Of course, more vans means more personnel – we already hired and trained some promising recruits!
The man and van team had a great year – in just a few months we were able to increase our client basis in London tremendously. But, this comes as no surprise since specialists predicted that the removals services industry revenue will increase with about 2.9%.

Book Fantastic Removals for a Quick Relocation
Enter your postcode to view our rates and availability in your area.
Our business is expanding but Fantastic Removals will stay focused on London for now. However, we are considering the possibility to
extend our reach beyond the capital
since the demand for long-distance moves is growing.
Image license:
/ Image Owner: Fantastic Removals