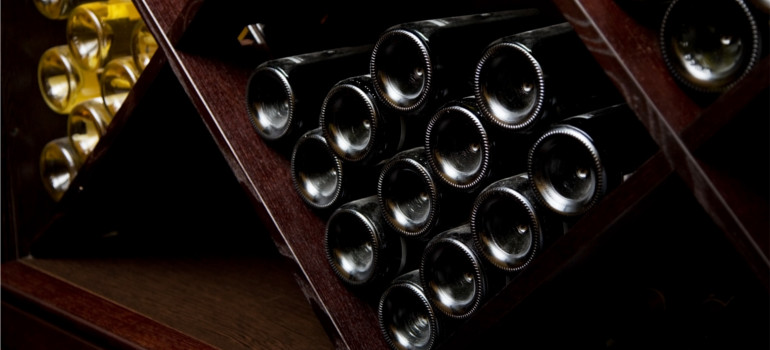 If you own a wine collection in your basement and you are about to move house… well, you might face some difficulty transporting everything in one piece. Wine bottles, especially if we're talking about a big collection with specimens dating back decades, fall under the "unique items for moving" category.
This is both something to brag with, and also a source of some tremendous problems when it comes to moving house. In general, you have three choices to pick from:
Move the wine collection on your own. If your collection is small and can be easily placed in your car, you don't have to keep on reading. Moving these precious items by yourself will give you a piece of mind and an easily controlled environment.
Hire local movers. Now, here comes the tricky part. Standard moving companies have a special part of their contract stating whether they can or cannot take responsibility for valuable items. If your collection has any value, they will most probably decline moving it. So, make sure to ask your movers whether they handle luxurious items and if they have any experience with wine moving in particular. If they accept the job, ask about their packing methods as well.
Hire a wine relocation professional. Yes, there is a profession like that out there. These are movers who only specialise in wine moving. This is the most expensive option and it's your best choice if you are an owner of a big and valuable wine collection, especially if you're moving long distance.
Answer Some Basic Questions
No matter which method you choose, there are a few very important questions that need answering.
How big is your wine collection?
This question is subjective. A wine collection is big only if it cannot fit into your car. Once you realise that you might need another vehicle, it's better to hire professionals.
How valuable is your wine collection?
Valuable wine collections need more care, and ultimately – better equipped moving vehicles with climate-controlled inner environments. Yet another reason to call a professional mover.
How long is the drive?
Every wine collector knows that wine shouldn't be exposed to fluctuating temperatures. The longer the drive, the more possible inversions can ruin your wine. This, unfortunately, is something that you cannot avoid. All the more reason to get a well-equipped van.
What's the weather forecast?
The extreme atmospheric summer and winter temperatures can cause unpleasant fluctuations. So, if you can control the date of your move, choose one in spring or autumn. If not, you should invest in a controlled temperature environment.
How to Move a Wine Collection
Here are the basic steps you should take when you have to move your wine collection.
Appraise the wine collection. Call an appraiser so you would know the exact value of your collection. This service is costly but, if you take advantage of a moving company, this will give your entire inventory a high value. The movers will be careful and you will be fully compensated in case of an accident.
Check customs laws. Take this step only if you are moving to another country as some do not allow high quantities of wine to pass their borders. Others allow this for a certain fee. In any case, be sure to check whether you will be allowed to pass through or not.
Pack the wine. There are special cardboard moving boxes for wine bottles. Pack the bottles on their side to keep the corks wet.
Maintain the right temperature. The temperature in the vehicle should be about 12 degrees Celsius. This will ensure that your wine will keep its best taste.
Check your inventory upon arrival. Don't forget to check all of your household items and the state of your wine collection once you're at your destination. Any damages or losses should be reported to the company so you can get compensated.
Allow the wine to rest. Movement is not good for wine and the relocation will only make it taste worse. Give your wine at least seven days of rest after arriving. If you skip this bit, your alcoholic beverage may lose its taste.
Other Helpful Tips
Do not wait until the last minute to decide if you can move the bottles yourself or need to use professional movers. It might be hard to find a local company that covers this service, so you'll need to do some research. And, if you're selling your house at the same time, your collection might get accidentally left behind.
Always ask your movers about insurance and don't forget to fill in the high-value inventory form.
There are some shipping companies that can only transport wine by big brands, so don't be surprised if the call leaves you confused.
Don't pack wine in styrofoam.
Be present when your wine is picked up by the professional movers. You have to ensure that all of it will be able to fit inside the van. You can also assist with the right placement.
So, there you have it, these are the most important things abound moving a wine collection that you should keep in mind. Like with any other move, good preparation is crucial to success. So, make sure to plan everything well in advance to avoid sour-tasting wine, broken glass, and shattered dreams.
Image source: Valentin_Volkov/depositphotos.com