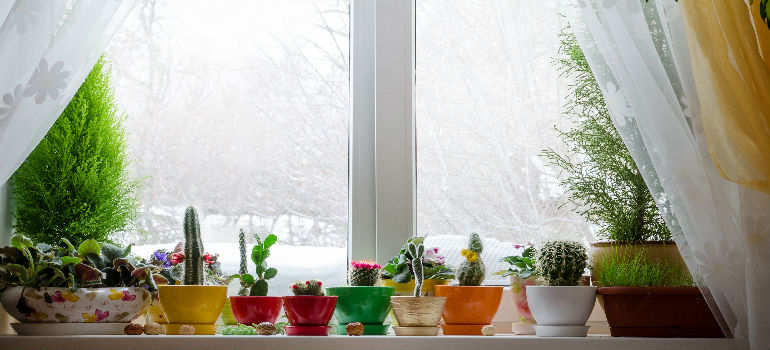 As the end of summer slowly approaches, people everywhere are preparing their skis, snowboards, and cold weather clothing in preparation for some winter fun.
But traveling to the slopes with all that equipment, securing time off from work, and financing a winter vacation can be a hassle. A lot of people wish they could just move to a ski town, but are unsure of how to go about accomplishing it. In this guide, we will break down the pros and cons of such a move, as well as explain how to move to your dream location.
Benefits of living in a ski town
There are many benefits of moving to a ski town for those who love the great, cold outdoors. They include:
You are first in line to buy your ski pass.
You have access to the slopes before the hordes of tourists descend upon your new town.
You will have a much shorter commute to the slopes.
There is a greater sense of community amongst the locals due to how small the town is.
Local establishments often offer discounts for the residents of the town during the peak ski season.
You will get plenty of exercises as most ski towns are in mountainous areas.
Check also:
Drawbacks of living in a ski town
All good things come at a price, and the same can be said for living in a ski town. Although you will be able to ski as much as you want, you will have to face the following drawbacks.
It is a lot colder than your previous town or city; living at a higher altitude means that the weather will stay colder for a longer period of time.
You will have to adapt to both walking and driving in snowy conditions.
You will need to buy the essentials in bulk before winter arrives to have enough supplies in case you are snowed in.
Property and rental rates can be expensive, especially during the peak season.
For most of the year, it will be like living in a ghost town.
The prices in local establishments are likely to increase when the tourist horde arrives.
Unless you have secured a remote or a local job, you will be dipping into your savings a lot as there is a lack of employment opportunities in small mountain towns.
Book Fantastic Removals for a Quick Relocation
Enter your postcode to view our rates and availability in your area.
How to move to a ski town
Moving to a new town can be troublesome at the best of times. But when you are considering a move to the mountains, there will be a lot more you have to keep track of.
Save as much money as you can
If you have a general budget in mind for the move, double or triple it. There is a distinct lack of housing in mountain towns, which drives the prices up.
Check with removal companies to make sure that they are willing and able to transport your belongings into the mountains.
Plan
While planning your move, you should seriously think about whether or not you can live without the conveniences found in larger towns or cities.
Keep in mind that you will most likely have to travel out of town to do your grocery shopping. This means that you will need a car or access to one, as well as to be skilled at driving in snowy conditions.
You should also ensure that you have enough suitable clothing and footwear to survive a full winter in the mountains.
Secure your accommodation and employment as early as possible after making your decision. You will need to find a warm and affordable place to live in, as well as a way to support yourself throughout the year.
After the arrival
Talk to everyone in town and make as many new friends as you can.
Try your best to be nice to everyone and keep a cool head as you will see everyone in town every time you walk out of your door.
Be prepared for drama. There is not a lot to do in a small town and it is very easy to witness, be the centre of, or be dragged into whatever the latest town scandal is.
Check also:
Things to know about living in a ski town
Buy a sleeping bag. You never know when you will need that extra warmth in the depths of winter. It will also come in handy if you have a house guest who has to stay the night due to heavy snowfall.
Appreciate what you have. Life in the mountains can be tough. You will find it difficult to take advantage of the conveniences you are used to from living in larger, well-equipped towns. So, take the time to appreciate your surroundings, opportunities, the people around you, and focus on the good points of the life you wanted.
Buy snow tires or tire chains. If you plan on driving during the winter, you will need at least one of these to reduce the chances of having an accident.
Go skiing as much as possible. This is the entire reason you moved to a ski town! Make sure you grab every opportunity to go skiing as soon as the season starts.
So there we have it, your guide to moving to a ski town. It can be a difficult transition moving to a small mountain town and there will be many obstacles thrown in your way, but if you can remain positive and overcome them, you will be able to live the life you always dreamed of.
Did we miss anything? Do you have any tips for moving to a ski town? Let us know in the comments below or give us a shout on social media!
Source: Triff/shutterstock.com