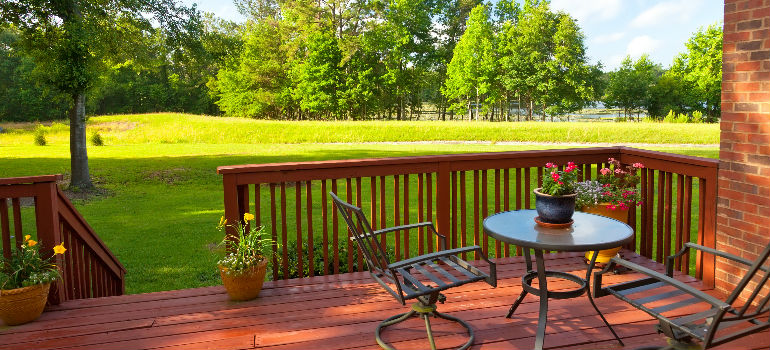 This is a Clapham area guide. Clapham is a place of controversial opinions by Londoners, so here, we're going to break some myths and show the area's key points of culture, entertainment and more.

If you're living in Clapham, then you'll be in the Borough of Lambeth. It consists of two parts – Clapham Common, with an approximate population of 13 000, and Clapham Town with a population of roughly 15 000.
The majority of people living in both areas are white, born in the UK, and would class themselves as Christian or Atheists. Smaller groups of Buddhists, Hindus, and Muslims also live in the area.
There are a lot of young people in both Clapham Town and Clapham Common, which may have led to the popular perception amongst frequent visitors from both the UK and abroad that Clapham, in general, has the best nightlife venues in all of London!
It may unfortunately also have added to the area's significantly high crime rate. Clapham Town owns more problematic places than the Common. The Clapham riots of 2011, in particular, are still fresh in many residents' minds.
Clapham Tube Stations
Clapham Parking
If you're new to the area, you can apply for a parking permit online at Wandsworth's council website.
On the official council website, you can also view the days and hours of controlled parking, as well as pay and display costs. All you need to know about parking when living in Clapham. You just have to input the name of the street you're interested.
Clapham Rail Stations
Schools in Clapham
Families moving to Clapham can also find a large variety of primary and secondary schools. If you haven't made up your mind yet and wish to pick a school based on other parents' opinions, you can check this link.
Clapham is a place rich with young people originally hailing from many different parts of the UK and all over the world. This is at least partly because of the popular Lambeth College, which is known to offer some of the best higher education in the world.
Check also:
Living in Clapham Common
This whole area is a green paradise, offering peace and quiet away from busy London traffic jams. It's a place of play, peaceful walks and lots of cafes.
Venn Street Market on Clapham High Street
Undoubtedly one of the most preferred places in London of food lovers, the Venn Street Market offers a huge variety of foods and cookbooks. Every year you can find a newly organised event for lovers of the local cuisine, as well as lots of sponsored school projects.
Abbeville Farmers Market
Neatly placed on Abbeville Road is the Farmer's Market, where you can feast your eyes (and stomach) on purely farm-made products. You can get everything, including meat, cheese, and freshly baked goods. This is open every Sunday for just a few hours, so beware of the excited crowd!
Northcote Road Market at Clapham Junction
The Northcote Road Market is a palette of different shops, from fresh bakeries to flower stalls, antique traders to second-hand bookshops, and lots and lots and lots of… well, more food! The locals sometimes call it an event rather than a market – it's open seven days a week, and you'll often find modern and retro cultures clashing in a battle of interests.
Art + Cake on Clapham High Street
Just like the name suggests, you'll have lots of art and lots of cake. Odds on that if one thing doesn't spark your interest, the other certainly will! The church on Clapham High Street hosts this exposition every first Saturday of the month. Not to be missed!
Landor Theatre
One of the most visited theatres in London is situated in Clapham on the second floor of the Landor Pub, which offers special pre-theatre meals. It's a great cultural experience as the staff makes sure each customer gets complete viewing pleasure.
Clapham Picture House
Cinema! Cinema! Cinema! What else do you need? The Clapham Picture House is one of the most popular places to visit on a Saturday night.
Book Fantastic Removals for a Quick Relocation
Enter your postcode to view our rates and availability in your area.
Boqueria Tapas
If you're looking for a place with authentic Spanish meals in London, this is one of them. Boqueria Tapas featured in the Michelin Guide for 2013 and 2014 and received a certificate of excellence from TripAdvisor in 2013. Not to mention the fact that it was voted the 2013 winner by Good Food Guide readers for their competition AND the 2012 winner of the Best Cheap Eats by TimeOut London.
Clapham Tandoori
Let's face it, it's difficult to call yourself a Londoner if you don't like Indian food! This place offers some of the healthiest Indian meals out there. The Clapham Tandoori is one of the finalists of the Healthy Curry Provider category of the English Curry Awards in 2014. Neatly placed in the Commons, this is your first stop to the tasty wonders of Indian cuisine.
The Lighthouse
You'll find a whole new meaning to the word "quality" when you enter The Lighthouse. The restaurant offers delights to tease a gastronome, both inside and outside in its garden space. It's also surprisingly easy on the wallet! And… It can also be a little easy on the wallet.
Adventure Bar
One of the most social places in Clapham is on Clapham High Street. The Adventure Bar offers indoor, outdoor and private spaces, combining cocktails with eclectic music for a tasteful atmosphere.
Check also:
Aquum
This is one of the best bars in all of London. Aquum is situated on Clapham High Street and is one of the most stylish places for late night hang-outs. Aquum won an award for Best New Bar in 2010 at The London Club Bar Awards, and was also nominated in the Best Bar category as well. And it was nominated in the Best Bar category as well.
Artisian & Vine
A very well known wine bar, and possibly the best in South London. You can feast your senses on wine that's all been naturally produced in local vineyards, along with a specially selected food menu. The bar also owns a wine shop, where you can buy your own bottle of your favourite wine or food of choice.
Inferno's Night Club
Here's where the younger generation gathers and has its fun! According to lots of people, Inferno is the best nightclub in London… according to others it's cheesy, but that's what everyone says about the classics.
Image source: Ruth Peterkin / shutterstock.com