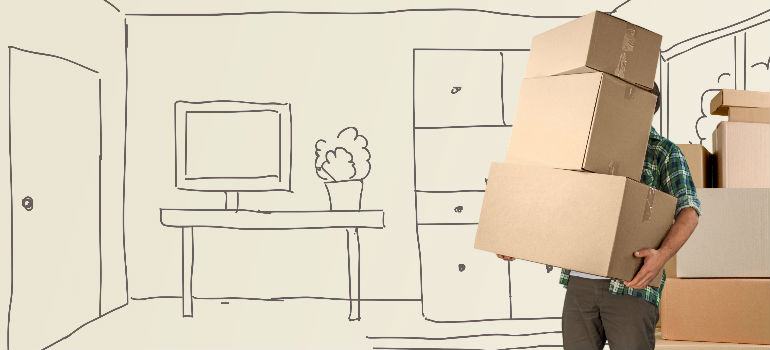 Moving to a new place is a hassle, one of the reasons being that you always find things you forgot about in the closet. So, you then spend at least a day on garbage disposal, doing donations, or hosting a garage sale.
At other times, however, you may decide to take the new findings with you to the new place. But… be careful with this. Because there are things that your professional moving company will refuse to carry.
#1. Animals
Animals are an issue for regular house moving companies. If you're heartless enough to stack your cat or dog cage along with the rest of the cardboard boxes, the movers will decline. Most movers will not let you put your pet crate on the front seat of the van, nor will they let you sit there, either. So, transporting yourself and your family is your job.
There are moving companies that specialise in transporting domestic animals, and they mostly exist to be used by farmers. Some are equipped to transport wild zoo animals, too. However, we doubt that this is the type of company you need.
Check also:
#2. Building materials
Building materials include bricks, wood, window glass sheets, large pipelines, and more. If you have leftover building materials stored in your property, don't expect the movers to pack them with the rest of the house.
The main reason is that not every vehicle is able to transport such items. Not to mention that a crane or other lifting vehicle will often have to be used to load and unload them. Therefore, you need a specialised building company to do this for you. If you book regular house movers, your building materials will be left behind.
#3. Hazardous materials
Things like explosives, old fireworks, opened cans of paint, or any other material that might spill on the way or is a fire hazard, will be left behind as well. Keep in mind to always ask about the moving company's insurance. In most cases, it does not cover hazardous materials, because movers, in general, don't know how to handle them properly.
There are companies that provide training and insurance in the handling of hazardous materials, and they specialise exclusively in that. These companies mostly work with city labs, medical centres, firework shops, etc.
If you possess any of the aforementioned items, they will be left behind. However, a responsible citizen should dispose of the dangerous materials they used in their previous property. Since it's not a good idea to just throw them in the garbage, you should call your local council for information on how to recycle your specific items.
Book Fantastic Removals for a Quick Relocation
Enter your postcode to view our rates and availability in your area.
#4. Small to medium motor vehicles
There is a whole niche of moving businesses that specialise exclusively in motor vehicle transportation, vehicle moving, car moving, etc. is another service that requires a specific licence. So, even if you have a few boxes of luggage and your ridiculously expensive motorbike can easily fit inside the van, the movers will decline.
They will not decline if you wish to move your bicycle or small scooter. For that, they won't need a licence.
#5. Server rooms
Migrating a server room requires specialised training and licence that most regular moving companies do not have. Moving an office is easily accomplishable, but the server room is a project too challenging for most. If you're moving a whole office building, always ask if the moving team is trained and equipped to move a server room as well. Don't assume they do.
#6. Grand pianos
Pianos are an odd item that most moving companies will take their chances with. Upright pianos are no problem for most, but grand pianos are more tricky since they don't come in just one size and weight number.
Movers usually lift and load every item themselves, which means that every person is allowed to lift no more than 25-30 kg. There is also the maximum of 3 movers per van limitation. So, if your piano is heavier than 90 kg, it will most probably be left behind. An exception can be made if there are extra people who would like to help with the piano removal process.
There is another way to move an odd heavy item, and that's by hauling it through the window. But not every company has the equipment for that. If none of these two options is available, you will have to turn to specialised piano movers instead.
Check also:
#7. Confidential data waste
The Data Protection Act 1998 is a United Kingdom Act of Parliament designed to protect personal data stored on computers or in an organised paper filing system. It broadly states that individuals have the right to control the usage of their personal data during processing and movement.
However, this law does not protect data for domestic use. So, even though some moving companies include a service for junk removal, if said junk includes data waste, they will not guarantee its confidentiality.
Again, there is a specific licence and a specialised service for this type of move. It's usually booked by the government and private companies who search for a guarantee that their documents will be completely safe during the move, or properly destroyed without any data leak.
In the latter case, the companies also issue a Certificate of Destruction immediately after the classified documents are safely and securely destroyed.
Book Fantastic Removals for a Quick Relocation
Enter your postcode to view our rates and availability in your area.
Image source: Billion Photos/shutterstock.com