Most popular destinations
Safety and Health Always Come First and House Moves Are Not an Exception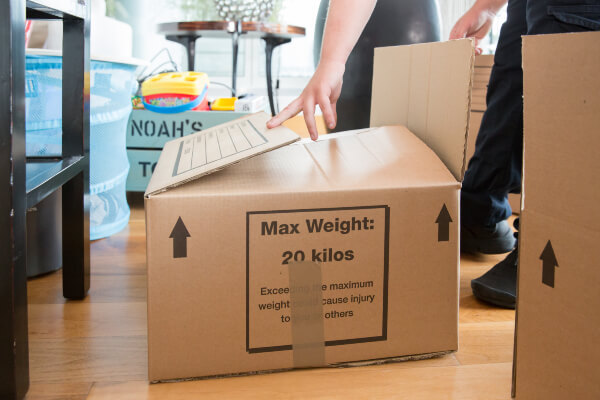 In fact, most people who book a house moving service are doing it to avoid the heavy physical work which may lead to terrible injuries when lifting heavy objects improperly.
In our blog, we explain how to complete the moving job yourself while following some general safety rules for protecting your back, waist and other important parts of the body.
Among all house belongings, pianos, washing machines and fridge freezers are probably the hardest to load, transport and unload at the new address.
As a removals company, our customer's health and safety is a priority.
So no matter how much you prepare for moving house on your own, don't forget that there is always a chance you can get injured during the relocation process.
If you have concerns or you need help moving, even after you have read the guides, just give us a call and we'll sort everything out for you.
Can't find what you are looking for?
Did you know?
When lifting a heavy object, the most important step is to start with a proper body posture. This way the load is transferred across the whole body evenly and the risk of injury is minimal.
Using a pulley is one of the most common techniques for moving heavy objects easily without putting your health to risk. We've explained on our blog how to do it properly and with great efficiency.
The maximum weight that women should lift and are considered as healthy and safe is 16kg. For men, this limit is 25kg. Anything above that requires a well-developed physique and proper lifting technique, otherwise, you can hurt yourself.

Save big by joining the Fantastic Club. As a club member, you will enjoy many perks for a whole year! Just to name a few, priority bookings slots, exclusive seasonal deals, deals by partnering brands and many more. Join the club and let us do the dirty work!