Benefits of Using a Man and Van Service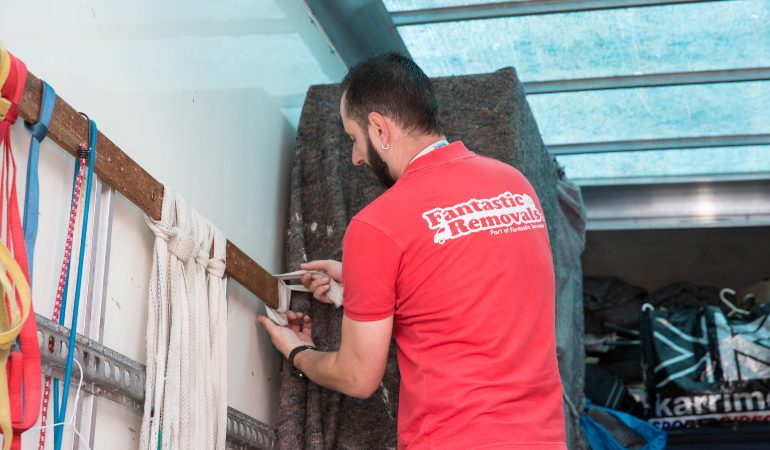 Are you a student that needs help with the transportation of a few boxes to your new accommodation? Or are you moving in with your partner and you want to bring part of your furniture with you? Then, a Fantastic driver with an appropriately sized vehicle is just what you need!
The man and van service offers a convenient solution if you want to move a small number of items or furniture, instead of trying to handle this on your own or requesting a full removals service. Additionally, it comes with numerous benefits that will make your move much easier and less stressful.
So, here are the reasons why you should rely on a professional driver when you have only a limited number of boxes you want to move?
An affordable alternative
If you are looking to transport a few items from one location to another, but you want to stay on budget with this move, look no further than our man and van solutions! The service is hourly-based and far more cost-effective than a house removal service, in terms of the rate per hour you'll be paying to move your possessions. Moreover, this is a self-loading service and while you will be taking care of the packing, the professional driver will only have to do the transportation, using the shortest and most convenient route possible to deliver your items to the new address. All this makes the man with a van service an affordable option and a cost-effective alternative to the removal services, as we've mentioned above.
Of course, if you wish extra help with the lifting and moving of the boxes or you need packing materials delivered, you can request that in advance, but note that it will be at an additional cost.
Ideal for partial moves
Ideal for small-scale moves, the man and van service has been designed to accommodate the needs of people, who want to relocate a small number of items, furniture and equipment within a relatively short distance. Even if we are just talking about the relocation of a piano or a single piece of furniture, the most convenient solution for you will be to book a professional driver to take care of the transportation.
Here are the examples of what types of moves the man with a van service is suitable for:
Moving a single item
Relocation of equipment
Moving small properties
Same-day bookings possible
Another great thing about the man with a van is that if you are in a hurry or you are dealing with a last-minute relocation, the professional driver will be able to answer your call on short notice. Subject to availability, the driver might even be able to come on the same day as you have called to request your service, since there is no need for a lot of preparation in advance and an on-site survey when it comes to small-scale moves.
Unlike most removal services, where the specialist will have to make an inspection visit, first, or a video survey before providing you with a quote and arranging the removal appointment, the man and van services are ideal for emergency relocations and people with a hectic schedule.
Time-efficient solution
The man and a van hire is a service that has been designed to save you valuable time when moving your items. Instead of wasting time trying to figure out how to arrange all the cardboard boxes, so they can fit in your car, or making several trips back and forth to transport everything, you can solve your problem by resorting to the help of a local man with a van. This way you can save time and lots of energy.
All you will have to do is complete your online booking, sharing the details of your move, and you will be able to get a precise, no-obligation quote within 48 hours! Then, the driver will arrive promptly with the specialised Transit van and you can start loading your already packed and ready items in the vehicle.
The service comes with public liability insurance
Last but not least, all Fantastic man and van drivers have public liability insurance! Although the professional can assist you with the arrangement of your belongings in the vehicle and use special blankets to ensure the safe transportation of your items, anything can happen during the transit. That's why, for your peace of mind and to offer you a level of security, we have made sure that all drivers are professionals with experience, thoroughly vetted and fully insured!
However, if you want to make certain that no damage comes to your valuables, due to low quality boxes or poorly packed items, you can request a specialised packing service, which includes the delivery of the necessary quality moving boxes and safe wrapping of your items.
Ready to take advantage of our man and van service?
Book now
More about the man and van service: