Move Your House from the UK to Europe with the Expertise of Fantastic Removals
Planning in advance is one of the keys to a successful move out endeavour, especially if you are moving abroad. So, just give Fantastic Removals a call and take advantage of the international removals services.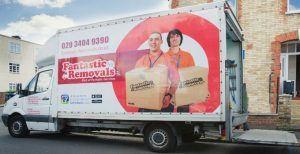 Book international moving services to get your household items transported to your new residential address in Europe or send you possessions back to the UK, if you've decided to come back home from abroad.
The experienced and certified moving specialists at the company can help you with all the details along the way by creating an individually tailored strategy for your move to Europe. All tasks, from gathering the documentation to delivering your belongings to your door at your new address somewhere in Europe will be handled in the most efficient manner.
International Removals Destinations Coverage
Depending on your individual needs, Fantastic Removals can pack, load, transport and unload/unpack your belongings to and from any country in the European Union: France, Spain, Italy, Belgium, The Netherlands, Germany, and the rest of the 22 member-state countries. See the full list of the member states of the European Union.
---
How Fantastic Removals Can Deal with All International Removals
Whatever the reason behind your relocation to Europe is, we've got you covered. If you are leaving the United Kingdom because of a better work opportunity in another country, for family reasons, or just because you have decided to spend the rest of your life there, Fantastic Removals can help you plan and execute everything perfectly. Here is how:

Reliable service you can count on
We will handle all the work. Everything, from loading at your old place to unloading at your new property, will be handled by the fully-equipped and professional European removals team;

Secured and insured international house removal services
All of our removals services, including the international options, are delivered under full insurance. All of the boxes full of your belongings and furniture are tightly secured in our vehicles to avoid any risk;

Convenient appointments
If you book with Fantastic Removals, another benefit you get is the wide variety of booking slots you have available. You get the opportunity to choose from early morning until late evening, including weekends. We are fully flexible to suit your needs;
A large fleet of vehicles of different sizes
We will choose the most appropriate vehicle based on the volume and weight of your belongings and furniture. Our modern vans and trucks are well-maintained and 100% at your disposal.
We understand that moving to Europe is even more stressful from moving within the UK. This is why we aim at easing the tension and ensure that all your personal items arrive safely and undamaged at your new location. In other words, we strive to bring you that extra peace of mind, allowing you to concentrate on settling into your new surroundings. Take advantage of our hassle-free approach and turn your European move into an exciting adventure.
---
The Whole International House and Furniture Removals Process
Book a survey for your house, or an office removal service
Each move begins with a survey. You can contact us by phone or by clicking the get-a-free-quote button located right on the header menu on our website. Then you can fill in as many details as possible in order to give us a more comprehensive idea of your needs. Once you are ready, click the get-in-touch button and we will contact you ASAP.
Getting Ready for Moving House
Аfter we have specified everything over the phone and you've agreed with what we have to offer, we can proceed to the second step of your UK to Europe move. This is the part where all the prior preparation takes place. You only have to make sure that everything has been packed unless you have already booked a packing service from Fantastic Removals. Just remember that a packed box should not weigh more than 20 kg (44 pounds).
On The Moving Day
It is time for the real deal. The moving abroad experts will arrive at the specified time. Let them know about any fragile and heavy boxes or anything else that might be important. The team will load the truck carefully, making sure that every last box or piece of furniture is placed carefully. Then, we guarantee that all of your belongings will be safely transported to your European address by the experienced international movers and packers.
Unloading in Europe is Easier With Removals Services
When the truck arrives at your European destination, the moving squad will handle the unloading. Each box and item will be placed in the room you want. All of the disassembled furniture will be pieced together and left where it is supposed to be. Once the team is done, they will wish you a pleasant day and leave you to enjoy your new European home.
---
Get Your International Moving Quote Today and Be There on Time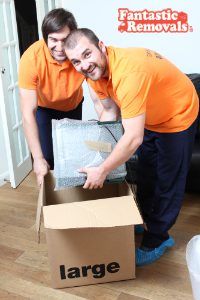 Still moving to a European country from the United Kingdom? Still looking for a reliable and affordable international removals company? Go ahead and get in touch by calling 020 3746 7798 or filling out our contact form. The experienced European removals team at Fantastic Removals are ready to help you with your packing, transportation, dis/assembly, and unpacking today.
Share all your details about your move to Europe with us and one of our friendly customer care representatives will answer to all of your questions. Once you have arranged a free survey, we will calculate a quote and will get back to you with an offer.