How To Prepare Your Items When Using a Man and Van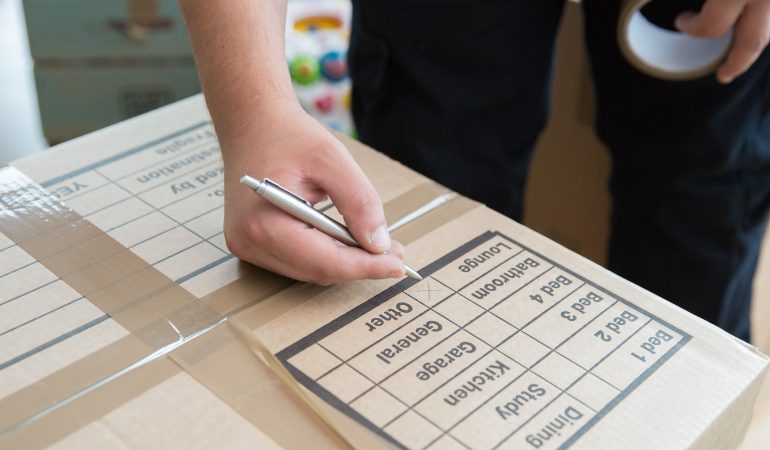 The Fantastic man and van service is a great solution for people, who need help moving a small number of items, furniture and equipment. It allows the safe transportation of belongings and guarantees you a quick and trouble-free relocation process in a cost-effective way.
If you are already considering hiring a man with a van for your relocation, here you will find out how to prepare your items in advance and get ready for the arrival of the professional driver, as well as what happens on the actual moving day!
Disassemble furniture in advance of the service
The man and van service is a self-loading one, which means that your belongings will have to be packed and ready prior to the arrival of the expert. While the professional driver will help you arrange the items inside the Transit van to ensure their safe transportation, they won't carry any special tools with them to assist you with the disassembling of any furniture.
That's why to facilitate the whole transit process and ensure everything goes smooth and according to schedule, make sure you plan in advance the disassembling of any large pieces of furniture that will need to be moved. This might include dismantling wall-mounted items, such as shelves, heaters and TV sets, taking apart tables and cupboards, as well as emptying all drawers of objects and clothes. Don't leave this task for the moving day, as dismantling furniture can prove a time-consuming job and anything can happen at the last minute.
Source your packing materials
When you are moving all your household goods, you will need plenty of cardboard boxes to pack everything safely. There are various places where you can get free packing material. Our advice is to check with your local supermarket, drugstore, bookshop or pound shop if you could get some free boxes. Some establishments that sell goods tend to reuse their delivery packaging, however, many others have no use of it and would be more than happy to give you their spare boxes.
An alternative, if you haven't managed to get your hands on enough free cardboard boxes, is to request a delivery of packing supplies in advance of your man & van service. That way you will save time and secure plenty of good quality packing boxes and materials, delivered right to your doorstep, to suit your unique needs!
Pack your belongings
It would be best to acquire your packing supplies at least 2-3 days prior to the moving house day to allow yourself plenty of time to pack all your belongings. The task might seem like a simple one, however, once you start packing your whole life into small boxes, you will see that the job requires time and lots of planning in advance.
To protect your valuables during the transit and avoid possible damage, make sure you pack your belongings properly. Wrap separate items in packing paper or bubble wrap. Use stuffing material to fill the gaps between objects inside the box and restrict movement during the transportation process. Avoid packing liquid items, such as toiletries and detergents, if possible, but if you absolutely have to, place them in plastic bags to avoid spillages.
Be careful not to overfill the boxes so that they don't exceed 30 pounds in weight. This can result in the packaging not withstanding the weight of the contents or you hurting your back, while lifting and moving around heavy items. We also recommend labelling your boxes to mark those that contain fragile goods, as well as to know where each of your belongings can be found. This will also help you and the professional driver to decide which boxes should be placed at the bottom and which at the top.
Have the moving boxes ready in front of your property
When the time draws near for your Fantastic driver to arrive, start taking your already packed and ready boxes outside the house. Having your items in front of your property, waiting only to be loaded in the moving van, will help make the process much easier for you and the professional, and will save you both time and money. Remember that your local man and van won't be doing any lifting and carrying, so you may need to get a helping hand from a friend or family member.
To secure the safe transportation of your valuables during the journey from your old house or flat to the new one, the man and van driver will assist you with the arrangement of all boxes and items inside the vehicle. The professional will also use special safety blankets, where they see fit.
Finally, make sure that you have arranged a parking space for the Transit van at both the collection point and the delivery address. This will again save valuable time and allow relocation efficiency.
Enjoy a hassle-free move with our reliable man and van solutions!
Book now
More about the man and van service: