Moving house is a process we never look forward to. You have to contact utility companies, clean your entire home before you leave, hire a removals firm in advance, not to mention pack all your belongings. So, how to pack up your house for relocation?
Packing Supplies You Need
Sometimes you might have to go during a specific time of the day as some grocery shops receive shipments only once a week. You'll need:

Small boxes;
Medium boxes;
Large boxes;
Heavy duty boxes;
Wardrobe boxes.

You can make wardrobe boxes yourself by using a tall enough box and adding a metal rail you can find on eBay in different lengths. Additionally, you'll need:

Packing tape;
Bubble wrap;
Old newspapers;
Stretch wrap for furniture;
Marker;
Labels.

There are whole moving house kits online you can find for a different type of properties. For a one-bedroom flat, a two-bedroom flat and so on. Another option is to purchase the packing service from a removals company. Moving companies have different types of boxes suitable for all sorts of items and they can do all the packing professionally for you.
How to Pack for Moving House
Pack early. The time it will take you to pack all your items depends mainly on their number. However, in most of our articles with packing tips, we state that you should start the packing process earlier. So, for a large house, two months should be enough if you pack one box a day. For smaller homes, one month should be just fine. Of course, this is not an exact number, but you get the idea.
Start with rooms you least need. Makes sense to pack the items you don't use on a daily basis first. Seasonal items you're currently not using such as garden tools, coats, and Christmas lights are perfect examples. This will cause some chaos, which can make moving with your cat easier, by letting them explore the packing materials around.
Pack one room at a time. This is one of the most important packing tips which for some reason often gets neglected. Doing this will help you stay organised and will later tell the movers, or anyone unloading, which box goes where.
Declutter. Hold a garage sale or give your old unwanted items to charity. There is also eBay, so your options are plenty. If you have friends helping you with your move, ask them whether they need anything you're planning to sell. After all, you're not paying them and they should get something for all their troubles.
Do not exceed the limit of 30 pounds for a box.  This is of high importance if you move abroad as there will be much more moving boxes to pack for sure. You might get a back injury or one of the boxes might not be able to withstand the weight when moving it. Pack light items in large boxes and heavy items are small boxes. This packing tip alone will save you a great deal of pain… literally.
Fill empty gaps. Use old newspapers, packing papers, or just old rags to fill gaps in the boxes. This should secure the items for the ride or in case your moving boxes are transported to a long-term storage facility.
Label your boxes. Write the contents of each box with a marker. Write on the sides of the boxes and not on top, as this will make it easier to recognise them if they're are stacked. It's also advisable to use a different colour for every room. Ask your children, if you have any to help you. Kids love drawing and colouring, so what better way to reduce the stress of moving? This is just one method of helping your kids cope with the move.
Put heavier boxes on the bottom. Packing tips like this one might be common sense, but they're still important to mention. By putting your heavy boxes underneath the lighter boxes, you ensure no breakable items will get crushed during the move. This comes of great use when packing books in boxes or when loading furniture in solid containers and inside vehicles.
Dispose of hazardous materials.
International removal companies would usually remind you that they will not allow transportation of such materials. If they don't you should certainly ask them about it.
Prepare a box of essentials.
Check also:

How to Pack Dishes and Glasses for a Move
Book Fantastic Removals for a Quick Relocation
Enter your postcode to view our rates and availability in your area.
How to Deal with Hazardous Materials
Just a good piece of information, if you're hiring movers: most companies do not transport hazardous materials. The ones that do, have a specific permit, but they are generally very few and a lot more expensive. Transportation of hazardous materials with international removal companies is even more complex because such compounds are usually forbidden for exportation.
Hazardous materials can be:

Boxes of paint;
Cleaning products containing bleach;
Pesticides;
Asbestos;
Batteries;
Fluorescent tubes.

The best way to deal with hazardous materials is to dispose of them in an Eco-friendly manner.
Lots of companies have the equipment to do this for you. If you need to take such items with you during your change of address, make sure you shut them close as tight as possible and place each type in a different box. It's NOT a good idea to mix them together. Close the boxes well and label them.
How to Prepare a Box of Essentials
One of the most important moving tips you will ever come across. The box of essentials should contain items you will need right after your move is over.
Start packing it early, so it can be halfway full by the time the moving day comes. Leave room so you could later add last minute items. Put this box last in the moving van, so you can later have easy access to it when you're done relocating. Don't forget to ask your house removals service supplier about a man and van insurance – for the safety of the rest of your moving boxes.
Colleen B.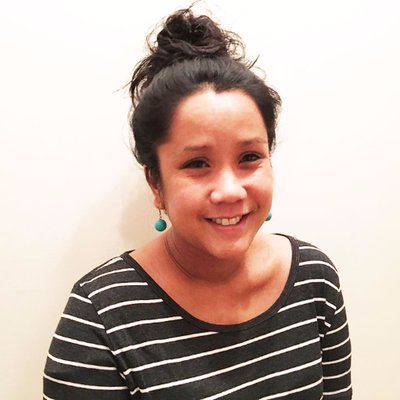 Editor at Expert Home Tips
"Grab a box and fill it with all the essentials you'll need on the first day. Include toilet paper, mugs, teabags, milk, scissors, bin bags and why not add a celebratory tipple? Remember to keep it with you on your journey to your new home, so it doesn't get mixed with the rest of your belongings and lost."
Read
more packing tips
.
Examples of what else your box of essentials should contain:

snacks, canned or boxed food;
can opener;
eating utensils;
pans and pots;
towels and dishcloth;
toiletries;
baby supplies;
pet food (if you have a pet);
instruction manuals for all your electric appliances remote controls;
first aid kit;
toolbox;
And so, now you know how to pack for moving home. Good luck!
Image source: antoniodiaz / shutterstock.com
Book a House Removals Service for a Smooth Relocation
Enter your postcode to view our rates and availability in your area.