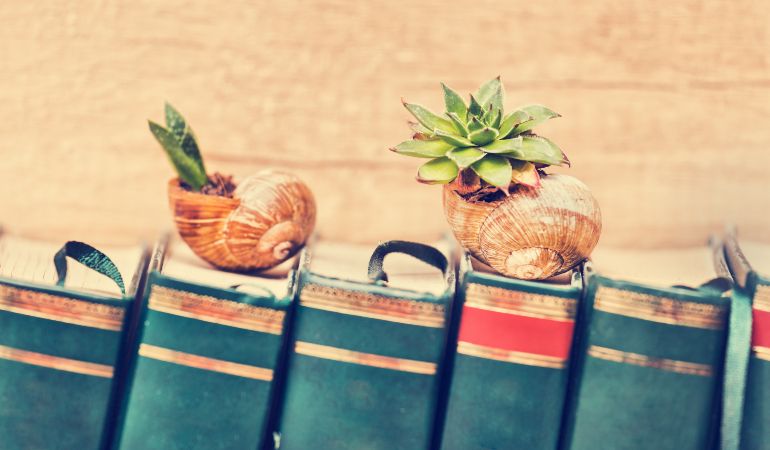 How to pack books isn't among the questions we often ask. However, more often than not, improperly packed books are the main reason for an accidental mess in the back of a moving van.
We've covered quite a number of packing tips and advice before. Books, however, are a whole other story.
A Book Lover's Painful Moments
For a true bibliophile, there's nothing more flustering than:

ripped pages;
bent spines;
dog-eared corners.
Water damage
Leather bindings dehydration
Unsurprisingly, house removals can be a stressful time for book lovers. It's not just the risk of damaging them that makes moving your books a nightmare, though. It's the whole process of planning what to pack and take with you. But still, let's shed some light on how to pack books for moving.
How to Pack Books in Boxes – General Packing Tips
Look for strong, but not too big cardboard boxes.
The smaller the box, the more heavy items it can contain. And, books are heavy.
Line the boxes with tissue or packing paper before filling them.
This is a good idea if you're packing hardback books which feature attractive slipcovers.
Load in your largest, heaviest books first.
It makes sense, right?.
Pack the books flat.
Don't pack your books vertically to avoid mishaps if you stack other boxes on top. Depending on the size and shape of your packing boxes for books, you should be able to fit in perhaps two separate stacks of flat-packed books.
Do not overfill a box.
Don't be afraid to leave a gap of an inch or so between the books and the top.
Fill the gaps in the box.
This will secure the books in place. You can use old newspaper, clothes, bedding or towels will do the job nicely.
Don't be shy with the packing tape.
You can tape the box around several times to secure its contents. Protecting the books with more tape will actually cut down on your moving costs as you will preserve the condition of the paperbacks and will not have to spend anything on restoration.
Don't forget to label the boxes. It's important to state that the box contains books, so the movers know it's a heavy one and put it on the bottom. See our professional tips for labelling moving boxes.
Moving home will always be a very stressful event for anyone, not just for book lovers. Packing and moving all your stuff will take time and effort that most of us do not like to spare. But, even so, if you are on a budget, it's better to pack everything yourself than give the task to someone else. And now, you at least know how to pack books before a move, so your precious darlings are safe and sound.
Check this video below, which perfectly illustrates how to put into practice some of the general tips for packing books before a move:
Credits: Upack
Materials You'll Need
A decent number of strong cardboard boxes. Some people will recommend that you buy your boxes new. You can easily get free high-quality removals boxes if you search the right places. Look for small, sturdy ones, ideally no deeper than about 16", with corrugated cardboard offering the best protection;
Lots of tapes. Brown packing tape is the best thing to keep the boxes closed. But masking tape is easier to remove and less likely to do damage should it come into contact with the book itself. So, it's your choice;
Rags, newspapers, stuff that can fill empty gaps in the box.
Lacking some decent packing materials? Don't worry, we've got anything you may possibly need to protect your books. Call us for packing materials delivery and tell us what exactly you need. You'll receive the necessary packing goods
Check also:

How to Pack Fragile Items for Moving
Packed Books Are Seriously Heavy!
Overfill a box of books, and you will soon find it impossible to lift. Perhaps, worse are those boxes that are merely awkward to handle. You only need to carry a few before feeling the strain on your back.
On top of the practical issues involved, there is the mental stress of disturbing your home library's neat and organised system. And nothing quite messes that up, like having to transport the whole lot when moving house to the new property. So, taking all of the above into account here's a guide on how to pack books most securely and efficiently as possible.
Book Fantastic Removals for a Quick Relocation
Enter your postcode to view our rates and availability in your area.
How to Pack Books for Travel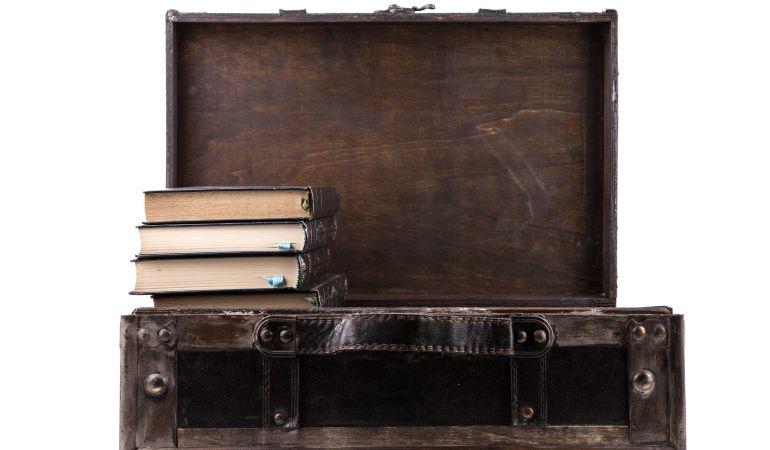 When you move abroad or travel outside your city, it's important to pack your books in such a way that it ensures their protection. If you don't make an effort to pack them properly and securely before the trip, you may end up pulling your paperback editions out from your backpack in terrible condition. Also, if you own any collector's books, damaging them will inevitably decrease their value.
Furthermore, avoid packing your books so that their pages could open and get damaged during transportation.
Below, we have a few extra tips on how to pack your books when travelling. Use them together with the above-mentioned general packing tips in this post to make sure that your favourite reads arrive intact at your destination:

Use the laptop compartment of your backpack if it has one.
It provides extra protection for anything stored inside and a book is not an exception. You could also use some bubble wrap to add extra padding and protect your book.
Pack some books that are strictly related to the country or specific place you are about to visit.
If you don't find such books, at least try to get your hand on a read, written by an international author from the country you are going to. Such read will provide you with a unique feeling during and after the trip.
Don't take too many books with you.
There will be plenty of opportunities to buy some on site when you arrive at the destination.
Ask your travelling partners on what they will be reading.
Discuss any opportunities for a book swap and consider this when choosing what reads to get from your own personal collection of books.
Take only selected pages from your guidebooks if possible.
You'll only need information for the specific location that you're heading to. Do not necessarily take apart mint condition paperback editions, you can just scan or photocopy those that you need if digital editions are unavailable.
Book Fantastic Removals for a Quick Relocation
Enter your postcode to view our rates and availability in your area.
How to Pack Books in a Suitcase
Use the same tips for packing books inside boxes when packing a suitcase. International removal companies will advise you on how to protect books in general and will be of great use when preparing your suitcase for the trip. Here are some specific tips for packing books in a suitcase:

If you're planning to travel with a wheeled suitcase, pack inside any heavy books you are taking with you.
Keep your hand luggage as light as possible when flying.
The last thing you need is to carry around a heavy suitcase, especially if it doesn't have wheels. If you intend to take books, so you can read on the plane, pack only light ones, such as short editions of guidebooks and nothing too heavy.
Back to your checked-in luggage, avoid putting sharp objects inside the suitcase.
They may damage the slipcover and destroy the mint condition of your valuable reads.
Provide additional protection by placing the book inside a plastic bag.
This will keep it safe in case it gets in contact with food, drinks or toiletries.
Make a list of things to exclude from your suitcase.
Don't simply limit yourself to just following only these 5 tips. Get back to the general packing tips and consider those that apply to your particular needs for packing books inside a suitcase.
How to Pack Books for Shipping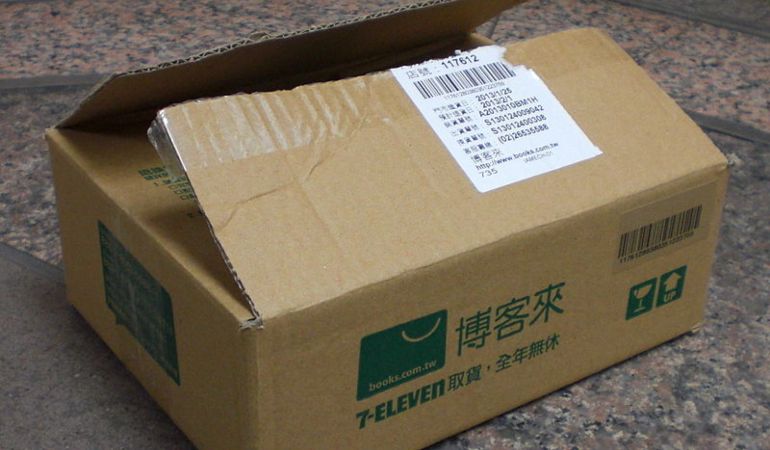 Whether you are an owner of a bookstore or just someone who regularly sells books online, you need to know how to properly pack a book for shipping. Proper packing guarantees that the paperback will get to the receiver intact. Damaged books are usually returned to the seller at their expense.
Of course, bubble mailers are popular among online sellers, but they don't always provide enough protection. The most common issues with books sent inside bubble mailers are the bent or folded corners of the pages as they get pressed into other items during the shipping process.
It's a common practice to ship a book in a bubble-padded envelope or a solid container, such as a box. Out of the two, the box is far more secure. But if you have already decided to use a mailer instead, follow these simple tips:
How to Ship Books In a Bubble Mailer
Reinforce the book corners by cutting pieces of cardboard to size.
Fold them into the right shape and secure the book corners. Make sure that the protection stays in place when slipping the book into the bubble envelope. This way, you can relax that the edges will not get folded or deformed during the shipping process.
Pack the book in a soft fabric before putting it in an envelope.
It's best if the additional padding is made of cotton in case the package gets wet accidentally during shipping. Cotton or any other material that absorbs moisture well will save the day if the package gets in contact with liquid or ends up sitting for long somewhere humid.
Place a piece of cardboard beneath and above the book for additional support, wrap it with tape and then put it inside the mailer.
This way, the book will get some extra resistance against pointy objects that may come into contact with the slipcover or pages and damage them.
Improve the durability of the bubble mailer.
You can secure your package with additional bubble wrap on the outside and tape it. Do this only if you have reasons to believe that the package will be put to the test during the shipping process.
If packing is a hard task for you, don't worry, we have you covered. Our packing services are available to anyone living in London, don't hesitate to call us if you're living in the area.
How to Ship Books in a Box
Using a box when shipping books gives you plenty of benefits:

You get increased protection for the books
You can place multiple books inside one box, which counts as one package
Boxes are easier to handle and transport
Follow these simple tips to make sure that the shipping of your books in a box goes smoothly and without the risk of having to deal with any delivery issues or complaints:

Pick a box of appropriate dimensions.
Choose one that can fit all your books, leaving only a small gap of free space inside.
Pad the bottom of the box with bubble wrap and lay the first book on top.
Then, add another layer of bubble wrap and place the second book on top. Repeat this until you put the last book in the box and then finish with another layer of bubble wrap on top. This way, the book covers will be well-protected and won't press against each other even if heavy-weight objects are placed on top of the box during transportation.
Remember the empty space in the box we advised you to leave?
Before sealing the box, make sure to fill the gap with soft material, such as packing paper or newspaper as an alternative. Aim at positioning the books in the centre of the box and pad out the sides with paper.
How to Pack Books for Storage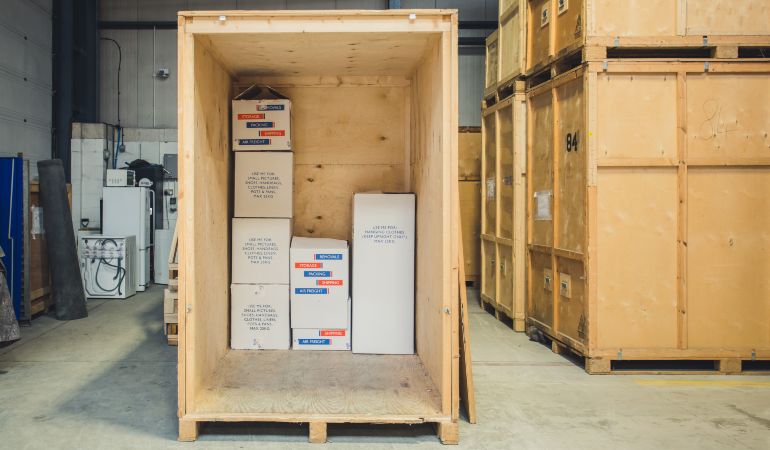 The best way to store books is to pack them specifically for a storage facility. It's up to you whether you use your own storage or book a professional storage service. Storage is usually required when you need to free space in your home, but there isn't any other place where you can store your belongings. For the short-term storage of your books, follow these packing tips:

Pack the books
Use the tips above and choose the most suitable packing materials and cardboard boxes for books storage. Paperbacks are best stored when packed in boxes.
Consider the duration of the storage period
This is very important because the longer books are stored, the more exposed to the environment they become. Humidity and pests destroy books that have been stored for a long period of time without any regular observation of their condition.
Evaluate the risk for rodent issues
If the storage facility is in a basement, then there is a high risk of rats entering the storage and chewing on the books' pages. Rats have ever-growing incisors and to control their length, they need to chew on something. It's a fact that rats are able to destroy almost any type of hard material. When choosing a container, make sure it is resistant to rat teeth.
Provide additional support
If you use the services of a removal firm, your boxes with books will be stored in a storage container, which is usually a personal one. However, if it's a shared storage unit, some other items might be put on top of your boxes. This may put a significant amount of pressure on top that may damage your books. Fill any free space with padding material or use a more solid box. It's best if it's made of plastic or metal, especially if you're unsure about the service provider's storage techniques and practices.
Apply the "spine down" rule
Always pack your books with the spine down, when you're dealing with a large number of books that cannot be stacked otherwise. This technique is known as spine shelving. If you put them incorrectly with the pages facing the bottom, they may bend due to insufficient support.
Determine the size of the storage container
When hiring a storage company for a long-term storage service, always enquire about the size of their storage containers. At Fantastic Removals, we use containers of the following dimension: 2.10 x 1.80 x 2.30 (length, width, height in metres). When storing books, you can use a lot smaller container, though.
Before we do the international moving and storage service, we always ask the customers if they need help with packing. If they do, we send a team of packers to quickly do this tedious task for them and then the specialists proceed with the loading and transporting of the items to the storage facility.
How to Pack Books for Long-Term Storage
Long-Term storage is when you store your items for longer than 6 months and have no access to your belongings during this period. CCTV cameras usually monitor your items, providing complete video control for your boxes.
Boxes stored for a long period of time sustain a significant amount of depreciation as they may become exposed to various threats, such as humidity. To properly preserve your boxes during a long-term storage period, follow this advice:

Don't store boxes on a concrete floor.
Keep them off the ground to prevent water intrusion. Cardboard boxes will absorb moisture if left directly on the floor.
Distribute the books in several moving boxes.
This way, they will be easier to load and transport to the storage facility.
Avoid using moving boxes with handle holes when storing books in basements or attics.
Those holes usually serve as entry points for rodents. Don't worry about this if a moving company is providing your storage, as the storage container is perfectly sealed from rodents.
Ensure protection from silverfish.
Talk to a pest control specialist who can give you more information on how to protect your moving boxes and books inside the storage from pests such as silverfish and other insects. You can also check this guide on how to protect books from silverfish in your home library.
Note: Tight plastic containers are not a solution against silverfish as the lack of air will cause condensation, leading to moisture generation. During long-term storage, always ensure solid containers have tiny gaps or punctures as a countermeasure against condensation.
Kim Ukura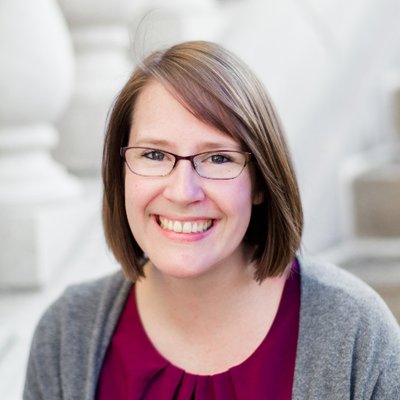 Book blogger & contributing editor at BookRiot
"Don't pack all of your books! Make sure you leave out a few options to read just before and after your move, especially if you'll be without your full library for any length of time. Put these books in the same box you put all of your other "emergency" supplies like contact information, medication, and cell phone chargers. Being without a good book would be a disaster."
Choosing the Best Storage Boxes for Books
Before booking a storage company, make sure you have the right moving boxes to store the books. Most removal companies offer a wide range of boxes of different dimensions. With Fantastic Removals, you can choose between medium, large and wardrobe moving boxes, depending on your unique needs and preferences.
The medium moving boxes have exact dimensions of 355 x 355 x 355 mm, while the large ones are about 30% larger – 457 x 457 x 457 mm. Both types are suitable for packing your books before a move. You can also use moving boxes to ship books. And it's always a good idea to keep spare moving boxes, as you may need them at a later date
Book Fantastic Removals for a Quick Relocation
Enter your postcode to view our rates and availability in your area.
Packing Antique Books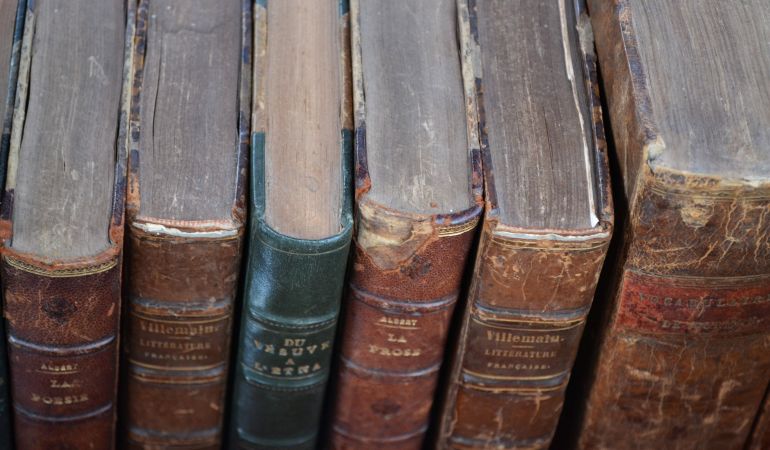 Antique books are tricky when it comes to packing them properly. The value of an old or rare paperback edition increases over time. So, needless to say, a damaged antique book will lose most of its value instantly, no matter how much older it gets. Once damaged, it will never regain its maximum value. Even if it is professionally restored by an expert, it will still have visible marks from the restoration process, and a true collector will notice it.
Take some additional security measures when packing antique paperbacks, regardless of whether you will store or ship them to an address. Non-concerned parties should have zero access to the content inside the box. The last thing you need is to take legal action (a lengthy and complex process) because someone managed to tamper with the box and damage your antique books.
If necessary, label the box and provide additional information that extra care should be taken in case someone at the customs department decides to check the package. This way, the customs officers will be more careful if they decide to unveil the box's content anyway. Follow these tips for taking proper care of antique books during packing:

Clean your hands perfectly before interacting with any antique books.
Using gloves is also a good idea if you want to avoid leaving fingerprints on the covers.
Keep food, drinks, and other liquids away from the antique editions during the packing.
Remove any bookmarks.
They may react with the paper during storage or shipping and leave marks on the pages.
Leave slight gaps for a better air circulation to prevent condensation.
Minimize the exposure to light.
The darker the container is, the less chance of light permeating through the surface.
Check also:

Unpacking Tips for After You Move
Tips During Storage of Antique Books
Keep away from heaters and ventilation outlets.
Clean and dust the place and the shelves regularly.
Keep the books from getting their covers and pages filled with dust or other microscopic abrasive particles.
Ensure to take preventative measures against rodents and insects.
Avoid slipcases as they don't provide proper support for the book spine.
Books wider than 8 cm and taller than 50 cm are best packed flat inside the box.
Avoid stacking more than 3 books. Avoid storage areas where the air is too dry.
This may cause the paper to become brittle and make the leather bindings dry, which will lead to the formation of cracks.
By following the tips above, you will preserve the mint condition of your antique books and ensure a steady increase in their value each year. After all, the book's saleability depends on its perfect condition.
Get a Professional Moving and Packing Service
Enter your postcode to view our rates and availability in your area.
In conclusion
You can do a lot to protect your cherished books during your relocation process. Invest in quality packing materials. Your choice will vary depending on whether you will unpack your books directly when you arrive at your new home or plan on storing them for a while. Choose containers that will protect your years' old book collection from moisture, bad weather, hungry pests, etc.
Repay your books for all the great adventures they've taken you on by going the extra mile to make sure they make it safely through the house move.