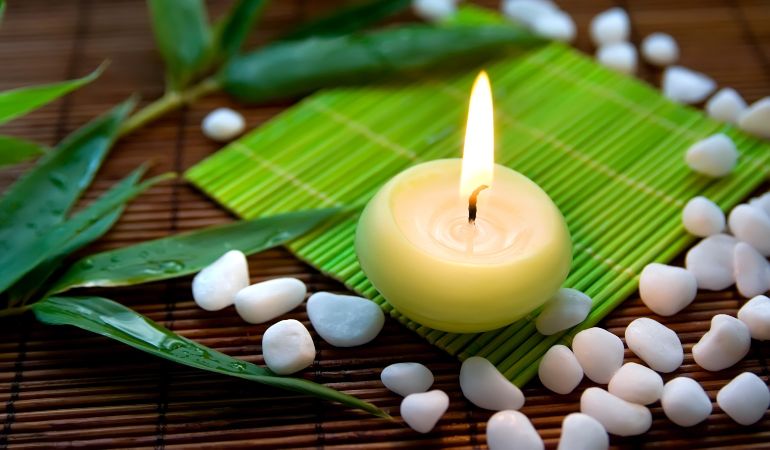 Well, it's not really a guide so much as it is a mournful, befuddled ode to why trying to move to a new home in London is the absolute worst. As exciting as an event moving house can be, it is among the most stressful ones, too. According to a study, Londoners rated the stress of moving house a close second to another tumultuous life event – divorce. Both being expensive, heartbreaking, and dragging a ripple of change in your life.
Why is moving so stressful?
The stress and anxiety that overwhelm us aren't based on one sole thing that we can just address, pick up our moving boxes, and walk away from with a smile. Unfortunately, it's a bundle of reasons that cause this uneasiness in all who face the task of moving.
Financial pressure
Moving house comes with a bunch of expenses. Cleaning up the old property, clearing your final bills, packing your belongings, hiring a vehicle or a moving company – the list goes on. And let's not forget the expenses related to your new place! All these things combined will be a noticeable chunk of your bank account.
Leaving family, friends, and memories behind
The hardest part of moving is leaving behind all the sweet memories and years-long friendships. You'll still get to see everyone but for sure it's not the same as living right there. Even that one annoying neighbour (you all know who that is) will feel dear to you.
Change of your routine and surroundings
However much time you have spent at a given location, you still develop certain habits and routines and connect to the place you are at. Even if your new home is just across the street in the same neighbourhood, you're still changing your home environment.
Social influence
Given the fact that you're here, you've most likely done quite a bit of research on the topic of reducing stress levels on moving day. Chances are that you have seen a handful of negative articles that may have already nested some anxious thoughts in your head. Alternatively, you could be on the other end of the spectre where no one told you what it's like to move house.

It's alright to feel uneasy about the house move as it's a huge step, but keeping your focus right will get you through!
Investment of your time and labour
No matter how you look at it, moving house is a handful. You'll most likely need to take time off work and invest a lot of time and effort to complete this task. Planning the whole move, packing, lifting, and unpacking are all things that will burden both your body and mind.
All those things can have a major impact on your mental health. This goes for both adults and children, even if it affects each party in a different way.
What are the signs you are experiencing stress
Each person experiences stress differently but there are some tell-tale signs that you will surely notice:
Sleep deprivation
Low energy
Changes in appetite
Difficulty breathing
Difficulty relaxing
Frequent headaches
Muscle tension
Feeling overwhelmed
The list goes on, but those are the most prominent and you shouldn't wave them off if noticed. So, what can we make moving house stress free?
How to overcome stress when moving house
The stress of moving can be very overwhelming but with a little effort, you can make the whole endeavour a lot more bearable.
Do not rush it
Whatever you do, don't go head on and work at a fast pace. Give yourself time to plan out everything early on and do things at a comfortable speed.
Use a moving checklist
It might seem primitive, but moving checklists are an easy and fast way to get everything done. The best way to keep stress away is to be absolutely sure you're not missing anything. We all know that anxious itch feeling of having forgotten something. A checklist is your number one friend for that.
Get friends over to help
Inviting friends over to help you pack and move is a wonderful idea. You'll get the support and calm atmosphere of people who care about you and also have a lot done. Why not even turn it into a sort of relaxing game? Or organise an afterparty when everything is done. Your helpers will surely appreciate a thank-you pizza, wouldn't you?
Consider your needs
Make time for rests before, during, and after the moving process. The whole event is very overwhelming and is sure to tire you out. Don't forget to get yourself a reward after it's all done. Something sweet and fresh to soothe all the bubbling emotions. You deserve it!
Look on the bright side of things
Moving, as hard and stressful as it is, can be a whole new fresh start. You will inevitably meet new friends, explore new places, etc. Also, think about all the things you can change when moving house and the decoration opportunities for your new living space! Your home is a blank canvas waiting for his artist.
Clean up before moving
The best environment to work in, is an environment stripped bare from unnecessary clutter and garbage. You'll have to do an end of tenancy clean of the old place anyway. Start early and get rid of any unnecessary weight. The less you have, the less you worry about and the easier packing will be.
Prepare a bag of essentials
You can pack a small, easy to carry bag to have with you on moving day. In it, prepare your favourite beverage, some snacks you love, a change of clothes just in case, and some basic cleaning products. Having those at hand will give you more comfort during the long and exhausting moving process and when you arrive at your new place.
A first box to unpack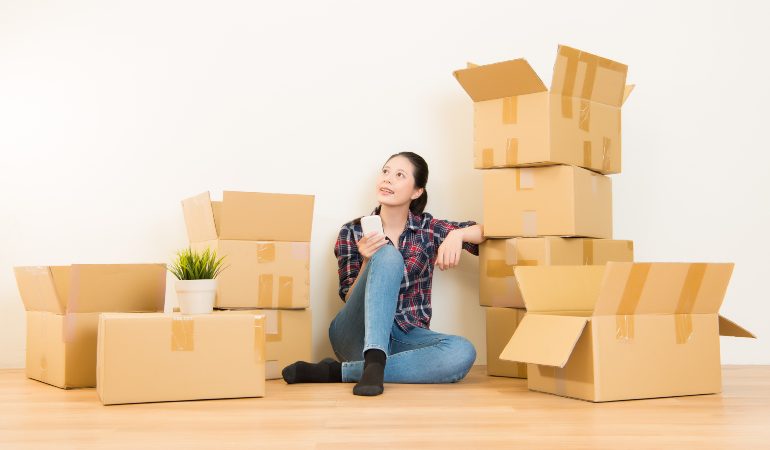 Coming into a new property, empty of any personal touch, can feel cold and depressing. Get a box and gather some items you feel warm up a room and bring joy and colour for you! Taking those out first and placing them in your new home will make you feel more at ease and maybe even add a note of excitement about starting to decorate your new living space! Don't forget to label accordingly your moving boxes. Keeping things well organised will only work in favour of the removals process.
Always have a plan B
Life is life, and sometimes, life presents unexpected surprises. Take the time to think about possible "What if" scenarios. Having a backup plan prepared for each situation will make you feel secure and on top of things especially when it comes to moving day.
Hire professional movers and packers
Hiring a removals company might be a cause for even more stress for some people since let's face it, people prefer to do things themselves. But the truth is, if there's something you absolutely need on moving day, house removals specialists will assure it's provided for you! You get the insurance and stability needed through this event. On top of that, the experts do this on a regular basis and know how to carry you through this stress free.
Book Fantastic Removals for a Stress Free Relocation
Enter your postcode to view our rates and availability in your area.
Takeaways
Dealing with stress and anxiety while moving homes is not an easy task. Still, we believe you'll have things under control on moving day and manage your house move perfectly!
Stay in control and always have a backup plan
Move things at your own pace
Don't neglect your needs
Stay focused on the positives
Hire professional movers to help you
You have just moved house and a whole new start is before you!