General Packing Tips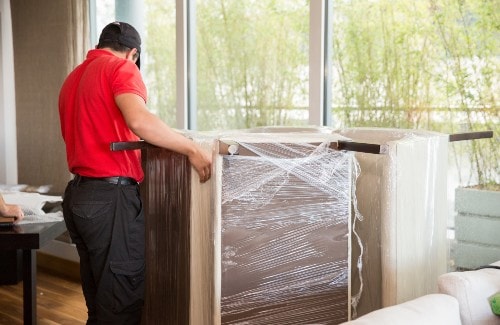 The packing process is one of the most essential steps of every domestic and commercial relocation job.
Usually, when packing is completed professionally, you can rest assured that all your belongings will be loaded and transported without being damaged.
But once you try to organize the relocation on your own, you will realise that even packing can be tricky.
That's why, along with the general packing advice listed here, we also have articles on preparation and unpacking.
Whether you are moving or just travelling, these tips will ensure your items are safe during transportation.
Can't find what you are looking for?
Did you know?
It takes about 90ft of bubble wrap to pack all belongings of a family of three living in 3-bedroom house.
1 person living in a studio flat uses an average of 5lbs of packing paper to pack all their stuff for the move.
A couple living in a 1-bedroom property would use about 40 cardboard moving boxes of different size for their house move packing.

Save big by joining the Fantastic Club. As a club member, you will enjoy many perks for a whole year! Just to name a few, priority bookings slots, exclusive seasonal deals, deals by partnering brands and many more. Join the club and let us do the dirty work!