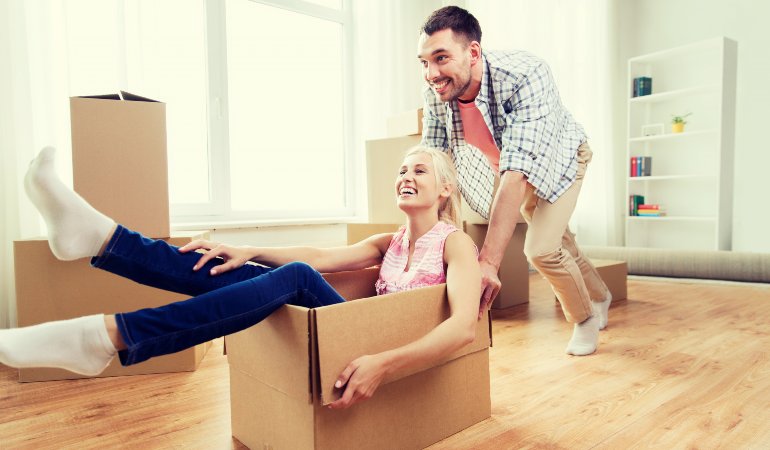 Are you moving home anytime soon? If the answer is yes, you'll certainly need plenty of cardboard boxes. Take all of your stuff from your house-sized box, put them in small boxes, load them onto a mobile box, often referred to as a van, and unload them into your new house-sized box. See what we did there?
Places where you can get free boxes for moving house
So, where can you get free moving boxes? It turns out there are plenty of stores and supermarkets ready to spare a free cardboard box or two. You need to ask! The next two questions on your mind are most probably what stores will give you boxes and what to look for in a second-hand cardboard box.
Most establishments that sell goods have scheduled deliveries throughout the week. This means that they either have an abundance of free cardboard boxes or recycle them because they have no further use for them. Here are some of the places you can check:
Major supermarket chains
Your first go-to places should be any of the major supermarket chains, such as – ASDA, Lidl, Iceland, Co-op, etc. Since these stores often have discounts and sell items in bulk, more often than not, they receive daily deliveries. You can get moving boxes from ASDA early in the morning or late in the evening when the shelves are being restocked. If you want to try your luck with Tesco, you must go there between 6 and 7 o'clock in the morning before they take away the empty boxes for recycling. Keep in mind that the availability of the boxes depends on the company's individual policy.
The best boxes to look for are fruit and alcohol boxes. They are made to carry heavier and fragile items, which makes them perfect for moving houses. See some tips on packing fragile items because they need to be taken better care of than the rest of your belongings. Be sure to check for any tears or bugs, and you're good to go! You can also consider looking for cleaning detergent boxes. They are sturdy and also made to withstand moving heavy items.
Discount stores
The next place you should check is pounded shops such as Poundland. Needless to say, discount shops also have daily deliveries as they also sell items in bulk. Don't be afraid to go to your local pound store and inquire about any free cardboard boxes. Even if there aren't any available now, you can ask for the time of the next delivery and go then.
Grocery stores and off-license shops
The next places on your list when searching for free boxes for moving house should be local groceries and off-license shops. The store owners would be glad to remove a few liquor boxes. These stores are smaller, hence, there's no place for stacking unneeded boxes.
Bars and restaurants
Spare alcohol boxes can also be found in bars and restaurants. However, although liquor is regularly consumed in such places, keep in mind that the amount of boxes you can get is limited.
Coffee shops
According to the Starbucks and Costa Coffee websites, both companies are working hard towards reducing their carbon footprint by recycling and providing environmentally friendly services. Ask any staff member for coffee supplies boxes. They may be smaller than regular moving boxes, but they are ideal for odd items and house decorations. The good news is once you're done with the house removals process, you can return the used boxes to Costa Coffee. They accept non-branded items for recycling.
Bookstores
If you need packing boxes for books, look no further than bookstores such as WHSmith and Waterstones. Apart from any household appliances, the heaviest items you'll probably need to pack are books, folders and paper documents. Of course, there are some tricks to do that properly. Read our article on how to pack books to get a better idea of how to do it.
Print stores and copy centres
Likewise, print stores and copy centres have many copier paper boxes. Not only are these boxes perfect for storing heavy items in, but they are uniform and easy to handle too. When loading the boxes onto the moving van, you'll have one less thing to worry about.
Ethan Greenfield
Relocation professional and an ex-moving coordinator. Writing for Moving Tips
The best thing about visiting a few copy centers in your area is that you will most likely find free copier paper boxes there. The indisputable advantage of copier paper boxes comes in their uniform size (easily stackable) and extra strength (safe enough for packing heavy books).
Recycling centres
If you haven't had any luck with any of the above-mentioned, try searching for free moving boxes in the place where all unneeded items go to rest: the recycling centres. Check for the nearest recycling centre that accepts corrugated cardboard boxes. Inspect any bugs or other unwanted life forms before taking them in.
Joshua Green

By Joshua Green, a moving industry professional, author and writer. Writes for My moving reviews.
It's no secret that many cardboard boxes end their life journeys at recycling centers. If you haven't had much luck getting free moving boxes from any of places mentioned above, why don't you pay a visit to a nearby recycling center and see what they got to offer? A word of advice: be very cautious when considering boxes straight out of recycling stations – inspect them closely for signs of damage and possible infestations too.
Local schools, colleges and universities
Are you living in an area with many educational establishments and student halls? If you have scheduled your home removals for the spring or fall season, chances are many students are moving simultaneously. Ask around the schools or hall staff members for any discarded moving boxes or school supplies boxes.
Fast food chains
Most people don't usually associate fast-food chains with anything other than fast food. But did you know that you can ask for the fry boxes? Those are the boxes in which frozen chips are delivered to the local fast food branches. Frozen food is usually very heavy; hence the boxes it comes in are sturdy enough for removals purposes.
Pharmacies
If your main concern is obtaining small boxes for free, then going to the pharmacy might be your best choice. Although medicine comes in bulk, the delivery boxes are smaller than the usual storage box. You can use these cardboard boxes to store medicine, utensils and jewellery.
DIY and department stores
Anyone dabbling in DIY projects can tell you that materials come in many different-sized boxes. Asking DIY and department store employees about spare boxes might not supply you with many free containers, but it's still worth a try. Wickes is one such place. Deliveries are scheduled in the afternoon on Mondays, Wednesdays and Fridays, so the possibility of a stack of free cardboard boxes is high.
Second-hand boxes for moving
Now that we've covered the free cardboard box options, let's move on to the used moving boxes.
Gumtree
Gumtree is a treasure trove of free items, including second-hand boxes for moving. You can set the filters only for your area, and you can also buy and sell things if that's more up your alley. Did you find what you needed? Good, don't forget to thoroughly inspect the boxes before taking them. Keep an eye out for any insects, wet spots or tears.
Freegle
Freegle is a place where you can give away basically anything you don't need, and you are not alone. All of the UK uses the website to give away items ranging from forks and knives to old furniture. And guess what? Used moving boxes are on the menu, as well.
Freecycle
Another place that offers a good variety. However, we encourage our readers to have realistic expectations because, let's be honest, free things are often of low quality. Free cardboard boxes might do more damage than you expect.
Social media community groups
Social media community groups can be very helpful for many things, including finding cardboard boxes for moving. You can start by browsing these places:
Check also:

How to Get Rid of Moving Boxes
Free boxes from neighbours and friends who have recently moved
A friend in need is a friend indeed! If you have friends or neighbours who have moved recently, you can take a load off their shoulders by reusing their moving boxes. What's more, the boxes might be in good condition unless your friends don't care about the state of their belongings.
Nicole DiCenso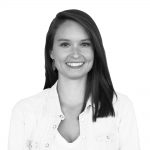 Nicole is a Marketing Specialist and contributing author at Apartment List where she writes content on rental life and trends
You never know what your friends are stockpiling in their basements. It is not uncommon to find some of your closest acquaintances have a stack of boxes laying around that they've been saving for a moment like this.
Where to buy shipping boxes?
If you have exhausted all other possibilities, you can try buying used moving boxes for under £1 on Sadler's website. Take all precautions before buying, and purchase only boxes you feel certain will do the job.
Other frequently asked questions
Moving house is a big decision, which often requires a lot of preparation. As one of the most trusted removal companies, we strive to make the packing stress-free and the entire relocation process as well, plus to provide all of the necessary information. Here we have answered some of the frequently asked questions we receive:
Q: Do B&Q sell moving boxes?
A: Yes, B&Q offer a good variety of moving boxes and packing materials, as well as plastic storage boxes and general storage furniture. If you think you might need storage services before your move, we can cover that too!
Q: Can you get cardboard boxes from Tesco?
A: Yes, you can! Make sure to check the delivery schedule of your local Tesco and go near the end of the time slot. That way, you won't bother employees by standing around during the unloading process, and free cardboard boxes will be available. Otherwise, the boxes are sent to a recycling centre. Remember that not all branch managers are willing to give away boxes because they prefer sending them directly to a recycling facility.
Q: Can you buy cardboard boxes from the post office?
A: You can find removals and shipping boxes at the post office shop website, where they also have a cheaper section called cardboard boxes. If you're unsure which ones to choose, opt for double-walled boxes because they are similar to the moving boxes sold and used by removal companies.
Q: Are flat-rate boxes cheaper?
A: Not necessarily. It depends on the size of the flat rate box, as well as the type of cardboard. That's why these boxes are more suitable for shipping or storing small items rather than moving them.
Q: Does goodwill take moving boxes?
A: Unfortunately, Goodwill does not operate in the UK.
Book Fantastic Removals for a Quick Relocation
Enter your postcode to view our rates and availability in your area.
Affordable moving boxes
You're probably going to pay a professional removal company for transportation anyway, so why not spare yourself the additional work and add the packing and box delivery services to your query as well?
A professional removals company knows how to keep things intact and deliver them safely. The man with a van service we offer comes with full insurance when the professionals pack your belongings before the move.