Are you moving home any time soon? If the answer is yes, you'll certainly need plenty of cardboard boxes. Take all of your stuff from your house-sized box, put them in small boxes, load them onto a mobile box, often referred to as a van, and unload them into your new house-sized box. See what we did there?

Online Places to Get Free Boxes for Moving
The first place you should wonder where to get free cardboard boxes and packing tips for moving is the infinite knowledge box – the Internet. There are a lot of online websites to search for what you need and it can be completely free. Here are just a few:
Use Gumtree Freebies. Give praise to modern age for thinking up the Internet and creating ease for anything imaginable. Gumtree is a place, where you can search for freebies and cardboard boxes are flowing like a waterfall. You can set the filters only for your area and you can also buy and sell things if that's more up your alley.
Use Freegle. Freegle is a place you can give away basically anything you don't need and you won't be alone. All of the UK uses the website to give away items from forks and knives to old furniture. And, guess what. Cardboard boxes are on the menu as well.
Use Freecycle. Another place that offers a good variety, Freecycle is a great place to find what you're looking for. We encourage our readers to have realistic expectations because let's be honest, free things are often of low quality.
Check also:
Get Free Moving Boxes from Neighbours
Neighbours can help you a lot to get free boxes for moving, especially if they moved recently. You won't pay anything and you might end up with good sturdy boxes if you're lucky. If you move abroad and your neighbours don't hate you, they will be even more inclined to help as you probably won't meet again for a long time.
But even if they're not, it's not a certain place to look for boxes. There is always the possibility that they don't have any, or that they have cardboard boxes that won't be of any use. Which will most probably be the case, especially if they have a dog or a cat.
Nicole DiCenso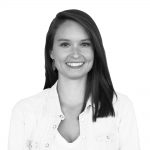 Nicole is a Marketing Specialist and contributing author at Apartment List where she writes content on rental life and trends
You never know what your friends are stockpiling in their basements. It is not uncommon to find some of your closest acquaintances have a stack of boxes laying around that they've been saving for a moment like this.
Public Places to Get Free Moving Boxes
If you're wondering where to find free cardboard boxes you'll actually be able to use, you might have to do all the work yourself and just walk around the neighbourhood.
Look in Grocery stores. Most people today have moved enough to know a loaded van can look like a Tetris screen – it's a funny thought. Truth is, every person, who works at a store has seen a van for supply every week, which is why they have tons of boxes!
Look in Liquor stores. In most stores, new liquor arrives in plastic caskets, especially beer. But, in many places people still use cardboard. And, it's always really good sturdy one that would do a very good job for your move as well. Just make sure it did not get wet in the process and you'll manage to cut down on your moving costs.
Look in Bookstores. Bookstores receive books in cardboard boxes and the best thing is that these are all heavy duty boxes. They are also most probably to not be damaged as well since there's nothing to make them wet. If you have a bookstore in the vicinity, don't miss the chance to look for such boxes, which, by the way, are also very suitable for long-term storage.
Look in Office Supply Stores. Another good place for fining cardboard boxes for moving house. Again, it's unlikely for most boxes to get damaged when delivering supplies.
Cope centers
Ethan Greenfield
Relocation professional and an ex-moving coordinator. Writing for Moving Tips
The best thing about visiting a few copy centers in your area is that you will most likely find free copier paper boxes there. The indisputable advantage of copier paper boxes comes in their uniform size (easily stackable) and extra strength (safe enough for packing heavy books).
Get from Bars, Restaurants, and Pharmacies. Food and drinks usually get delivered in cardboard boxes, but unfortunately, it may weaken the container. Medicine will arrive in cardboard boxes, so check them all.
Recycling Centers
Joshua Green

By Joshua Green, a moving industry professional, author and writer. Writes for My moving reviews.
It's no secret that many cardboard boxes end their life journeys at recycling centers. If you haven't had much luck getting free moving boxes from any of places mentioned above, why don't you pay a visit to a nearby recycling center and see what they got to offer? A word of advice: be very cautious when considering boxes straight out of recycling stations – inspect them closely for signs of damage and possible infestations too.
Book Fantastic Removals for a Quick Relocation
Enter your postcode to view our rates and availability in your area.
Or Just Pay Professional Movers for Packing
You're probably going to pay a professional removal firm for transportation anyway, so why not just spare yourself the additional work and simply add the packing and box delivery services to your query as well.
A professional removals company know hows to keep things intact and deliver them safely. We provide man and van insurance only when our professionals pack your belongings before the move.
***
Like this infographic? Copy this code and paste on your website: