How Much Will a Man and Van Cost You?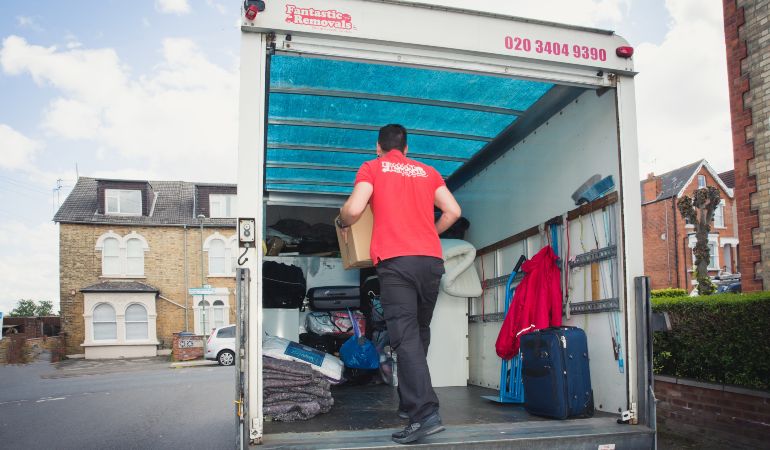 Packing up and moving house can be a stressful endeavour. Especially when the topic of moving all your belongings from one place to another arises. Thankfully, a man and van service can help alleviate some of that stress by transporting your possessions for you. So, let's take a look at how much a man and van will cost you.
How much is it to hire a man and van?
There are a few different factors that may influence the man and van price. The duration of the job, after hour rates and even congestion charges, can impact the cost. Generally though, the average price for man and van is around £64 for a two hour service.
Duration of the service
As you'd expect, the duration of the service can have an impact on the removal price. The minimum appointment that can be made is for two hours, though after the second hour, the charge will change to every half-hour. As an example, for two hours you'll be expected to pay £76. However, if the service lasts for two and a half, the final price would be £95.
Keep in mind, you will only be charged when the professional starts the job. If the professional arrives at a job early, they will wait until the appointed time previously arranged without any extra charge.
After working hours man and van service
Standard working hours are from 7am - 7pm, though you can still get a service after hours, but it will have a slightly higher cost. Between the hours of 7am - 7pm, the man with a van price per hour is £38. However, after 7 pm hourly cost changes to £58.
Congestion charges and parking
A congestion charge may apply depending on where the two addresses are and the time of the appointment. If one of the properties is in the congestion zone and the appointment is between the hours of 7am - 6pm, Monday to Friday, you'll have an additional charge of £15 added to the standard rate. The charge also applies between 12pm - 6pm on weekends and bank holidays.
We ask our customers to try and arrange parking prior to their appointment. This should help alleviate any issues that might arise on the day and will help the professional at the proper time, rather than looking for a parking spot.
Additional services
The man and van service is extremely customer friendly, allowing you to tweak the solution in multiple ways to fit your budget and preferences. Need help with furniture disassembly and reassembly? Not a problem! Just add it to the service.
Packing service
Packing your possessions away is often one of the more arduous tasks of moving house. So why do it alone? With a packing service, your possessions will be packed away securely in durable, eco-friendly boxes, with all the proper packaging material you need, whether it be bubble wrap or clear film.
The professionals are also qualified to handle high-value items, art and antiques and transport them safely. If that wasn't enough, all items are also insured. That means, in the unlikely event an item gets damaged, Fantastic Removals will cover the cost of repairs or replacement.
Packing materials delivery
If you'd rather pack your possessions yourself, we can deliver quality packaging materials to your doorstep. You can even get them delivered on the same-day or next-day depending on how early you placed the order, so you can start packing almost immediately.
As an added bonus, if you don't use all of the boxes, we will take them off of your hands free of charge, so you won't have to worry about ordering excess materials. When packing, it's always best to overestimate the amount of packing materials you need rather than underestimate. No one wants to run out of materials when there is still more to pack!
Assembly and disassembly
We all know the hassle of having to assemble flat pack furniture. Now, imagine having to disassemble and assemble multiple items upon moving out. Complete nightmare. This additional service will help save hours of stress, allowing you to focus on more important aspects of your move.
The professionals know each brand inside and out, so whether you have furniture from IKEA, B&Q or Homebase, the professionals can assemble and disassemble it, without the hassle.
End of tenancy cleaning
For those of you who are renting, end of tenancy cleaning may be a great addition. The last thing anyone wants to do when moving, is meticulously clean an entire property, so why not leave it to the professionals? The cleaners can deep clean upholstery, spot clean walls and even clean the external windows, all of which can be incredibly time-consuming.
Plus, if your landlord still isn't satisfied, the cleaners will be back within 48 hours, free of charge. Part of our dedication to making sure you get your security deposit back.
Need help moving house?
Regardless of the size of the property and the amount of possessions that you own, Fantastic Removals is here to help! Our man and van service is perfect for moving all your belongings from one location to another safely. Moving is hassle enough, without having to worry about transporting all your goods, so leave that problem with us!
The professional drivers are able to move any of your belongings, regardless of size or value. While we ensure the safety of your belongings, they are also insured in transit, in the unlikely event that they get damaged.
Alleviate the stress of moving. Book a man and van service today!
Book now
More about the man and van service: