Man and Van Services Explained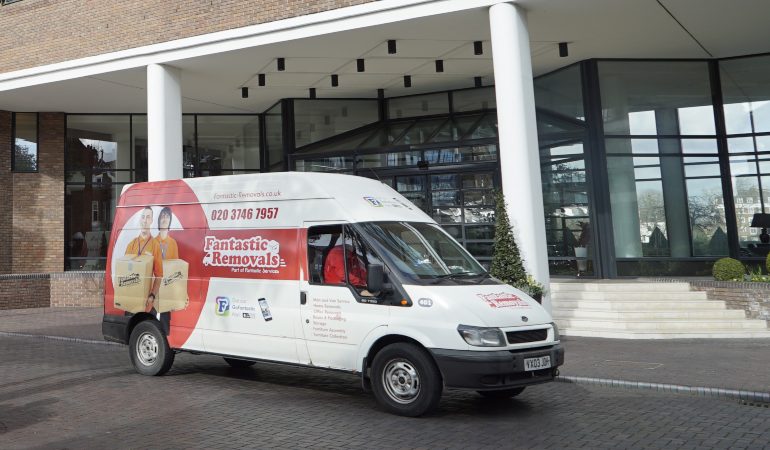 Not everyone has a good-sized vehicle when they need to move furniture and a few boxes of items from one location to another, right? We've also all been probably in a situation, where one has to relocate from a small place without breaking the bank. Well, considering a man and a van hire seems to be the ideal solution in both scenarios. Why?
For starters, getting a professional driver with an appropriately sized van that can seamlessly fit all the stuff that you need to move is a cost-effective way to complete your mission. To elaborate further on this, one of the main benefits of a man and van service is that it's a self-loading relocation solution, which means that it is far more budget-friendly than resorting to a full removals service.
Furthermore, a professional driver with a van is comprehensively insured and does moving jobs for a living. The man will secure properly your belongings in the van, so they are safe and sound during transit. With that said, this may not be the case if you were to hire a van only and try to move your furniture and other possessions yourself.
What does a man-with-a-van moving involve?
Let's have a look at some of the specifics of a man and van service, so you get a clearer picture of what to expect and what not to from it, and a better understanding of how the cost of the man and van hire is formed, etc.
Expect one professional driver to arrive in a van;
They use modern and serviced vans of different sizes;
All drivers hold Public Liability Insurance;
The service is charged per hour;
The driver doesn't help with carrying your belongings;
You need to prepare your stuff beforehand and load it yourself;
Consider getting help for the packing and loading of your possessions;
Boxes delivery and packing assistance is available at additional charges;
Organise your own transportation, as you cannot legally travel in the moving van;
Your man with a van cannot transport pets, dangerous goods and illegal items.
Now that you understand the main aspects of what a man and van service is, read on to check out our detailed description of how the moving day will go.
What to expect from your local man with a van
At your address

On moving day, you should arrange a parking spot in close proximity to your property so that the driver can park conveniently their van. All your belongings need to be ready for loading. This means that any pieces of furniture should be disassembled if needed and packed. Boxes and bags with stuff, you need to transport, should be prepared and neatly stacked outside, too. Remember, this is an hourly-based service, so you should do everything to avoid wasting unnecessary time once the man with a van has arrived at your address. Also, the loading of the stuff is done by you, so arrange some extra help if required. Note that we do offer packing services, furniture disassembly and assembly and delivery of moving boxes and packing materials that can be all requested additionally at an extra cost.

The transportation process

All professional drivers we count on use well-serviced vans of different sizes. The man with a van will make sure that your possessions are secured in the van to protect them against any damage during transportation. Moving blankets, ropes and protective covers for soft furniture and mattresses are used to ensure that your stuff is safe while on the road. The drivers also rely on custom travel-optimisation software that helps them take the shortest and least congested route. This, of course, will save you time and money. Please, beware that your belongings will be fully insured during transit if you've booked our packing service, as we cannot be held responsible for any damage caused, due to incorrectly packed items. If you do the packing yourself, ensure that this is done properly and your boxes are labelled in a way that the driver understands what should be stacked at the bottom and what is placed on top in the vehicle.

At your new location

Again, it will be your responsibility to ensure that the Fantastic driver can park near the destination property and there's someone to meet them, whether it's you or another person. The man with the van will expect their vehicle to be unloaded promptly, so make sure nothing causes unnecessary delays. To remind you, it's an hourly-based service and "time is money" couldn't be more true in this case. Note that the driver won't be able to help you with the uploading, carrying and moving of your possessions inside the property. This could be done only if you have booked our complete house removals service. The same goes for helping you to put back together any flatpack furnishings, which can be completed if you request our furniture assembly service.
More details about the vehicles
As mentioned above, the professional drivers we work with rely on vehicles of different sizes, which are maintained and serviced on a regular basis. Let's have a look at the various van models that can be booked to transport your items from one location to another. Depending on the volume of your load, you can choose from four types of vans that have different dimensions.
Small vans - Perfect for small moves, a small van can still fit in quite a few medium or large boxes. It has a total load volume of 2.5 m3. A small-sized van is 1.2 m high and 1.5 m wide when it comes to the actual cargo space dimensions. As a man and van service is often associated with moving a small number of boxes or a couple of pieces of furniture, a small van would be ideal for the job and will most probably meet your moving needs.
Medium-sized vans - If you have more boxes of stuff to move to a different location, you could hire a man with a van of medium size. There are different models and brands out there, however, we count on Vauxhall Combo for its flexibility, in terms of the cargo volume (2.8 m3 - 3.2 m3), depending on whether the passenger seat has been folded or not.
Transit vans - A Transit van is a great long-wheelbase removals vehicle that can easily fit the contents of a 2-bedroom flat or house. Its maximum cargo volume in cubic metres is about 12.4 m3. To note here, a Transit van is rarely used for a man and van service, as it's rather suitable for bigger moves, where a team of moving experts is usually hired.
Luton vans - The largest moving vehicle that Fantastic Removals uses to relocate folks from A to B is a Luton van. Fitted with a tail-lift, it can accommodate a load that equals about 14 m3 in volume. Again, it's suitable for removals jobs that are on the large side, so most likely a man and van service will not be executed with this type of vehicle.
In any way, Fantastic Removals will tailor your moving service to meet your specific requirements, so don't hesitate to share your needs with us in advance!
Enjoy a hassle-free move with our reliable man and van solutions!
Book now
More about the man and van service: