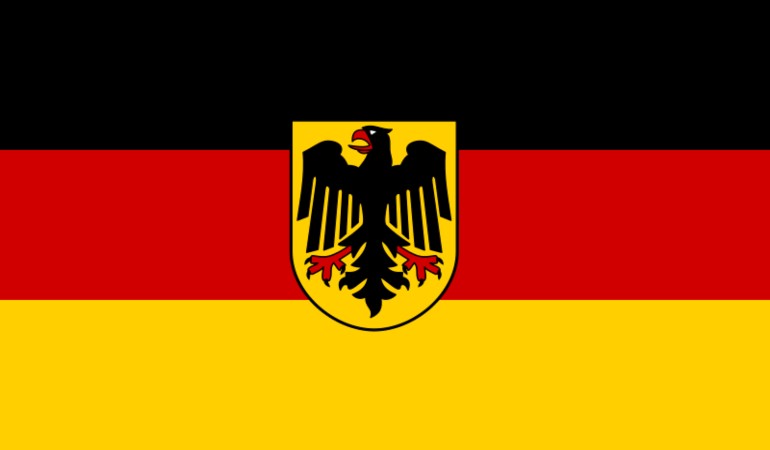 Last update: 27.10.2020
Capital city: Berlin
Population: 83,166,711
Official language: German
Commonly spoken languages: Danish, Low German, Low Rhenish, Sorbian, Romany, North Frisian and Saterland Frisian
Currency: Euro
Exchange rate to pound: 1 EUR = 0.898773 GBP
It's not hard to figure out why some UK citizens prefer to leave the island and move to Germany.
The country provides lots of opportunities for highly skilled workers and scientists. They can easily become part of the German labour professionals. This results in the labour market becoming very difficult for non-skilled workers.
Germany ranks among the best countries in terms of salary and career opportunities. When it comes to earning the most money for the shortest amount of working hours, Germany comes first again. A person can earn an average yearly salary of £33,000 for only 26 hours per week there. Teaching, engineering, journalism, design, and childcare are the fields that offer extremely competitive payment.
Where to live in Germany
As it is in most countries worldwide, Germany's capital city Berlin is the most preferred place for foreigners to move to. There are over 14,000 expats living in the city in search of career growth and a better life. The city also offers great scenery and places to relax and escape the buzzing whirl of vehicles and people. One-third of Berlin is covered in forests, lakes, rivers and parks.
Düsseldorf, Munich and Hamburg are also often chosen by expats as their new homes. The cities offer an abundance of job opportunities, cultural experiences, great architecture, and places for relaxation. Even though they are not less expensive than Berlin, there are still many people who chose to move there for various reasons. The high quality of life is the number one reason for Brits to move to one of these German cities.
Working in Germany as a UK resident
For those with UK citizenship, there is full permission for work in any country within the European Economic Area (EEA) as well as in Switzerland. Germany is not an exception and with citizenship from an EU country, you don't need a visa. One is required for those who move from the UK to Germany but are not UK citizens officially.
Staying more than 3 months in Germany requires registration with the German authorities a.k.a the Einwohnermeldeamt. Applying for a residence permit isn't necessary for EU citizens.
Finding a job in Germany without having to speak or write in German is also possible, especially if the company uses English as the primary language. This doesn't mean you will feel very comfortable though. Almost everyone around you will talk in German, as well as outside of work. You will miss lots of essential information if you don't understand German speech at least at a basic level.
Is it easy to get a job in Germany?
The current unemployment rate in Germany is 3.5% as of 2018, which ranks the country very high in terms of providing good opportunities for employment.
Workers who are most skilled in their job provide the best possibility for finding a job with a good environment for personal growth. If you don't know German, a competitive employer will provide you with anything necessary to get integrated into the country as quickly and as easy as possible.
UK citizens may greatly benefit from the service of EURES. This is the European Employment Services centre which is in fact controlled by the European Commission. EURES is basically a job portal network that organizes job fairs within German as well and may be of great help to UK immigrants who're looking for a job in Germany.
Check out the information, which EURES provides for the job market in Germany. If you prefer to go on a hunt for a job yourself, we highly recommend checking out the step by step guide on finding work in Germany by Expatica.
Transportation in Germany
After moving to Germany from the UK you can use your UK driving license without any worries. In fact, anyone who has EU citizenship and a driving license from a country within the European Union is allowed to drive in Germany without getting a new driving license there.
Driving a vehicle registered anywhere else is easy to get tracked by German authorities via the DVLA. This means you should pay attention to the laws on the road there and watch for speed cameras and police patrols.
Requirements for driving in Germany
Carrying a valid driving license with you is a must when you're on the road with a vehicle in Germany. If the vehicle is not yours officially, you must bring with you permission from the registered owner who has given you the right to drive their vehicle.
You have to be at least 18 years old to drive a car in Germany without breaking the law. No one has the right to organize or take part in illegal races with motor vehicles of any kind on roads at the territory of Germany.
After moving to Germany from the UK with your UK-registered car you can drive the vehicle for up to 12 months without having to register it there. After one year, you need to contact the German authorities and officially register the vehicle within Germany.
Driving rules in Germany
Driving on the right side of the road in Germany is a must. When you go there with your UK-registered vehicle you will start feeling a bit comfortable, which is normal. Overtaking on the left with a steering wheel on the right is a lot harder because the visibility of the road is greatly reduced.
You can also overtake on the right but this is allowed to do in stationary traffic.
EEA and foreign driving licences represented by an international driving licence (IDP/IDL) are accepted in Germany
Don't forget to learn the driving rules in Germany when you are driving on an Autobahn. Here is the full set of rules for driving on a German Autobahn.
Driving age in Germany
You can get a driving license in Germany even at 16 but without permission to drive anything else but a motorcycle with an engine up to 125 cm³. At 17, Germans are able to drive but with a guardian sitting next to them. At 18, driving is unrestricted but driving bigger vehicles such as buses requires an age of 21.
You need to finish high school and go through theory and road tests before obtaining a driving license in Germany. An eye examination is also a must as well as a first-aid course that lasts up to 8 hours.
Driving in Germany in winter
The requirements for driving during the winter season in Germany are strict and you should follow them for your own safety. There is a new German law, introduced 8 years ago, that when there are icy conditions, winter tires are a must, no matter the time of the year. The period between October and Easter is considered as the time of the year during which there is a risk of icy conditions on the road. Many Germans are used to sticking to this simple rule and keep their winter tires for that period of the year.
Education in Germany
In Germany, kindergarten is optional but available to all kids ages 3 to 6. After that education becomes compulsory.
Compulsory education is separated into:
Primary education lasts between four to six years.

Secondary schooling is divided into tracks – students can choose between academic or vocational education.
Most universities are public and education is free. However, to apply for higher education, you must have Abitur. That's a qualification granted at the end of secondary education in Germany which indicates that the student has passed their final exams at the end of ISCED 3.
Being a student in Germany
If you're a student and the educational course is in English, you won't need German for your studies. The exams will also be in a language different from German if you have chosen so at the time of applying for the learning programme. However, Germans are used to talk to everyone in German. Even if the person in front of them knows English, the preferred language is the local one.
Foreigners who have graduated from the university have up to 18 months to find a suitable job for them in case they want to remain in the country. About 54% of foreign graduates prefer to remain living and working in Germany after they get their degree. English speakers will find it easy to remain in the country without even knowing German. Of course, they will have to learn the local language but will have no trouble finishing their education in English. They will also be able to find a temporary job until they polish their German language.
Healthcare in Germany
Public healthcare in Germany is free. However, you still must have some sort of insurance – either public or private. This national coverage encompasses treatments and services, such as immunizations, prescriptions, and dental checks. This is what keeps average healthcare costs to a minimum. It is also one of the reasons the German system has a positive reputation around the world. Check out a comparison between the living costs in Germany and the UK.
When you're moving from the UK to Germany, your employer can assist you in registering you at an insurance company.
Takeaways
Here are the key takeaways from this post:
In addition to the complicated work permissions for some, the rental market is expensive and challenging.
Finding a place to live in Germany starts by searching for flats and houses online. Real estate agents require a lot of information from potential tenants before closing a deal.
A working contract is a must as proof of financial stability when searching for a place for living in Berlin. It's a huge advantage when the contract is for an unlimited period.