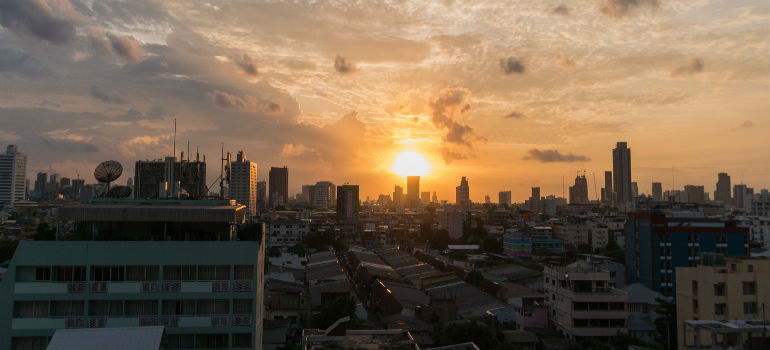 Moving to old London town, eh? But where to live? The Old Smoke has many districts within many different boroughs to choose from, and it's no easy task narrowing it down to just one.
When the name Brixton comes up you might think one of two things: the 1979 punk classic, "The Guns of Brixton," by native son Paul Simonon bass player for The Clash. Or you might think of the 1981 riots as economic depression and social unrest collided in an ugly scene.
These things are all admittedly part of Brixton, however, here we're going to break the cycle of negativity and find the good sides of the area. This is an area guide to living in Brixton, London.
Is Living in Brixton Safe?
First thing's first: is Brixton a safe place to live now? It's a fact that according to general polls and surveys, Brixton has been nominated as the most dangerous place to live in London in 2014. However, it's also fact that most votes were given by people who do not live in Brixton.
This is not to say that the area is safer than people say, but there might be some general bias. A good fact about it is that safety has improved in recent years. Crime is going down in London's inner city, and more importantly, schools have improved dramatically. That is probably the reason why we have more and more customers request removals service to Brixton.
Check also:
Things to Do in Brixton
Brixton enjoys a wonderful diversity with many religions, cultures, and ways of life represented in the vibrant populace.
Relax in the parks. The Brixton area offers two beautiful parks you can use to walk away from all the city commotion: Rush Common and Milkwood Community Park, which won a Green Flag Award.
Shop around the markets. The market on Brixton Station Rd is an excellent place for affordable clothes. There is also a good selection of products in the Brixton food market.
Catch a movie. The Ritzy is one of the best independent cinemas in London. Don't miss to catch a movie.
Appreciate some art. Check out the free galleries at the Brixton Art Gallery and the photo exhibitions at Photofusion. Any art appreciator would want to see those.
Go clubbing. Brixton offers a huge selection of clubs, from techno music to hard metal. There is a place for the taste of every young person.
Brixton Area Guide for Transportation
In Brixton, you can mostly catch the bus. Brixton station is the only underground tube station for the area.
Is Living in Brixton Good for Education?
For lovers of live music and the club scene, there are places like the Brixton Academy and Dogstar. And to cap it all off, like glue holding the district together, there are the series of murals from 1981 capturing this hopeful image for the community.
And if there are any 80's music lovers out there, you'll already know one of Brixton's most famous sights, Electric Avenue, as depicted in the Eddy Grant classic of the same name.
Brixton has come a long way, but in some many of the best ways stayed the same. With the best of city centre fun and deep cultural identity balanced beautifully in this unique district, Brixton has a home for everyone.
So, is Brixton a nice place to live? Yes, it most certainly can be.
Image source: Stock_Good / shutterstock.com