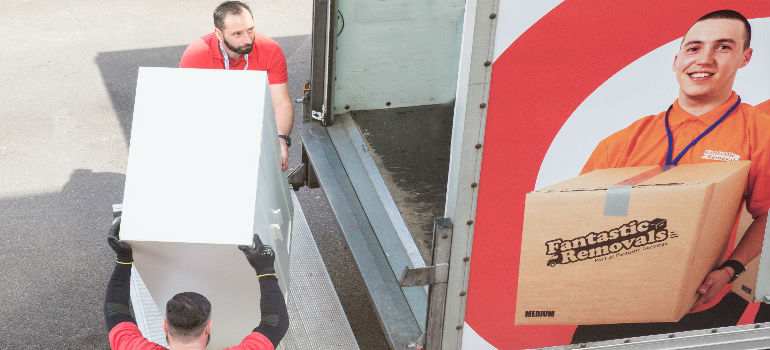 Fantastic Removals joins forces with three council relocation schemes. If you are about to move house, you might want to learn more about London's council relocation program. There are many benefits you don't want to miss out and this is a sure way to avoid many headaches.
Not so long ago the mayor of London Boris Johnson teamed up with many borough councils of the capital to make the lives of those who are about to move much easier. Now, there are a few relocation schemes everyone can take advantage of.
Here we have them listed for you, along with some useful details.
Council Tenants Program #1. The Seaside & Country Homes Scheme
So, you are an elderly Londoner who is tired of the big city's noise and commotion. If you'd rather spend your days somewhere more peaceful, then the Seaside & Country Homes scheme is your dream ticket.
Maybe, it's the place of your childhood or somewhere you spent a pleasant vacation, there's surely some serene place you've been to that is just perfect for you now.
Well, you can actually move there! Each year about 200 households manages to move through the scheme. Here you can find a comprehensive guide about how it all works – read it carefully and consider your option.
Don't forget you can always talk to a consultant in case you need any additional clarifications.
Book Fantastic Removals for a Quick Relocation
Enter your postcode to view our rates and availability in your area.
Council Tenants Program #2. Housing Moves
The Greater London Authority runs a scheme that allows you to move from your borough to another. Most housing organisations and London boroughs participate in it.
You will be given priority in case your current home is of more bedrooms, or if your reason to move is to be closer to your workplace and school or to take care of friends and family members.
You can use the official website to register your current property and to look for available properties in the borough of your interest.
Council Tenants Program #3. HomeSwapper
If you live in a rented social housing but you wish to change address quickly, then you better try the Home Swapper network. All you have to do is to go online and register your property. The website will automatically match your current home with potential matches.
Keep in mind that it's for rented properties only.
Oh, but did we mention that it applies to the entire UK?
Our fantastic removals company is actually taking part of the schemes. We are currently working with Hackney, Enfield, and Islington London councils to move tenants to their new homes. Changing address through the schemes comes with a bundle of attractive benefits. Here are a few bright examples:
You get financial assistance for property viewings;
Local information will be provided so you can make informed decisions;
Eligible applicants can get a relocation grant of up to £1000;
High priority rehousing for applicants over the age of 60;
If you are downsizing, then you receive a payment of £1000 for every room you give up;
Applying for the council tenants programs can bring both ease and stress relieve to Londoners who might be in danger of losing their current home. For counselling services and more information, turn to your borough representatives.
---
For more advice visit our dedicated Tips for Moving into a New Home category.
---
Image license:

/ Image Owner: Fantastic Removals