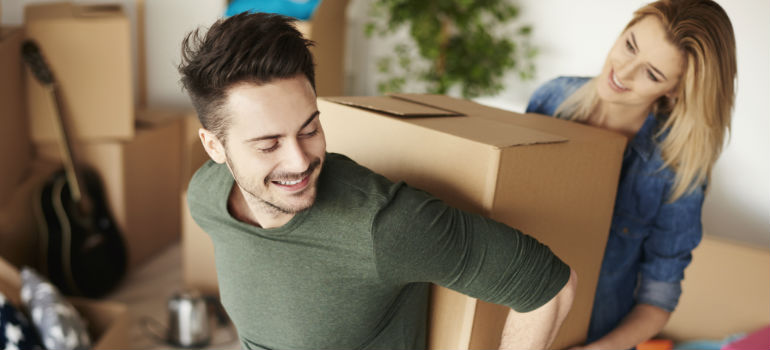 In an ideal world, moving house would be simple, fast, and efficient. We'd find the home of our dreams, make a deal, pack our things, and simply hop from our old home to our new one. In real life, however, things are different. Here are a bunch of irreplaceable house hunting tips for first-time buyers.
Find the Right Real Estate Agent
To start doing anything at all, you will need someone in the real estate business to guide you. Choosing the right one is the first step. Here are some pointers to help you find the right real estate company.
Search the web. Find a company that has experience in your locality and a high profile. Such examples are Zoopla, Realtor, and RightMove.
Choose from reliable recommendations. Work with a qualified real estate agent, regulated by the Guild of Professional Estate Agents, NAEA, or Property Ombudsman.
Research the estate company. There are many ways to research your choices. You can always use a search engine for any kind of information, including reviews, testimonials, casual comments from other users, comments from a company's contractors, or even do an analysis of their website.
Simply call and check how they market the properties. Put yourself in the shoes of a potential buyer and get in touch. Look at the company website to see how they present properties, how they run their website, and how they manage their calls.
Learn how to interpret numbers. Numbers are irrelevant in the beginning. If you had decided to pose as a possible buyer, the representative will offer you properties and prices. Don't be swayed by a high valuation. It's likely that the agent will try and talk the price down once you've been hooked. It's the oldest trick in the book.
Once you have a reliable estate agent working on your case, it's time to start looking at actual properties. The first thing you're going to be asked about is the location.
Location for Your New Home
Location can give you a lot in your future life, and it can make your life hell. To know if the place has what you need, answer these questions.
What is the geographic location?
The place where you choose your home to be should be carefully planned, considering the climate, your job opportunities, transport options, and the proximity of everything you intend to do in the following years. Needless to say, this all depends on your personal situation.
Is the neighbourhood friendly?
Neighbours shouldn't be a reason for you not to choose a property, however, there are cases when particularly bad ones might force you to seek a new place of dwelling. If the neighbourhood has a bad reputation regarding safety, you might have to reconsider. There are plenty of facts and statistics available online for the particular area, so be sure to check those.
Is there a school nearby?
If you have children or intend to have children one day, it's important to be close to a school district. Not everyone is okay with letting their young kids travel a very long distance to school, even if transport is available.
Would it be easy to get to work from here?
The length of your daily commute can have an impact on your income. If you get to work by car or by public transport, you have to take into account the time and money you'll need to get there. There are also additional factors, like traffic jams.
Is it easy to get to friends and family?
For many, the close proximity to people they know is a very important part to consider when moving.
Is it easy to get to leisure activities?
Your hobbies and everything you do in your free time is a valuable factor in choosing your property as well. If you're too far from your favorite dance clubs, class facilities and everything else you like doing, it's very possible to end up not having enough time for them, and ultimately giving them up.
Visit the property by day and by night
A pro moving tip for first-time buyers – in order to be sure this is the property for you, visit it once during the day and once during the night. There is no better way to get the full picture of what is there in store for you at this particular address. You'll see exactly how loud the neighbours are capable of being and will be also able to check if the streets are well lit.
Exterior Preview
The Roof. If you're buying a house instead of a flat, it's crucial to inspect the roof for possible damages. An old roof means you will most probably have to deal with repairs if you buy the house in this state. A newer-looking roof would most probably mean that it really is new.
The structure. Notice the state of the structure from the outside. How does it look like? Are there any cracks or damages along the surface? Every responsible homeowner, who puts their property on the market, would probably do a good paint job to present it in the best way possible. But there are a lot of signs that might be a cause for concern. Look for the little things and don't be afraid to ask questions.
The surroundings. Examine the area around the building. Is the location of the structure at risk from any natural disasters, like a wildfire, landslide, or flooding? It might actually be the reason behind a surprisingly low price.
Inconvenient smells. Any unpleasant smell around the house is reason enough to be alarmed. The smell of sewage, mold, and mildew might be caused by bad plumbing. If the previous owner had pets, you might notice pet odour. And, if there is an infestation… well, you will definitely notice this by the smell.
The lot. If you're buying a house with a yard, walk around it. Check how even the ground is. Many homeowners pay all of their attention to the house and not enough attention to the possible garden. Leveling a lot takes lots of work and it's also a very expensive job if you decide to hire a professional gardener to do it. If the lot is uneven, it's a good reason for negotiating a lower price.
Insulation. An insulated home is usually a more expensive home. It's advisable to take into account only houses with a brand new insulation.
Inspection. Enlist a professional home inspector to ensure there are no hidden downsides to the property.
Interior Preview
From the outside, the house might look good, but you need to look it over really well to be sure that everything's in working order. So…
Inspect the flow of movement
How easily you can move from indoor to outdoor living areas is something you should always take into account. You might be fine walking upstairs and downstairs every day as of now, but in 20 or 30 years this might be a very hard thing to do.
Inspect the rooms
Sometimes, the improperly-sized interior is a turnoff for many home buyers. You don't want to buy a house and realize you want to make a grand renovation, like taking down a wall.
Inspect the plumbing
Try every water feature in the house and see if they work properly. If not, there might be a problem with the plumbing. You can also call a professional to do a thorough inspection.
Inspect the amount of natural light
Walk into every room and check how much light it gets. This depends on the way it is positioned. For example, if a window is facing east or west, you will have a good part of the day where the sun will shine directly into the room. This will also cause the room to heat up faster.
Inspect the kitchen
Check the size of the kitchen and all the outlets it has or is capable of having later on.
Inspect the bathroom
Check the size and number of bathrooms that would be perfect for you and your family.
Inspect every switch
Try every light switch and every socket, if possible. Electrical wiring is the nervous system of a property and you have to make sure it works properly. You can also invite a professional electrician over to do a thorough inspection.
Inspect the ceiling height
Some basement and attic rooms have less than adequate ceiling heights. If someone in your household is tall, bring him or her along to the open house to make sure the height of all rooms is comfortable.
Book Fantastic Removals for a Quick Relocation
Enter your postcode to view our rates and availability in your area.
Safety Features
The safety features of a house are one of the things that usually shoot the price up. However, choosing a new home with more features that guard your safety is more than recommended.
Are there any security alarms?
With the many burglaries happening each year, you will need to have one of those. If there isn't any, you can always install one yourself, but why go through the trouble? Get a house that already has one. If such are not currently available, it may be a valid point to negotiate the price to your advantage.
Are there deadbolts?
Deadbolts are locks on doors and windows that are especially hard to pick, even by experienced burglars.
Is there any CCTV surveillance?
CCTV surveillance is important for the authorities to find and identify culprits. It's a valuable tool to deter enthusiastic burglars from your area as well.
Are there security guards?
If you're buying a mansion with a long driveway and security guard station at the entrance, this would be an additional layer of security and it's a good idea to check whether the guards have the proper experience.
Get to know them and see if they had the proper training. There are certain cases where the guards themselves have been robbed.
Are the windows shatter-resistant?
Shatter-resistant windows reinforce not only the safety of your home but the whole building's structural integrity. Definitely a must.
Any smoke detectors?
Smoke alarms or smoke detectors are the fine line between fire safety and a fatal end, not to mention serious property damage. Every home needs a mandatory smoke alarm in the kitchen, where most fire hazards occur, and for additional safety – in every sleeping room.
Is there an indoor sprinkler system?
The sprinkler system is an extra feature against residential fires and it can very often save lives. It's gaining popularity among homeowners in recent years, which is why it's a very valuable addition.
Image source: gpointstudio / shutterstock.com