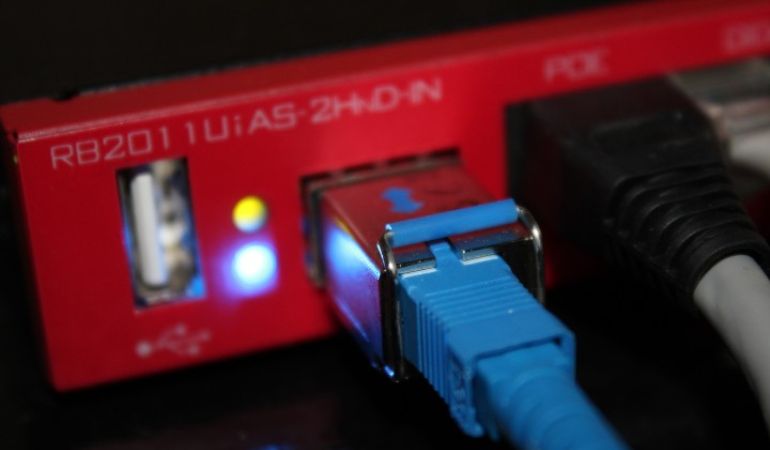 Written for fantastic-removals.co.uk By Lilli Hender
Moving home can be stressful: you have an incredible number of things to sort out and it can be easy to forget to plan ahead when you have your head in moving boxes. That said, it is vital to sort out your utilities before moving home. Broadband can be forgotten while you're sorting out gas or water but moving to a new home and not being able to connect to the internet is no laughing matter.
There are a few factors you will need to consider, such as: what broadband speeds you can expect in your new home; what happens when you cancel your current contract; what's available; and if you might incur a set-up fee. Lilli Hender, of Broadband Genie, sets the record straight and shares what you need to know when it comes to broadband and moving home.
Speed checker at the ready
You've no doubt checked out the area you'll be moving to in terms of local amenities and attractions but don't forget to check out the broadband speed you can expect. All you need is your new postcode to find this information out. There are a few availability checkers online, such as from Think Broadband or Broadband Genie's own fibre checker which will tell you what broadband speeds are available by entering the postcode at your intended home.
You will be told with the speed you can expect and, more often than not, a list of the broadband packages available. These are usually on a BT (or Openreach) line, or in a growing number of cases (around 75% of properties) Virgin Media. Even rarer are ultrafast providers such as Community Fibre and Hyperopic, which are mostly limited to London unfortunately. These fast, affordable providers are definitely worth considering, if available, however.
To cancel or not to cancel?
After you've checked the speeds available in your new home, compare them to the speeds you're getting on your current contract. If they are much faster in the new location, or even if you can simply get a better deal, you may want to cancel your current contract and switch to a new provider.
The ability to cancel without incurring a fee often depends on your contract status. If you are in contract, you can face fees into the hundreds. This is something you will need to check with your provider, either by speaking to an adviser online or on the phone, or visiting your online account with them.
If you are eligible to cancel your contract without a fee, you are ready to start looking at the best deals available to you in your new property. It almost pays to switch, one recent Which? survey found you could save more than £200.
It is worth remembering that if you're happy with your current contract, you will often be able to migrate with it to your new property.
Broadband on the move
If you are intending to stay with your current broadband provider, they will often not charge you for moving to a new property. Should there be a fee, it is often worth reminding your provider that you are a loyal customer who could have switched providers and it may be waived.
Some people choose to cancel their contract and pay the fees associated with this, but before doing this, consider that you may have set-up fees on top of this with your new provider. For example, if you switched to Virgin Media but the cabling has not yet been set up, there will be a fee associated with this.
Similarly, if your new property does not have a phone line installed, and you are likely to have to pay for this should you want an Openreach provider. Prices can range from £20-140. Just make sure you feel the cancellation fee and the set-up fee are worth it for the benefit of new broadband.
Often the best place to start when thinking about broadband needs in your new home is speaking to your existing provider, particularly if you have always been happy with the service you have received. In addition to your own research, they can advise you, let you know of the deals available for existing customers, and have to hand the cost of cancellation or set up, depending on your decision.