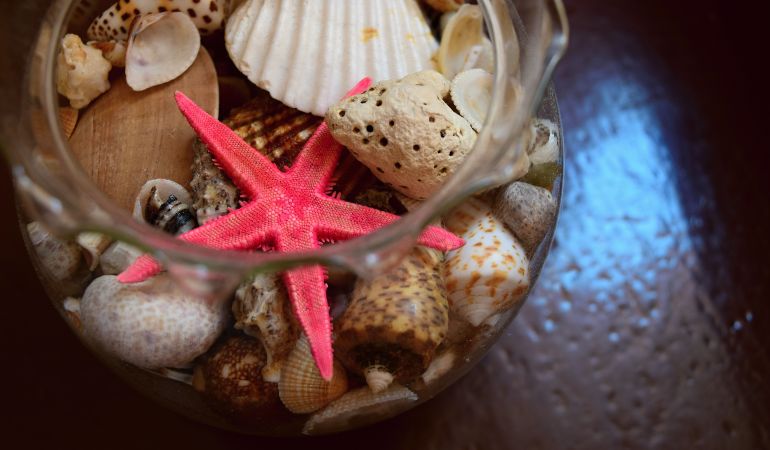 For generations, the allure of the coast has inspired many to seek out a better standard of living right next to the sea. This trend continues to this day, with many city dwellers desiring to exchange their metropolitan lifestyle for easy access to a beach, as well as to a slower, more relaxing pace of life.
Simply moving to a new area can be a complex and daunting process. So, it is understandable that the prospect of leaving the familiar in order to chase a dream lifestyle can be overwhelming. And, as with most things in life, it is often easier to make life-altering decisions when you have more information. With that in mind, join us as we delve into how to move to a beach town.
Reasons to move to a beach town
There is an untold number of reasons why people move to a beach town, but the most common and persuasive are:
We Can Help You Move House
Enter your postcode to view our rates and availability in your area.
Better health
As recently as a few decades ago, doctors would routinely prescribe rest and relaxation at coastal hotels or convalescent homes to alleviate the symptoms of fatigue, depression, obesity, and to aid recovery from illness. It was thought that the fresh sea air, the rhythmic sound of the waves, and the sunshine came together to holistically aid recovery.
Although such prescriptions are rare these days, the benefits of living next to the coast are still present. People who live near the coast are more likely to report that they feel better and have lower stress levels. While the beneficial effects of coastal living cannot be definitively proven, it would appear that extended exposure to the sun and sea can help improve health and happiness.
The beach
One of the biggest reasons to move to a beach town is having easy access to the beach at any time of the year. Living next to the coast allows you to spend your free time relaxing at the beach (if it's warm enough). You can also make new friends while taking up a new hobby or activity, such as beach volleyball, it's easier to get a tan when the beach is nearby, and you can finally take long romantic beach walks with your partner after a delicious seafood dinner.
Nature
Living next to the coast presents an amazing opportunity for nature lovers. Not only do you have the splendour of the ocean at your disposal, but you can also run into a wide variety of wildlife. The coast is home to several species of birds, sea life and if you're lucky, packs of seals.
Kids
The coast provides an excellent place to raise a family. Your children will have the benefit of growing up in an area with fresh air, sunshine, and an atmosphere that promotes physical exercise. Having easy access to the beach will also allow you to spend more quality time as a family without the distractions of modern technology and without having to spend an incredible amount of money on entrance fees.
How to move to a beach town
Moving to a beach town is very similar to moving to a small town or village and a lot of the same advice applies. However, there are a few key differences to take note of.

Get to know the locals. Whenever you move to a new area, it is always advisable to spend some time getting to know your new neighbours. This will help make the transition to your new lifestyle a little bit easier.
Explore the area. Getting to know what the area offers is a great way to start your new life at the coast. Many charities and the military own parts of beaches and use them for wildlife sanctuaries and training exercises. Knowing about these areas in advance can stop you from inadvertently getting into trouble.
Be prepared to find sand in everything. If you've ever visited the beach you know that you will be finding sand in your pockets, shoes, and home for weeks. Get ready, because when you live in a beach town, you will find sand everywhere regardless of how often and meticulously you clean.
Expect crowds of holidaymakers. During the summer months, hordes of people descend upon unsuspecting beach towns in search of some summer fun. You should expect your town to see a sudden surge in its population and should be ready to experience longer lines in the shop, crowded beaches, and more expensive parking. The upside of this is that you can earn an additional income during these months if you have a creative hobby, such as painting, and wish to sell your creations or if you have a good seasonal business idea.
Prepare for cold winters. Winter at the coast can be rough. With strong sea winds and frigid air, you will be tempted to go into a state similar to hibernation until the warmer weather returns. Before moving to the coast, make sure you own a good winter jacket to combat that cutting wind. Thermal underwear is always a welcome addition to help survive the winter as well.
Check also:
Things you learn when moving to a beach town
After having lived in a beach town for a while, you will start noticing some changes to your outlook on life. This is especially true when it comes to the way you view the different seasons.

Slowly relax. Most people will find that they have become more relaxed in their attitudes and daily lives due to the slower pace of life present at the coast. Slowing down allows you to truly appreciate your surroundings, your friends and family, and smaller things which can often go unnoticed in city life.
Feel the energy. As summer approaches, it is almost impossible not to feel the change in the energy of the town as everyone prepares for the tourist season. Shops, cafes, bars and restaurants start re-opening, exciting events are planned and advertised, local artists start rubbing their hands together in glee. It can be easy to get annoyed with the influx of tourists and, without a doubt, there will be some local residents who will make their annoyance known to all within earshot. But if you keep in mind that this is temporary and learn to enjoy (or ignore) the tourist season, your life at the coast will be much more enjoyable.
The post-tourist lull. It is understandable to think that beach towns turn into desolate landscapes devoid of life and happiness during the autumn and winter months, but it is when the tourists leave that the locals come out to play in force. After spending almost the entire summer making sure that the tourists enjoy their vacation, the local residents can finally relax at the beach and the remaining warm weather. Plus, you will no longer have to make reservations if you want to go out for dinner and you can be sure that you will be surrounded by familiar, friendly faces.
Book Fantastic Removals for a Quick Relocation
Enter your postcode to view our rates and availability in your area.
So, there we have it, your guide on how to move to a beach town and what to expect. If you can brave the crowds of tourists and harsh winters, the benefits of living next to the coast are yours for the taking. Don't worry about the never-ending amounts of sand appearing in everything you own. You'll get used to it, eventually.
And if you need help organizing your move, just give us a callback. Offering various services from house packing to assistance with small and long-distance removals, we will help with your relocation near to the sea.