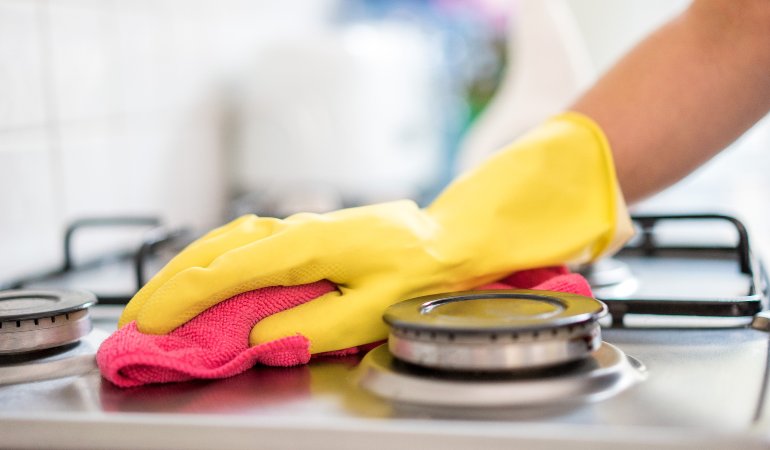 Moving out can be a very exciting period in your life. You might be starting a new job in a different suburb or city or you might have purchased your first home. All of these life changes can be stimulating and wonderful, but before you move out, you need to consider something important. The move out process itself. If you've been renting your property, you will want to ensure that you leave it in a spotless condition. This is not only necessary to get your security deposit back, but also to help you with a positive reference from your landlord further down the line. It can also help you with your credit score. This post is for you if:
You're in the process of moving out of your rented property
You want to get your security deposit back, or
You would like to leave the property in a spotless condition for the next tenant
Your move out cleaning checklist
Many of us dread cleaning altogether, let alone undertaking the big chore of cleaning our rented properties once we've loaded all our belongings in the moving van. However, in many cases, landlords will have an end of tenancy cleaning checklist for you to follow. In some instances, you can do this cleaning yourself, while in others, you may need to hire a professional company to take care of the cleaning for you. Ultimately though, you'll want to ensure that the property you're leaving is left in a spotless condition not only to fulfil the obligations in your rental contract but also to get your security deposit back.
Once you begin the cleaning, one pro tip is to start from top to bottom. This way, the dust that emerges from your fans, ceilings and windows will fall to the ground. This will save you on vacuuming and mopping the floors several times.

And now without further ado, here's your ultimate move out cleaning checklist:
Start big:
Make sure you pack all your furniture and belongings in boxes and remove them from the property to leave the place completely empty, just as you found it.
Move from the top down:
All light bulbs should be replaced (where necessary) and you should wipe down any fans and fan blades that hang from your ceiling. Also make sure to dust the ceiling, too. The dust will fall onto the floors, which will help you with your final vacuuming and mopping.
Focus on the walls:
Any decorative damage, such as holes caused by nails or picture hooks should be repaired before the end of lease cleaning starts in full swing.
Windows:
Give the windows a nice wash and don't forget to also wipe down the dust from the blinds (if any) as well as your window sills.
Cupboards:
Cupboards should first be emptied out and then all cupboard interiors and exteriors should be wiped down. This includes doors, drawers and handles.
Bathroom and tiles:
These may seem like the yuckiest parts to clean, but you need to clean them nonetheless. Focus on scrubbing the tiles, the grout and sealant, as well.
Kitchen:
Leave the kitchen spotless by cleaning and brushing behind all appliances and kitchen furniture. This is one of the most often used rooms in a house and dirt tends to accumulate there quite quickly.
Bedrooms and all other rooms:
You may need to have the carpets in your bedrooms cleaned. A simple vacuuming might not do the trick, so consider hiring a professional company to do this for you.
Floors:
Once all the above have been taken care of, it's time for the floors. Make sure you mop and vacuum them, and have your carpets steam cleaned professionally to get rid of any stains or odours.
Why you should hire a professional cleaning company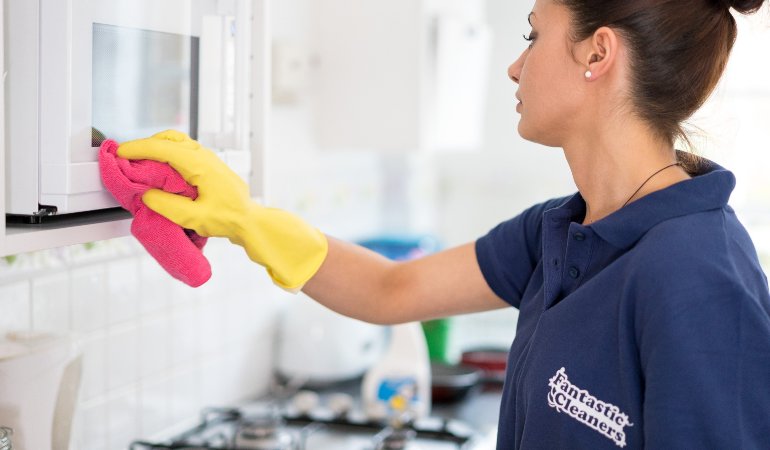 If, after reading the above-mentioned checklist, you don't feel up to the job, you can always look for end of tenancy cleaning services near you to get the job done professionally. This will not only save you time, but will also save you on money and the added effort of cleaning the rental property yourself.
So, why hire a professional cleaning company?
You'll get thorough and comprehensive results
The right tools and equipment will be matched to your property for an effective clean
You'll save on time and money
A professional cleaning company should offer you a cleaning guarantee
All appliances will be cleaned as part of the service
What's more is that most contracts include a professional end of lease cleaning requirement, whereas others may include a mandatory disinfection and general fumigation against pests, if animals lived on the property.
Move out cleaning services don't have to be a hassle and they can spare you a lot of troubles down the road. In addition, move out cleaning costs don't need to cost an arm and a leg. You can find an affordable service that takes care of all your needs.
If you've just started packing your belongings and are wondering where to from here, you don't need to worry! You can either follow the above-mentioned cleaning checklist or hire a professional cleaning service to take care of all your and your landlord's cleaning needs and requirements. In the end, hiring professionals to take care of the cleaning will save you time, money and hassles. Also, the chances of getting your security deposit after a professional clean are much higher. In addition, your professional cleaning services company should offer you a satisfaction guarantee and offer to re-clean the property if the previous clean was not up to your landlord's standards.
Takeaways
Moving out can be a breeze! You can start the next new chapter in your life smoothly and hassle-free. Especially if you hire a professional cleaning company to take care of your end of tenancy cleaning needs. If you're about to move out of your rental property, remember these tips:
Always start cleaning from top to bottom
You may need to have your carpets deep cleaned and for this you might consider hiring a professional company
A professional cleaning company can offer you a satisfaction guarantee on the service offered for you end of lease cleaning
Hiring professionals will save you on time, money and efforts down the line
By opting for a professional cleaning service, you're more likely to get your security deposit back.