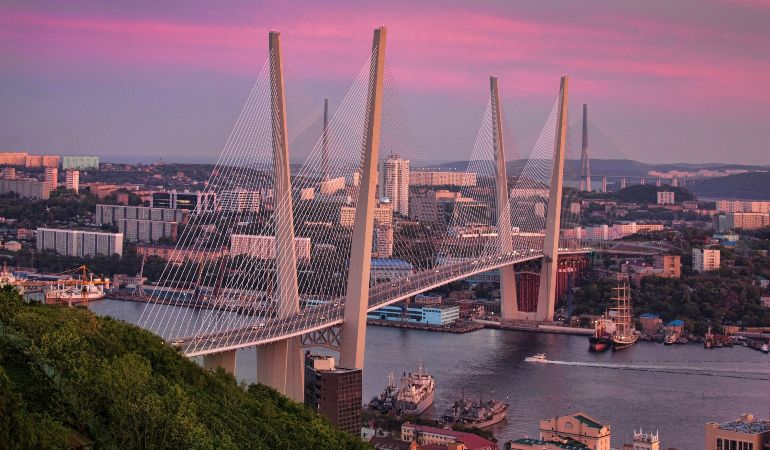 Russia is known for its great culture, world-class museums, and is home to some of the world's most charming cities. Life for expats in Russia is generally comfortable, with groceries and utility bills remaining relatively inexpensive even in major cities such as Moscow. Outside of the major metropolitan areas, prices are even cheaper, with lower bills for food and transportation.
Considering making your new home in Russia? Read on to find out just where to live.
Best cities to live in Russia
Most expats move to Russia to take up senior management positions. They prefer the cities so they can benefit from higher salaries, and career packages there often come with accommodation, insurance and other comforts. So what cities are the most preferred destinations? Here are the five top contenders:
Moscow
Moscow is one of Russia's most ancient cities. If you love culture and history, you'll be spoiled for choice with the abundance of world-famous sites to visit, such as the Kremlin and the Kolomenskoe museum where the unique Russian style is original and exceptional.
Moscow is also a city that never sleeps – you'll be able to buy or order any service 24/7, and the city boasts excellent travel connections and a low cost of living. Moving to Moscow from the UK provides opportunities for career advancements and high salaries.
Over the last few years, many city areas have been turned into beautiful nature spots with Moscow parks offering areas for walking, playing sports, or even board games. You can watch a movie, go to a concert, or enjoy relaxing with friends at the cafes and restaurants in the diverse Moscow green areas.
St Petersburg
St Petersburg is a Russian port city on the Baltic Sea. It's known as the cultural centre of Russia with venues such as the State Russian Museum showcasing Russin art and the Mariinsky Theatre hosting ballet and opera. Its four central districts are only an hour away from every attraction.
If you choose to move from the UK and live in St Petersburg, you'll be able to enjoy an alternative culture on the shore of the Gulf of Finland in the Vasileostrovsky district which includes a skate park, artist and fashion studios, and weekend food markets and festivals that go late into the night.
St Petersburg, according to city rankings, is a good place to live with high ratings in housing, cost of living and safety. Housing is also more affordable as salaries tend to be lower than in Moscow.
Vladivostock
Vladivostok is located on the border of Russia and East Asia and has many opportunities for hiking and watersports if you're looking for a new home near to plenty of outdoor activities. It offers a truly unique experience where western and eastern cultures meet, with a historic charm and beautiful natural surroundings.
Commercial fishing and ship engineering are its primary industries, alongside energy and food production. It's also the leading centre of education and science with dozens of institutions of higher education being located here. For students interested in the Far East and its development potential Vladistock is an excellent choice.
The cost of living for expats is low and health care facilities are generally good with household accommodation being plentiful and reasonable.
Irkutsk
This important city in Eastern Siberia is the administrative, economic, scientific and cultural centre of the region. As an expat moving from the UK you may find work in accountancy, architecture, dentistry, or engineering to name just a few job opportunities.
Irkutsk is also known for its beautifully preserved wooden architecture, with a wealth of museums and theatres and an active youth culture. The city is served by the Irkutsk International Airport and the Trans-Siberian Highway and Railway.
Lake Baikal, less than 200 miles away, is the largest freshwater lake by volume and the deepest lake in the world, Famous for its crystal clear waters and unique wildlife the only freshwater seal in the world is found here.
Kazan
Kazan is one of the oldest and most beautiful cities in the Republic of Tatarstan. It's also one of the largest industrial and financial centres of Russia with the main industries being mechanical engineering, chemical, and food. Factors that determined Kazan as a Top-10 city include developed infrastructure, a good ecological environment, and convenient transport links.
The cost of living for an expat moving from the UK to live in Kazan is very low in comparison to other places in the world. With its rich nature of picturesque parks, forests, rivers, and lakes, the thousand-year-old historic city combines perfectly with modernity. This makes Kazan one of the best cities for life in Russia.
Moving to Russia?
Let Fantastic Removals handle the international relocation for you!
Contact Us
Other honourable mentions
There are other cities in Russia that are more rural and don't have the same job opportunities, but these areas are often developing and well worth considering moving to whilst accommodation prices are still low. In fact, 5 out of 10 of Europe's fastest-growing cities are in Russia!
Take a closer look at:
Balashikha
This suburb of Moscow is one large residential area with new areas being actively built there and more people relocating from worldwide locations. Apartments are cheaper and there's a metro station linking it directly to the capital. Job opportunities include developing, manufacturing operations, and sales representation.
Tyumen
More than 816,000 people live in this Siberian city and this figure is constantly growing. A large number of oil and gas companies have headquarters and offices here so work is plentiful. Tyumen has repeatedly been ranked as one of the most comfortable cities to live in Russia, taking into account incomes, expenses, the quality of the urban environment and the climate.
Sochi
Sochi is one of the most popular cities in Russia for expats to move to from the UK. it's one of the hottest cities in the county with warm winters and is a haven for millions of domestic tourists every year. Employment opportunities in tourism, IT, and oil are bountiful, but not particularly well paid.
Cities and places you should avoid
As in any country, there are places which visiting may be dangerous. Look at five locations in Russia that you should stay away from!
Kyzyl
Known as Russia's most dangerous city with violent crimes and murders of 35 killings per 100,000 residents.
North Caucasus and Crimea
The UK Foreign and Commonwealth Office advises against travelling to these areas due to political unrest and expats not being welcome.
Karabash
With mountains poisoned by copper smelting, toxic sludge, and black ranges of slag dumps this is a requiem to ecology to bypass.
Norilsk
his area was used for the production of heavy metals and its legacy is black snow and sulphur smelling air. It's now an environmental hazard.
Acidic Lake
Situated in the crater of the volcano Maly Semyachik this deadly dangerous bright-turquoise coloured lake was formed by a powerful underground explosion. As a result, the water has an abundance of sulphur, fluoride, chloride, and sulphate acids. Swimming in the lake is not advised!
Takeaways
The expat community in many cities is close-knit giving you the opportunity to make friends quickly and easily.
There are many different types of accommodation with several international compounds available for expats providing sports facilities and other social activities.
The Russian government has made it easier to work legally as an expat without any bureaucratic obstacles if you have a job offer.
The work-life balance is favourable as there's lots of vacation time and a more relaxed atmosphere as Russian colleagues are friendly and team members.
Health care is of a high standard and many private medical centres have well-trained English speaking doctors.
Public transport systems are clean, safe, efficient, and fast. Choose to take the metro, bus, trolleybus, or tram options. It's very easy to get around without a car.
Russia is the number one county to start a career according to recent news reports!