London is one of the most expensive cities in Europe which makes it really hard for its residents to acquire a property of their own. This stimulates the property rental business to a very high degree. Finding a suitable property according to the seeker's needs is a real challenge in the UK but in London, it's a lot harder.
The average cost of renting a place for living in London is about £1,400 which is much more expensive than in other UK cities.
Some areas in London are known for their expensive rentals and are, therefore, avoided by the majority of the population. London areas with cheap rentals are much more popular and preferred by the citizens of the cosmopolitan city.
In this post, you will see the lowest prices for rentals in each part of London. Check out how much it will cost you on average to rent a different type of properties such as studio flats, 1,2 and 3-bedroom flats and more.
Cheapest areas to rent in East London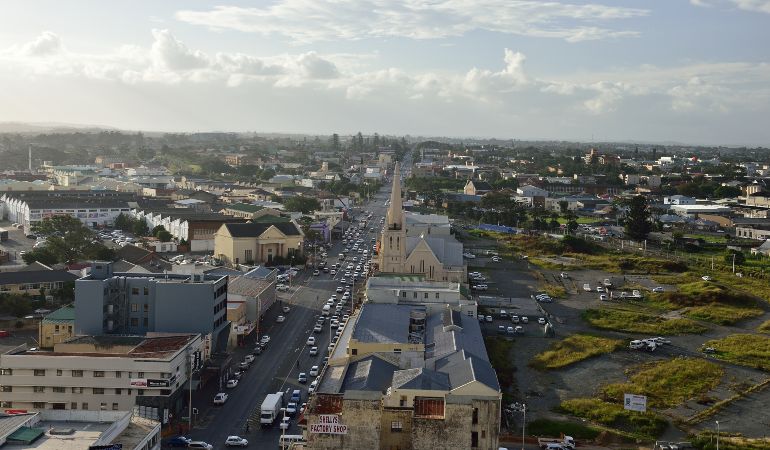 House shares are always cheaper to rent. Paying for a single bed in a shared room is the most adequate solution for anyone who's looking for a bed in London. Hiring a whole property comes at a very different price that is a lot higher, especially in the central parts of London.
These are the cheapest areas to rent in East London per size of the property, according to the current state of the local real estate market.
1-bedroom properties in East London
| Area | Avg. Price | Size | Address | More information |
| --- | --- | --- | --- | --- |
| Dagenham | £375pcm | 1 bedroom (house share to rent) | Linkway, Dagenham, RM8 | Close to local bus routes; Easy access to the city |
| Walthamstow | £400pcm | 1 bedroom (house share to rent) | Salisbury Road, Walthamstow | Beautiful and newly refurbished double room; Very spacious, clean and furnished |
| Canning Town | £446pcm (£103pw) | 1 bedroom (house share to rent) | Lawrence Street, London, E16 | Canning Town DLR is a five minute walk away; This property would suit a single professional |
| Goodmayes | £480pcm | 1 bedroom (house share to rent) | Talbot Gardens; Goodmayes, IG3 | Inclusive of all Bills & Internet |
| Walthamstow | £500pcm | 1 bedroom (house share to rent) | Queenswood Avenue, London, E17 | Built in wardrobes; Room is fully set up to move into |
2-bedroom rentals in East London
| Area | Avg. Price | Size | Address | More information |
| --- | --- | --- | --- | --- |
| Upton Park | £510pcm | 2 bedroom (flat share to rent) | Upton Park, London, E7 | Near to Stratford and all shopping facilities and restaurants |
| Canning Town | £799 | 2 bedroom (flat share to rent) | Rathbone Street, London, E16 | Situated in an excellent location, 90 seconds walk away from Canning Town Jubilee tube Station/DLR station |
| Cromwell Lodge | £900 | 2 bedroom (retirement property to rent) | Longbridge Road, Barking, IG11 | Built in wardrobes, a single bedroom, large living room leading on to fitted kitchen |
| Canary Wharf | £954 | 2 bedroom (flat share to rent) | Peninsula Court, London, E14 | Great location, right next to Crossharbour DLR station |
3-bedroom rentals in East London
| Area | Avg. Price | Size | Address | More information |
| --- | --- | --- | --- | --- |
| Cranbrook Road, Ilford | £400pcm | 3 bedroom (house share to rent) | Cranbrook Road, Ilford, Essex, IG6 | Set in beautiful gardens; Plenty of off-street gated parking |
| Hulse Avenue, Barking | £600pcm | 3 bedroom (house share to rent) | Hulse Avenue, Barking, IG11 | Newly furnished and decorated |
| Brookdale Road, Catford | £675pcm | 3 bedroom (house share to rent) | Brookdale RdCatford, London, UK, SE6 | Delightful double room in a 3 bedroom |
Cheapest areas to rent in West London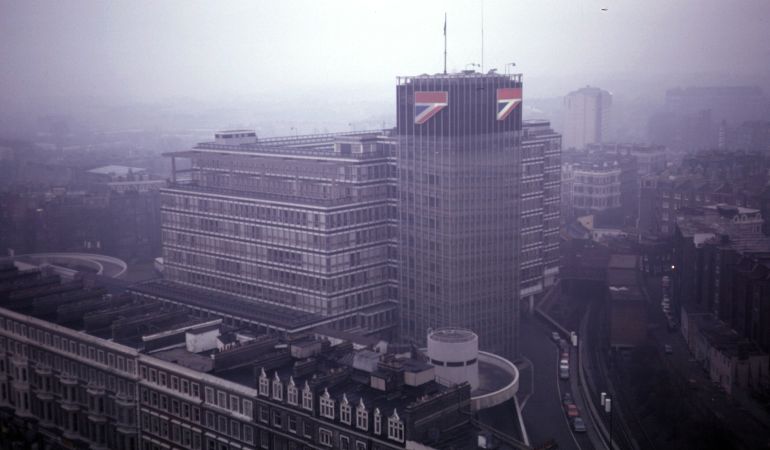 1-bedroom properties in West London
| Area | Avg. Price | Size | Address | More information |
| --- | --- | --- | --- | --- |
| Avalon Road, West Ealing | £475pcm | 1-bedroom flat share to rent | Avalon Road, West Ealing, W13,London | All Bills Inclusive, Internet, Available Immediately |
| Connaught Road, West Ealing | £560pcm | 1 bedroom (house share to rent) | Connaught Road, West Ealing, W13, London | Walking Distance & Excellent Transport Links into Ealing Broadway; All Bills Inclusive |
| Huxley Gardens, Ealing | £565pcm | 1 bedroom (house share to rent) | Huxley Gardens, Park Royal, NW10 | Shared facilities with just 1 other person |
| St Peters Terrace, Fulham | £540pcm (135£pw) | 1 bedroom flat to rent, (shared housing) | St Peters Terrace, Fulham | The property is tastefully decorated and fully furnished |
2-bedroom rentals in West London
| Area | Avg. Price | Size | Address | More information |
| --- | --- | --- | --- | --- |
| Dalgarno Way, North Kensington | £650pcm | 2 bedroom (flat share to rent) | Dalgarno Way, North, Kensington,W10, London | Fully furnished, central heated and in good condition; |
| West Kensington Court | £850pcm | 2 bedroom (flat share to rent) | West Kensington Court, W14, London | 1 min walk from west kensington tube station |
| Apollo House, Croydon, London | £920pcm (£230pw) | 2 bedroom (flat share to rent) | Apollo House, London, SW10 | – |
| Park Royal tube (Piccadilly Line), Ealing | £1200pcm | 2 bedroom flat to rent | Ealing, London, W5 | Newly refurbished, bright flat in North Ealing adjacent to Park Royal tube |
3-bedroom rented properties in West London
| Area | Avg. Price | Size | Address | More information |
| --- | --- | --- | --- | --- |
| Fulham Road, Hammersmith and Fulham | £900pcm | 3 bedroom (flat share to rent) | Flat A-b, London, SW6 | Fully furnished with a fully equipped kitchen; The landlady lives in the property |
| Cavendish Avenue, St John's Wood | £1500pcm | 3 bedroom maisonette to rent | Cavendish Avenue, St John's Wood, London, W13 | Situated in this peaceful tree-lined residential road moments from the award-winning Pitshanger Village |
| Green Lane, Hanwell | £1547pcm (£357pw) | 3 bedroom house to rent | Green Lane, Hanwell, Ealing, W7, London | A three-bedroom first floor flat with private entrance |
| Little Ealing Lane, Ealing | £1550pcm | 3 bedroom flat to rent | Little Ealing Lane, Ealing, London W5 | Gas CH; Private garden close to Pic Line 100m from Little Ealing School |
| Sutherland Avenue, Ealing | £1600pcm | 3 bedroom apartment to rent | Sutherland Avenue, Ealing, W13 | Fully fitted kitchen with dishwasher, three double bedrooms, bathroom and separatel |
| Kenmure Mansions, Pitshanger Lane, Ealing | £1650pcm | 3 bedroom flat to rent | Kenmure Mansions, Pitshanger Lane, Ealing, London, W5 | – |
Cheapest areas to rent in North London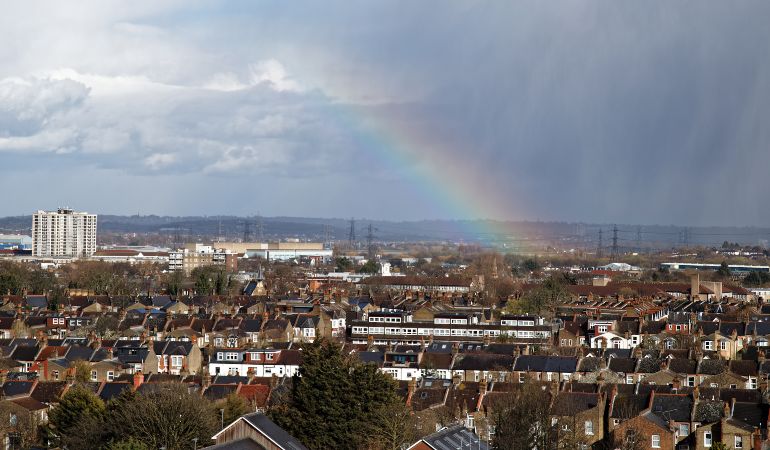 1-bedroom rentals in North London
| Area | Avg. Price | Size | Address | More information |
| --- | --- | --- | --- | --- |
| Bramley Road, Notting Dale | £400pcm | 1 bedroom flat share to rent | Bramley road, London, N14 | Comes furnished and has use of a shared kitchen and bathroom |
| Fox Lane, Palmers Green | £450pcm | 1 bedroom flat share to rent | Fox Lane, Palmers Green, N13, London | Benefits include access to communal garden fully fitted kitchen and modern bathroom suite |
| Leigh Hunt Drive, Southgate | £500pcm | 1 bedroom (house share to rent) | Leigh Hunt Drive, London, N14 | A large communal kitchen with multiple appliances and allocated cupboard spaces is available for tenants |
2-bedroom rentals in North London
| Area | Avg. Price | Size | Address | More information |
| --- | --- | --- | --- | --- |
| Balfour Grove | £550pcm | 2 bedroom maisonette to rent | Balfour Grove, Whetstone, London | Local shops are within a short walk |
| Harrow Road | £790pcm | 2 bedroom (flat share to rent) | Harrow Road, London, NW10, London | Fantastic bright interior living space; Communal gardens |
| Falmer Road | £1000pcm | 2 bedroom flat to rent | Falmer Road, Enfield, EN1, London | Within close proximity to Enfield Town station |
| Chase Side | £1050pcm | 2 bedroom flat to rent | Chase Side,Enfield,EN2, London | – |
| Gordon Hill | £1095pcm | 2 bedroom flat to rent | Gordon Hill, Enfield, EN2, London | The property has a large living room & a large lobby |
3-bedroom rentals in North London
| Area | Avg. Price | Size | Address | More information |
| --- | --- | --- | --- | --- |
| Golders Green, Pennine Drive | £615pcm | 3 bedroom (flat share to rent) | Pennine Drive, Golders Green, NW2, London | Wood Flooring; Shared kitchen |
| Cosmopolitan Court | £650pcm | 3 bedroom (flat share to rent) | Cosmopolitan Court, Enfield, EN1, London | The room is furnished with a double bed and wardrobe |
| Watling Avenue, Burnt Oak | £1100pcm | 3 bedroom flat to rent | Watling Avenue, Burnt Oak, Middlesex, HA8, London | Newly redecorated, new laminate wood floors, and benefits from double glazing, gas fired central heating |
| Windmill Hill | £1250pcm | 3 bedroom apartment to rent | Windmill Hill, Enfield, EN2 7AE, London | Option of 2 or 3 bed, price may vary |
| Gilda Court, Hendon | £1278pcm | 3 bedroom apartment to rent | Gilda Court, Hendon, London, NW7, London | Located Near transport and shops |
| Bycullah Road, Enfield | £1300pcm | 3 bedroom flat to rent | Bycullah Road, London, EN2, London | – |
| Northumberland Park, Tottenham | £1350pcm | 3 bedroom apartment to rent | Northumberland Park, N17, London | Between Northumberland Park train station and White Hart Lane train station |
Cheapest areas to rent in South London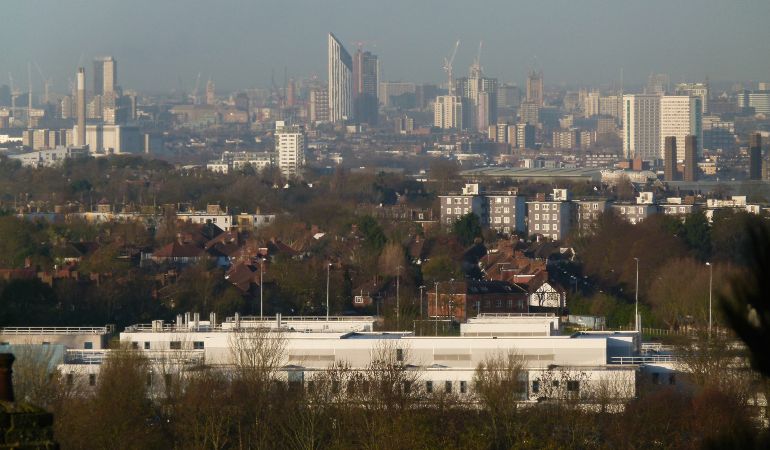 1-bedroom rentals in South London
| Area | Avg. Price | Size | Address | More information |
| --- | --- | --- | --- | --- |
| Leamington Avenue Bromley | £400pcm | 1 bedroom (house share to rent) | Leamington Avenue Bromley BR, London | – |
| Dingwall Road, Carshalton | £420pcm | 1 bedroom (house share to rent) | Dingwall Road, Carshalton, SM5, London | Minimum tenancy is 1 months; Maximum number of tenants is 1 |
| Wendover Way | £425pcm | 1 bedroom (house share to rent) | Wendover Way Welling DA16 | Shared use of the lounge, kitchen and bathroom |
| Headcorn Road | £450pcm | 1 bedroom (house share to rent) | Headcorn Road, Tottenham, London, CR7, London | This property comes with a rent free period of one week |
| Ross Road | £459pcm | 1 bedroom (house share to rent) | Ross Road, Maidenhead, Berkshire, SL6 | A good size double room available in a quiet, bright and spacious hous |
| Sutton | £465pcm | 1 bedroom (house share to rent) | Lenham Road, Benhill Avenue SM1,Sutton, Surrey | Within a short walk to Sutton station and the local buzz of the Sutton High Street |
| Wellington Close | £550pcm | 1 bedroom flat to rent (studio) | Wellington Close, Walton-on-Thames, UK, London, SE14 | Showers and bathrooms are communal and there are plenty available for use |
| Carshalton Road | £650pcm | 1 bedroom property to rent | 2 Carshalton Road, Sutton, London | Close to local amenities and Sutton main line station; making it ideal for a single professional |
2-bedroom rentals in South London
| Area | Avg. Price | Size | Address | More information |
| --- | --- | --- | --- | --- |
| Long Lane, Bexleyheath | £550pcm | 2 bedroom (flat share to rent) | Long Lane, Bexleyheath, DA7, London | 2 bedroom flat in a busy road in Bexleyheath |
| Oakhouse Road, Bexleyheath | £600pcm | 2 bedroom (house share to rent) | Oakhouse Road, Bexleyheath , DA6, London | Fully furnished room with new bed, wardrobe, and chest of drawers |
| Benhill Wood Road, Sutton | £650pcm | 2 bedroom (house share to rent) | Benhill Wood Road, Sutton SM1, London | The bright & spacious room is part furnished and offered on a short term basis |
| Meredith Mews, Brockley | £700pcm | 2 bedroom (house share to rent) | Meredith Mews, Brockley, London, SE4 | Access to a communal garden; 10 min walk from Brockley and Crofton Park station |
| Putney, London | £775pcm | 2 bedroom (flat share to rent) | Putney, London, SW15 | Property comes furnished; Minimum tenancy is 3 Months |
| Crewdson Road, Oval | £825pcm | 2 bedroom (flat share to rent) | Crewdson Road, Oval, Kennington London, SW9 | Fully furnished with enormous 'Pax' wardrobe |
| Stafford Road, Wallington | £895pcm | 2 bedroom flat to rent | Stafford Road, Wallington, Surrey, CR0 | Spacious landing, gas central heating and double glazing |
3-bedroom rentals in South London
| Area | Avg. Price | Size | Address | More information |
| --- | --- | --- | --- | --- |
| Mulholland Close, Mitcham | £450pcm | 3 bedroom flat to rent | Mulholland Close, Mitcham, Surrey, CR4, London | Plenty of shops and amenities Both Morden Park and Mitcham Common are close by |
| North Street, Carshalton | £475pcm | 3 bedroom (house share to rent) | North Street, Carshalton, Surrey, SM5, London | Shared bathroom and kitchen facilities |
| Highcombe Close, Eltham | £550pcm | 3 bedroom (house share to rent) | Highcombe Close, Eltham, South East London, SE9 | A spacious double and single rooms with a comfortable layout |
| Belgrave Walk, Merton | £600pcm | 3 bedroom (house share to rent) | Belgrave Walk, London, CR4 | Property is directly opposite Belgrave Walk tram station |
| St. Peters Street, South Croydon | £675pcm | 3 bedroom (house share to rent) | St. Peters Street, South Croydon, CR2 | Spacious and recently refurbished |
| Tooting, Wandsworth | £700pcm | 3 bedroom (house share to rent) | Tooting, Wandsworth, SW17 | Located a short walk from Tooting Bec Underground Station |
| Elmhurst Road, Tottenham | £750pcm | 3 bedroom (house share to rent) | Elmhurst Rd, Tottenham, London | Airy three bedroom semi-detached house has easy access to Mottingham and Grove Park stations |
Cheapest areas to rent in Central London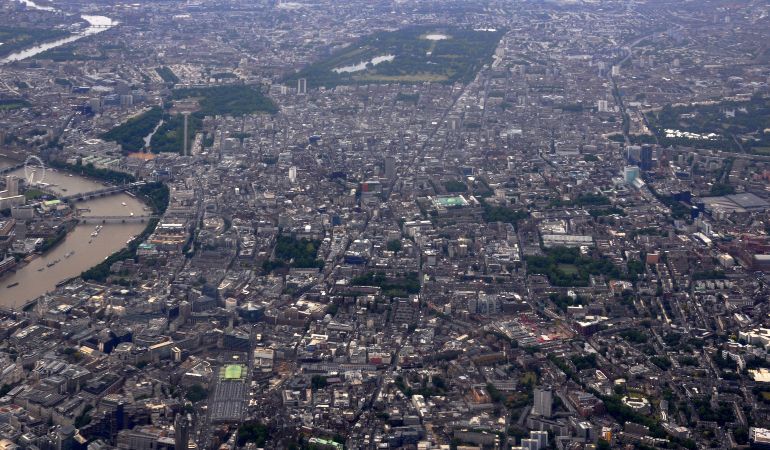 1-bedroom rentals in Central London
| Area | Avg. Price | Size | Address | More information |
| --- | --- | --- | --- | --- |
| Merchant street, Mile end | 600pcm (150pw) | 1 bedroom (flat share to rent) | Merchant street, Mile end, London, E3 | 3 Minutes walk to Bow road station |
| Aldgate High Street | £1100pcm | 1 bedroom (flat share to rent) | Aldgate High Street, London, EC3N | – |
| Guilford Street, Russel Square | £1100pcm (£275pw) | 1 bedroom (flat share to rent) | Guilford Street, Russel Square, WC1N | Shared Bathroom and Kitchen will be among three individuals |
| Tidal Basin Rd | £1213pcm (£280pw) | 1 bedroom (flat share to rent) | Tidal Basin Rd, Royal Docks, Newham, London E16 | – |
2-bedroom properties in Central London
| Area | Avg. Price | Size | Address | More information |
| --- | --- | --- | --- | --- |
| Westminster | £950pcm | 2 bedroom (flat share to rent) | Westminster, London, SW1P | Almost the size of a studio; sharing a kitchen with two other tenants |
| Ingestre Court, London | £1300pcm | 2 bedroom flat share to rent | Ingestre Court, Soho, London, W1F | Combined bedroom with private lounge for rent |
| Goodge Street, Fitzrovia | £1415pcm | 2 bedroom flat to rent | Goodge Street, Fitzrovia, W1T, London | Separate fitted kitchen and family bathroom with shower over bath |
| Old Castle Street, London | £1690pcm (£390pw) | 2 bedroom apartment to rent | Old Castle Street, Spitalfields, London, E1 | – |
| Tachbrook Street, Pimlico | £1712pcm | 2 bedroom flat to rent | Tachbrook Street, Pimlico, London, SW1V | Pimlico Underground is also nearby offering easy transport links into and around the city |
3-bedroom rentals in Central London
| Area | Avg. Price | Size | Address | More information |
| --- | --- | --- | --- | --- |
| Parliament Square | £910pcm | 3 bedroom (flat share to rent) | Westminster 10 Min Walk To Tube Station, London, SW1P | Property is offered furnished |
| Riverfleet | £2000pcm | 3 bedroom flat to rent | Riverfleet, Kings Cross,N1C, London | Fully fitted kitchen, fully tiled bathroom and a balcony |
| Whitecross Street, Islington | £2300pcm | 3 bedroom flat to rent | Whitecross Street, London, EC1Y | Property is offered furnished. Viewing highly recommended |
| Petticoat Square, Spitalfields | £2400pcm | 3 bedroom maisonette to rent | Petticoat Square, Spitalfields, London, E1 | Just 3 minutes walk from Liverpool Street Station |

The information, provided by Fantastic Removals about the rented properties in each London area was taken from the following property websites in the UK:
Check also:

What are the Best Places to Live in London

Take Our Quiz to Find Out which London Borough is Right for You