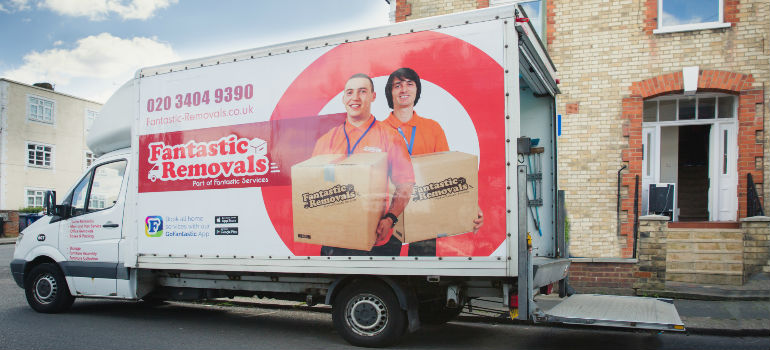 If you are looking to move to London or are already living there, but want to change neighbourhoods, you've come to the right place.
London has many faces and it provides a lot of different opportunities, depending on your individual needs. Are you a young artist looking for a livelier and more inspiring environment? Or you are in search of the best places to live in London with good schools so you can move with your family there? Don't worry, we've got you covered!
In order to make your moving house experience less stressful and more enjoyable, we have gathered all the information you can possibly need and compressed it into this handy guide. Without further ado, here are the best places to live in London.
The best places to live in London in your 20s
So, you've decided to move out of your parents' house, but don't have a clue where you should get a flat? Here are the best places to live in London for you, young professionals, out there:
Brixton
Brixton is located within the London Borough of Lambeth and has a reputation of being a safe, multicultural and down-to-earth place. It has a wide range of social venues, suitable for different tastes – restaurants, artsy cafés and a lot of vintage shops. Transportation wise, Brixton is very well developed – with just a hop on the tube, you are in the city centre in no time. Of course, if you don't fancy running around in the city all the time, there are great open-space options nearby like the Brockwell Park, Ruskin Park, and Loughborough Park.
Another positive thing that makes Brixton one of the best places to live in South London is that the property prices, both for sale and rent, are a bit cheaper than in other parts of the capital.
Camden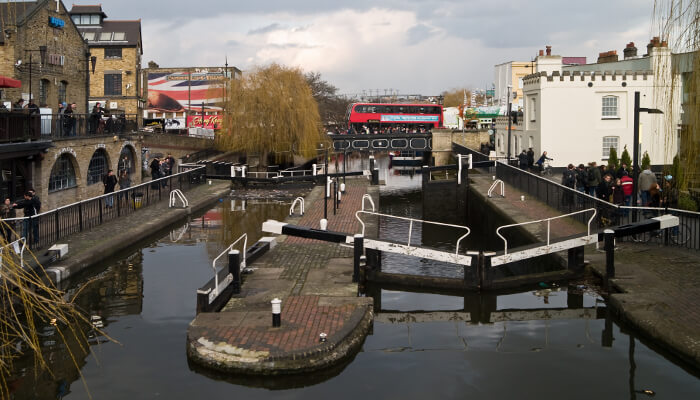 Located in the northwest part of London, Camden has always been one of the most popular areas in the capital. Thanks to the affordable property rates, clockwork transportation solutions and the never-ending social events, Camden is the number one pick for many young people, who are looking to move.
Speaking of transport, this part of London has excellent tube links to the town and regularly scheduled buses. Another cool perk about the area is the famous Camden Market. From goth to steampunk, there you can find all kinds of clothes and accessories. Basically, Camden is one of the best places to live in London for students.
Shoreditch
If you are concerned about transportation in Shoreditch, don't worry, you can get fast enough to the centre by tube.
Shoreditch is a desirable living location for many young people and that's why rental prices are on the rise. On the other hand, this can be a great opportunity for an investment that can make you a good amount of money in the future.
Angel
One of the best places to live in North London is definitely Angel. This area is the perfect blend of modern and traditional architecture. Also, you can find a variety of cool bars, restaurants and stores. Despite the fact that Angel is close to the City, it isn't swallowed by tourism, like other parts of London are. Going to the city centre is really easy, thanks to the superb transport options you can use, which are conveniently available in the area.
The downside is that living in this part of town is hard on the budget, due to the fact that properties have been in high demand lately.
Maida Vale
No matter that Maida Vale is positioned close to the centre of the city, it still gives out leafy suburb vibes. Similarly to some of the locations we've listed, this part of London wasn't very popular amongst tenants and potential homebuyers in the past. Well, this isn't the case anymore. Maida Vale is right next to trendy Little Venice, exactly where Regent's and Grand Union canals meet. So, overall, this area is becoming increasingly attractive for its value-for-money relocation options.
Clapham
Clapham is one of the most popular areas among young people, who have just started their professional journey. This part of the capital has both amazing places for relaxation, like the famous Clapham Common and a vast array of shops, restaurants, bookstores, and cafés. If you want to go to the city centre, you'll get there only in a few minutes with the excellent transport links from Clapham Junction. Also, if you are looking to travel outside of London, the underground train system can practically transport you to any part of the UK.
Check out some of the cheapest areas to rent in London.
The best places to live in London for families
Looking for the ideal place to raise your children? Here are the best places to live in London for young families:
Sutton
Sutton is one of the most budget-friendly and desirable parts of London. This is all thanks to the low crime rates, many parks and big green spaces. Travelling to the central part of the capital only takes about 30 minutes. If you are interested in the schools in this area, Sutton has a lot to offer – there are plenty of good grammar and primary schools in this part of town.
Richmond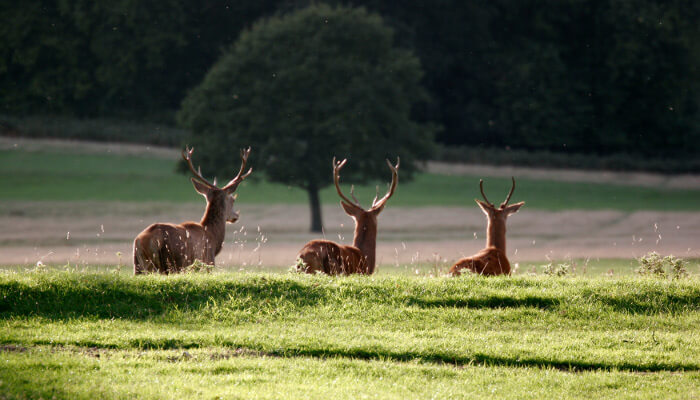 Are you looking for a safe environment to raise your children? Look no further, located right next to the River Thames, Richmond is one of the safest parts of London. There is a wide range of venues that you can visit, family-friendly restaurants and of course, the amazing Richmond Park, which consists of 2,0360 acres of greenery. It gets even better because the park is the home to deer herds, which your young ones will just love. Transport in Richmond is also well-developed. You can go to the city centre by train or tube. In terms of schooling, they are plenty of private schools in the area for your children.
Sabrina Bertazzo

Writer at Spot a Home
Richmond upon Thames in South West London is without a doubt one of the most beautiful and safest areas in London. Right on the riverside in the South West of the city, Londoners and tourists alike flock here on sunny days to enjoy the riverside, the dear-filled park, the local street life and the pubs. With one of the lowest crime rate in London, it's also one of the best places if you are moving to London with your children.
Notting Hill
Popular, historically and culturally rich, yet not quite budget-friendly, Notting Hill is the dream home for many families. Your children can't ever get bored there and that's thanks to the plenty of educative attractions you can visit with them, like the Natural History Museum, Victoria and Albert Museum and the amazing Science Museum. Also, there are many parks in the area – Kensington Park, Holland and the perfect for Sunday family time and picnics – Hyde Park.
Notting Hill has an extremely low crime rate and a good range of school options for your kids, making this area really one of the best places to live in West London.
Crystal Palace
Crystal Palace is located on a hill with an amazing view over London. This part of the UK's capital basically has the best of both worlds – it has a green feel to it thanks to the park, yet it offers a wide range of gastropubs, vintage shops and cafés. The ideal place to live in is the 'Crystal Palace Triangle' between Westow Street, Church Road and Westow Hill. The house prices and rentals are on the affordable side, compared to other popular residential areas in London.
You can find plenty of good state primary schools in this part of the capital. However, one of the few downsides of this area is that getting to the city centre can be only done by bus or train, as there is no tube station in Crystal Palace.
Stoke Newington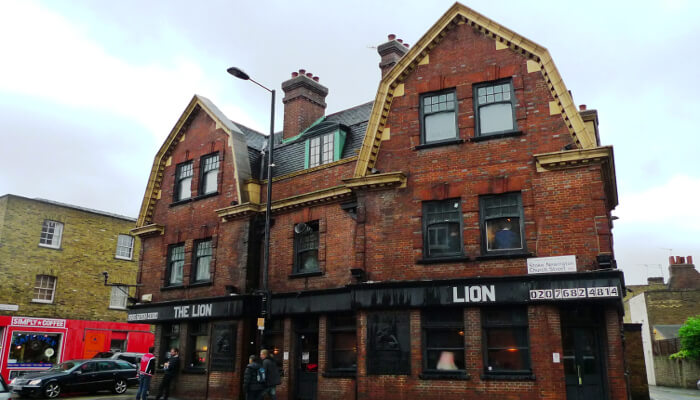 Stoke Newington, or like locals like to call it – Stokey has a close-knit community atmosphere. This part of town has a busy high street with a lot of cool little cafés and restaurants, which are mostly located on Church Street. Stokey is also positioned near one of the coolest areas in east London so you can benefit from both those east and west vibes. If you like munching on fresh local produce, you can find a charming farmers' market, open every Saturday morning on the main high street of Stoke Newington.
This area is also very diverse and culturally rich in terms of community. Many of the locals come from a Turkish, Asian, Jewish and Caribbean background, which gives the area a unique and vibrant flair. Due to the fact that this part of London is more family-oriented, there aren't many bars, so nightlife is on the quiet side.
Transportation wise, there aren't any tube stations located in Stokey. However, you can get to central London by train or bus.
Since recently, the area has become really popular and as a result, house prices have slightly gone up and so have rentals.
Consider hiring a storage facility
For families relocating to another city, booking a long-term storage service is one of the handiest solutions to store your belongings until you settle in. When you're done with all the renovations in the new property, you can ask the removals company to deliver your items back to your home at a house removals price that is competitive.
The best places to live in London with good schools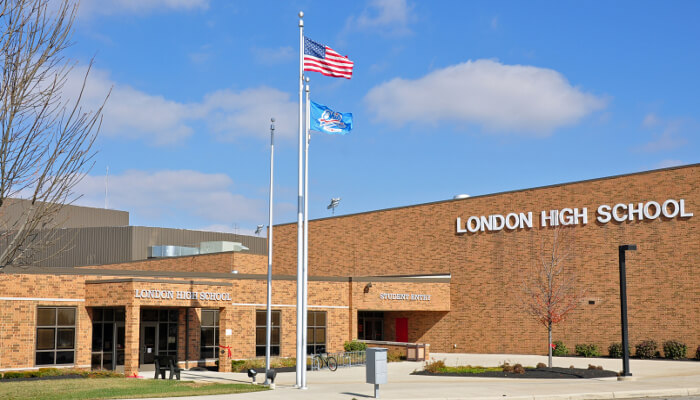 Providing your children with a good education is on top of every responsible adult's priority list. Below we have listed only the best places to live in London with good schools:
Areas with some of the best state schools in London
Barnes

Barnes Primary School is a place that has a lot to offer to your youngsters. The teachers in there have extremely high academic expectations for their students, while still managing to create a happy and supportive environment. Another cool perk is that this primary has a house system – imagine Harry Potter and you'll get the picture.

Dulwich

Dulwich is the home of the Dulwich Hamlet Junior School, founded in 1897. The school takes a modern approach to education with ICT 'teacher walls' and a Mac Suite. Also, the kids have the opportunity to use two playgrounds and an AstroTurfed court, which are located just outside of the building.

City of London

Sir John Cass's Foundation Primary School is not just the best, but the only primary school in Square mile. The institution is oversubscribed and admits pupils from the age of 4 to the 6th year. Sir John Cass focuses on music, the arts and sport.

Camden Town

If you are looking for a state school with a liberal vibe and no uniforms, Primrose Hill Primary, Camden Town is the place. The school's building is in an amazing Victorian style and is located near the canal. Children, there have the chance to use a recording studio and a radio station.

Oxfordshire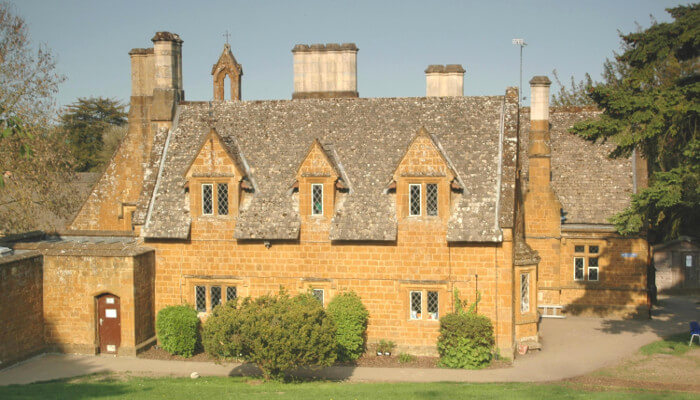 Great Tew Primary is a popular school located in Oxfordshire, which has a curious Hansel and Gretel feel to it. Overall, the primary is small, but it has a cosy family atmosphere. Near the school is located the popular Sweetpeas café, where the kids studying in Grew Tew go to drink hot chocolate.
Places in London with some of the best private schools available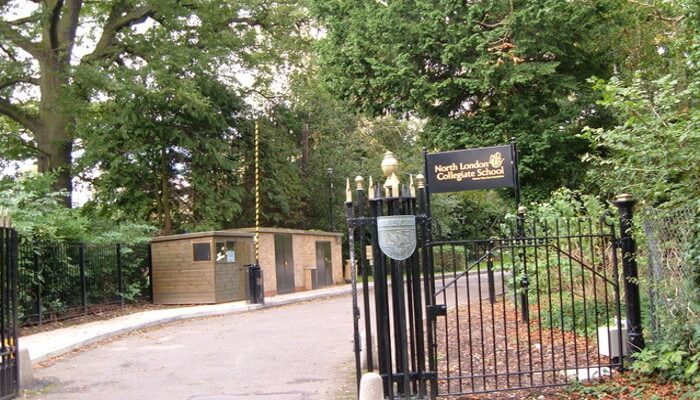 One of the best private schools in London is located in Edgware and is called North London Collegiate School. It has a wide range of extracurricular activity opportunities, which makes it a desirable option for many parents. Spaces are limited and entry is highly competitive.
Westminster

You can find in Westminster the well-known Westminster School – a private school founded by Benedictine monks from Westminster Abbey in 1179. This school is not only one of the best in London but in the whole country. Students there show remarkable results in terms of grades.

Barnes

If you are looking for a private school with a lot of history and tradition, St Paul's School, Barnes may be the perfect option for you and your youngsters. It was found in 1509 with the idea to give a proper education to boys from all over the world, no matter of their race and social status. This school was able to save that mindset to this day, which makes it the number one choice for many families.

High Wycombe

Another good example of a private school that puts tradition on top of its priority list is Wycombe Abbey School. This school is one of the most popular girls' boarding schools in the world and one of priciest – the term cost is around 12,000 pounds.

Guildford

A quality school with a focus on girls' education is Guildford High School. It has an interesting and progressive view in terms of teaching, which has proven to be very effective. This school offers its pupils an indoor swimming pool, gym, sports hall, fitness suite and a social activity area.
Most and least expensive areas in London
Now that we've covered the basics about the most desirable residential areas in the capital, it's time to talk money. Closely tracking your budget is important but paying extra attention to your budget when moving home is a must.
Moving costs are a minor concern compared to the costs of living you'll have in the new area. We highly advise you to consider your relocation very carefully, especially the financial part.
Some people have lady luck on their side and aren't that concerned with the financial side of things, while others are on the hunt for the best affordable places to live in London. For the convenience of both groups, below we have listed the 5 most and least expensive areas in London:
The top 5 most expensive London areas
Kensington

Much like in the Monopoly game, Kensington is one of the most expensive areas in London. This part of the capital is home to the richest of the rich only – Lakshmi Mittal, Leonard Blavatnik and Madonna all have properties in Kensington. The average price in this area is 1,193 pounds per square foot. You can find many homes there with vintage car galleries, huge underground swimming pools, private cinemas and magazine worthy gardens. The highest house price on the market is 30 million pounds. Sounds fairly cheap, right?

Chelsea

Chelsea is famous for being the home of many artists and musicians like the Beatles, the Rolling Stones, even to Kylie Minogue and is definitely one of the best places to live in central London. John Fredriksen, a member of Norway's wealthiest society, also lives there. You can see celebrities like Vivienne Westwood, Piers Morgan and Gwyneth Paltrow strolling around this neighbourhood quite often. Property prices in Chelsea start at 1,3 million pounds and the most expensive houses there can reach up to 25 million.

Knightsbridge

One of the benefits that make Knightsbridge such a desirable (and hard-on-the-wallet) area to live in is the great public transport. The underground train station is really close to the UK's most expensive place to live in – Hyde Park. This private property has its own swimming pool, a wine cellar, a spa facility, a cinema and even a golf simulator with a valet service. While on the topic of fancy and expensive, this part of the capital is a home to Heineken heiress Charlene De Carvalho, who is one of London's wealthiest citizens. The average real estate price in Knightsbridge is 1.3 million pounds and the more luxurious properties reach 35 million.

West Brompton

What makes West Brompton such a pricey area is the fact that this part of the capital is a borough of both Kensington and Chelsea. There you can find historical landmarks like the Troubadour Café, in which Bob Dylan performed his first concert. Also, let's not forget the fact that the famous Chelsea Football Club is within walking distance. The "cheapest" properties there start at 1 million pounds and the pricier ones can get to 6 million.

Notting Hill

As we mentioned earlier in the article, Notting Hill is one of the best places to live in London for families, but it's on the really expensive side. An interesting fact is that the thing that has made this part of the capital so desirable, is the good press around the famous movie "Notting Hill", which starred actors, Hugh Grant and Julia Roberts. This area is the home of many celebrities, such as the daughter of the famous Beatle – Stella McCartney. The average property price in Notting Hill is 1.1 million pounds and more costly homes reach a market price of 13.5 million pounds.
The top 5 least expensive London areas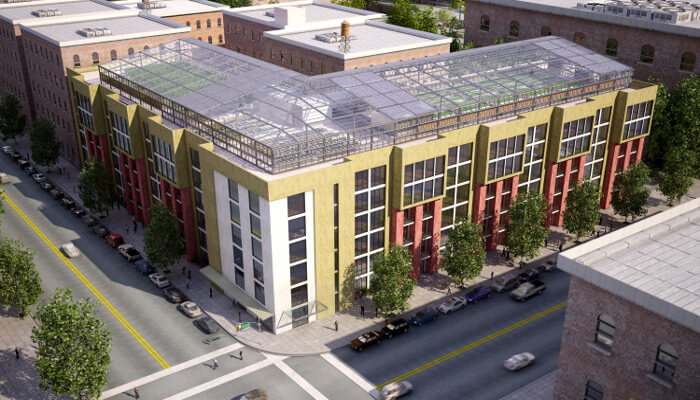 Bexley

This borough is probably the cheapest one in London. The average price for a house rental in Bexley is 1,000 pounds a month, which makes this area roughly 3 times cheaper than other parts of the capital. If you want to invest in a home there, the property prices start at 200,000 pounds. Bexley is located in the South East and it'll take you around 45 minutes to go to central London, which makes this area perfect for anyone that has a job in the city. All of these factors make this area one of the best places to live in East London.

Havering

If you are looking for a cheap place in the outskirts of London, Havering might be ideal for you. You can rent a whole house for only 1,080 pounds a month or you can buy one for around 250,000 pounds. The travel time to the city is about 30-35 minutes.

Bromley

A quite interesting fact about Bromley is that the loved musician David Bowie spent a big part of his childhood there. This area offers a quick jump to the city – only 15 minutes. Also, because of its warm and homely atmosphere, Bromley has been named as one of the happiest places to live in London. There are many good schools in this part of the capital and a good number of independent shops. So, if you are looking to rent in Bromley, the average price for a house is 1,270 pounds a month and if you want to buy one – 340,000 pounds.

Croydon

Croydon may not be as close to central London like other areas on the list, but it has well-developed transportation options that can get you to the city in only 15 minutes. This part of the capital has an awesome shopping centre and is the birthplace of an impressive number of digital start-ups, which makes it an ideal environment for young and trendy people. When it comes to price rates, the average rent cost is around 1,300 pounds a month and you can get a flat there for 280,000 pounds, which makes it one of the best places to live in southwest London.

Redbridge

Redbridge beats all other listed parts of the capital in terms of proximity to the city, which puts it high on the list of the best affordable places to live in London. Of course, there is a downside to that – living in this area is a bit more expensive. Renting a property in Redbridge can cost 1,300 pounds a month and if you want to own a property in this part of the city, you have to make an investment of 300, 000 pounds.
More frequently asked questions
As one of the most reputable removal companies in London, we often receive questions from customers. Most of our customers who're changing address want to know specific information about the area they're planning to move to. Of course, we always aim at providing them with accurate and updated data. Here's some of the information we share most often with our UK customers.
Which UK city has the most universities?
London is the winner here. The UK capital has the largest concentration of universities and higher education institutions in the whole world – 40 institutions and that's without taking into account the foreign ones with London branches. Also, the student population is close to half a million.
What are the friendliest and happiest places to live in the UK?
York

With property prices starting at only £180,000, amazing period architecture, a beautiful flowing river and of course – the iconic Minster, no wonder that York is one of the happiest places to live in the UK. Little by little, this city is turning into its own mini metropolis, with a lot of small trendy cafés, restaurants, nifty bookstores, innovative technologies and cool media firms. Overall, York has a distinctly modern vibe and attracts millions of people each year.

Royal Leamington Spa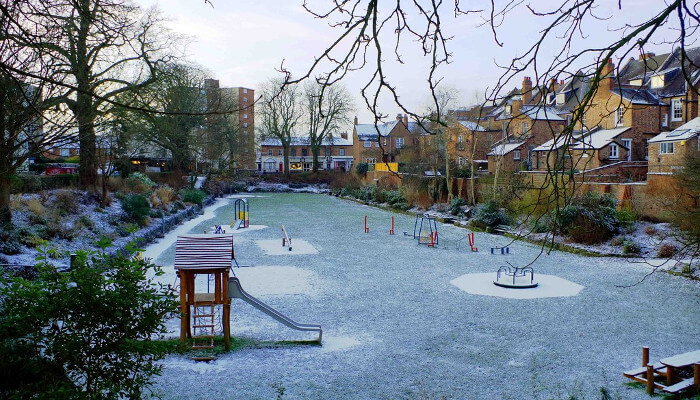 This Warwickshire town is voted one of the happiest and friendliest places to live in the UK. This is no surprise to anybody because Royal Leamington Spa has amazing riverside walk views, the beautiful Jephson Gardens, a wide range of quality restaurants, pubs and let's not forget about the architecture – those grand, white, square townhouses that just demand your attention.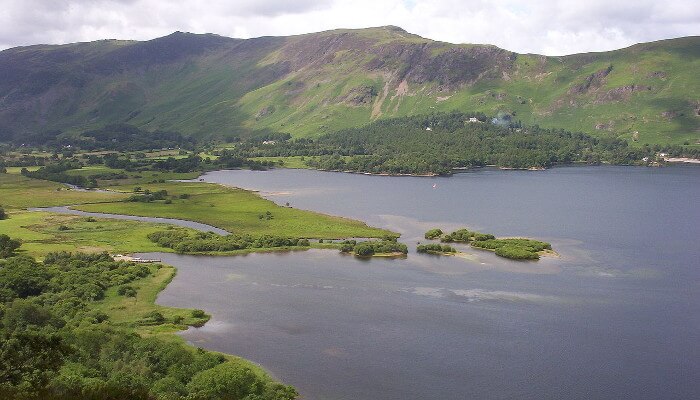 Not only is this town known for having extremely friendly and happy people there, but it is also named as one of the dog-friendliest places in the country. Located in the gorgeous Lake District, Keswick boasts breathtaking nature spots and plenty of cultural sites. The town also has a lot of shops, restaurants, museums and offers the cool opportunity to take a refreshing boat trip around Lake Derwentwater. Keswick has become one of the big centres for tourism around the northern lakes and the people living there are famous for their warm and welcoming character.
Leigh-on-Sea

Located on the east coast of England, this seaside town is famous for its annual festivals such as the Leigh Regatta, The Leigh Folk Festival and The Leigh Art Trail.

Melrose

The large selection of shops, good local schools and amenities have won Melrose the title of one of the happiest places to live in the UK. The town has a truly amazing feel to it, thanks to the medieval ruins and landmarks located in and around it. Melrose also has many green spaces that are just perfect for picnics, as well as a number of great cycling routes. Overall, this town has a calm and peaceful vibe to it.

Henley-on-Thames

Henley has gained a lot of popularity, due to the fact that people tend to do a lot of charity work there. The folk there are warm-hearted and the many dog-friendly restaurants and pubs are there to prove it. This part of the UK tends to be especially pretty during the summer months, with its many types of blooming flowers. Also, being located on the river Thames, Henley offers many fun water activities, themed festivals and events, such as the annual Henley Royal Regatta.

Poole

This town is located on the south coast of England and it has one of the most beautiful beaches that the UK has to offer. Poole gets a lot of visitors in the summer months, who engage in many water sports activities, like swimming and surfing. And let's be honest, who wouldn't love an amazing dish made with local fresh fish?

Norwich

Norwich is most famous for its friendly and outgoing residents. Don't be surprised if someone just greets you, while you are strolling down the street or if the girl from your local vintage bookshop knows your name. The town is the perfect blend between the buzz of a big city and the calm of the countryside. Having been the second biggest town in the UK, after London, for more than 700 years, Norwich has an astonishing history and legacy.

Helmsley

The spectacular North York Moors Natural park, open-air swimming pool, great food culture and a beautiful castle are just some of the ingredients to the secret recipe that makes Helmsley a town, which puts a smile on every local resident's face. The town has extremely low levels of crime and a well-developed art scene.

Shaftesbury

In addition to being the home of Hovis Hill, the site of one of the most famous Hovis bread commercials, Shaftesbury is one of the friendliest towns in the UK. Having a rural community feel to it, 93 per cent of Shaftesbury residents feel like they live in an area where neighbours look out for one another.

Shaftesbury is full of gorgeous countryside spots, which provide the local community with plenty of opportunities for hiking and walking.
Which UK city has the best nightlife?
Overall, the UK has a pretty awesome nightlife scene, but some cities just have a bit more options than others. Here are the top 3 cities with the best nightlife in the UK for all of you, party animals, out there:
Glasgow

Glasgow offers a wide range of options for clubbing that are located really close to one another. The city has a specific 'tough nut' reputation, but in reality, it's one of the friendliest in the UK. Glasgow has a cool and trendy vibe and many venues, like Hillhead Bookclub, carry that atmosphere, as well. If you want a lively night out, Sauchiehall or Bath St are popular places you can visit.

Edinburgh

Another party city you have to visit is Scotland's capital – Edinburgh. There is a bit of everything for anybody, who wants to have a fun time. Go to the Old Town to meet people from other countries or take a stroll down to Cowgate to have a drink in one of the taverns.

Liverpool

Liverpool is a popular nightlife destination, thanks to the help of a specific band – The Beatles. From former factories, converted into nightclubs, like Krazyhouse to the almighty Cavern Club – the birthplace of the famous Beatles, Liverpool definitely deserves its 'Cultural Capital of Europe" title that it got back in 2008.
Which UK city has the highest crime rate?
In terms of overall crime rates, the leading cities in this category are West Yorkshire, Cleveland, Greater Manchester, MET (London) and South Yorkshire. The ratio in West Yorkshire is quite scandalous – 88.6 crimes per 1,000 people living there in 2016. North Wales "wins" first place for the highest rate of sex offences with a 41% spike, followed by Cleveland, Greater Manchester and South Yorkshire. The chances of becoming a victim of a robbery are the highest in London and those for burglary, vehicle theft and pickpocketing, again, are in West Yorkshire. Cleveland takes the medal for criminal damage and arson.
Which UK city has the highest road rage rate?
A study, done by the Accident Advice Helpline, shows that 65% of drivers in Leeds suffer anger on the road. West Yorkshire is following right behind with 7 in 10 drivers who admit to aggressive verbal behaviour. Other areas that tend to have higher road rage rates are Liverpool, Glasgow, Birmingham, Cardiff, London, Leicester and Bristol.
Which UK city has the most homeless?
London is the city with the most homeless people in England. With an estimated 7,500 people sleeping on the streets every year, it's no wonder why. A big number of those people are located in Newham, East London, while the others are in Haringey, north London and in Westminster. Unfortunately, one in 25 people in Newham is classed as homeless. Other towns in the UK that have high homeless rates are:
Luton
Harlow
Brighton and Hove
Broxbourne
What are the top safest places to live in the UK?
Don't rush into moving out as quickly as possible. Take your time to consider carefully where exactly you want to keep living a relaxed and balanced life. Do not think too much about how long it takes to move out, instead, focus on moving house properly based on your own lifestyle and expectations. Here we have listed the top places to live in the UK with the lowest rates of crime, burglary, robbery and even flooding:
Birmingham

Crime cases per population of 100,000 in this area are only 87 and there is a 0% risk for your property to get flooded.

Belfast

The crime-per-population statistics here are 518 cases per 100,000 people and again – 0% risk of flooding.

Derby

In Derby, you get only 222 crime cases per 100,000 people and only a 1% chance of flooding.

Plymouth

Plymouth is also a very safe town with 229 crime cases and no chance of water damage from flooding.

Manchester

For the most parts, Manchester is a safe place to live in with 141 crime cases per 100,000 people.

Newcastle upon Tyne

Crime rates in Newcastle upon Tyne are also on the lower side with 476 cases and 1% chance of flooding.

Sunderland

This part of the UK is also considered amongst the safest with 489 cases of crime per 100,000 people and 0% floods.

Edinburgh

Crime rates in this area are really low with 75 cases and there is only 1% chance for damage from flooding.

Bristol

The crime-per-person statistic in Bristol is only 214 cases per 100,000 people and close to nonexistent chances of flooding.

Leeds

No matter the fact that Leeds has angrier drivers, this town is the safest one in the UK with only 22 crime cases per 100,000 and 1% of floodings occurring.
Which are the most air-polluted cities in the UK?
Nobody likes cities with a big cloud of dust above them. Here are the most air-polluted cities in the UK with more than 10 micrograms (μg) of fine particles per cubic metre:
Scunthorpe: 15μg
Gibraltar: 14μg
Manchester: 13μg
Swansea: 13μg
Gillingham: 13μg
Carlisle: 12μg
Chepstow: 12μg
Leeds: 12μg
Leicester: 12μg
Liverpool: 12μg
Which UK city has the most trees?
If you fancy towns with more green fields and fresh air, here are the top 10 parts in the country with the highest percentage of green spaces:
Edinburgh – 49.2%
Glasgow – 32%
Bristol – 29%
Birmingham – 24.6%
Greater London – 23%
Sheffield – 22.1%
Leeds – 21.7%
Manchester – 20,4%
Bradford – 18.4%
Liverpool – 16.4%
Which UK city is the most ethnically diverse?
There is no surprise that London is the most ethnically diverse city in the UK – out of all the regions, the capital has the smallest percentage of White British people – only 44,9%. The other half of the population is either born outside of the UK (37%) or outside of Europe (24,5%).
The more significant ethnic communities that you can see in London are Arabs, Bangladeshis, Chinese (which are considered the largest Asian group in the area), Germans, Greeks, Indians, Irish, Jamaicans, Japanese, Koreans, Pakistanis, Nigerian, Thais and Turkish.
Take Our Quiz to Find Out which London Borough is Right for You.
Check also: