Whether it's your love for the coos, the green highlands or the Scottish accent, there are many reasons to consider moving to Scotland.
Regardless of the distance, home relocation is never an easy task. And although Scotland is part of the UK, many of our customers have questions not only about their move, but also their new life in Scotland.
In order to answer some of the most common concerns, we, at Fantastic Removals, created this guide so you can see if Scotland is a good fit for you and your family. Our complete guide includes information from work permits and cost of living to healthcare, education and buying a property.
Living in Scotland
Despite the many similarities with life in England, there are some very striking differences. Depending on the reason for your move and the lifestyle you want, some of them might be just right up your alley. Other characteristics of Scottish life are not so pleasant, but as they say – it's better to be safe than sorry.
Things to Know Before Moving to Scotland
Weather: You don't have to be a scientist to know that the farther up north you go the colder it is. Carrying an umbrella, a raincoat or a sunscreen will become second nature, because of the frequent weather changes. You can wake up to a beautiful sunny day, experience severe winds during lunch and get drenched in the rain by the time you come home from work. Having been accustomed to the moody weather, Scots have plenty of phrases to describe even the strangest of Scottish weather phenomena.
Travel: Compared to England, travel is cheaper in Scotland. This includes not only destinations within the country, but also outside, provided you find the right travel agent. Moreover, full-time volunteers (up to the age of 25), and individuals between 16 and 18 enjoy ⅓ off the price for bus and rail fares. Those who are over 60-years-old can travel by bus for free. If you decide to settle on one of the Scottish islands, then each year you can enjoy two free return journeys to the mainland with a ferry.
Internet: If you want to be away from social media and return back to nature, choosing to live in the most remote parts of Scotland will be one of the best choices you can do. However, if you prefer to be online 24/7, then you may need to settle near a major city and have a good data plan as there aren't many Wi-Fi hotspots.
Midges: These will probably be your number one enemy. What are midges? These are tiny flying insects, whose bite can be very painful and itchy. That's why you should never go out without insect repellent during midge weather. There is even a forecast to let you know which areas are affected by the swarms of midges.
Living in Scotland vs England
One of the main concerns we often address is being an English person in Scotland. Centuries of rivalry has left a deep impression on both the English and the Scots.
Generally speaking, it's true that there are certain groups of people, who, to this day, are not fond of the English. But the good news is that these groups do not represent the majority of the Scottish people. What's more, certain places, such as Edinburgh and Aberdeen, have become big international melting pots.
Best Places to Live in Scotland

There are no doubt many beautiful places in Scotland, where you can settle and start your new life. However, our top picks for this chart will definitely have to be the main rivals: Edinburgh and Glasgow.
Moving to Edinburgh
Home to the University of Edinburgh, the city offers everything – from quiet places to read and bask in the sun, plenty of sports and recreational facilities, to more vibrant areas, where you can get to know the nightlife and enjoy nice food with a few drinks. The Marchmont, New Town and Bruntsfield areas are all in close proximity to parks, schools, national museums and galleries, as well as hospitals and public transport stations. Edinburgh is also the host of the month-long Edinburgh International Festival.
Moving to Glasgow
Making new friends in Glasgow wouldn't be difficult at all because the city's schools and universities attract many international and EU students. If you want to meet interesting people, then Glasgow's Hillhead and Shawlands are ideal for you! The University of Glasgow is at the heart of Hillhead and Shawlands is not far from the city centre.
For those who prefer to be surrounded by nature or love spending time outdoors, Bearsden, a town northwest of Glasgow, is the perfect place to start your new life.

Call Professional International Movers
Enter your postcode to view our rates and availability in your area.
What are Scottish People Like
Every nation has its own stereotypes, but regardless of what you may have heard about the Scots, they are very friendly and always happy to chat and share a drink. Just remember whisky is always drunk neat. If you decide you want to drink other types of hard liquor, the only acceptable mixer is Irn Bru. Don't know what this is? It is the (second) national drink of Scotland: a fizzy, orange soft drink, which tastes like bubblegum. At the end of the night, you can dull the effect of the alcohol with a deep-fried pizza or cheese and gravy-laden chips.
No wonder, Scotland is full of fables, myths and legends of strong men and women. But if you still think Scotland is not magical enough, then look no further than its national animal, the unicorn, or the Loch Ness Monster!
Scotland Immigration
Before you move, you need to check if you need to apply for a work visa and what rules and restrictions might apply to you:
Work Visa for Scotland
There are different types of work visa hence the combination of documents you may need to provide varies. However, if you have to apply for the General Tier 2 Work Visa, all you need to prepare are the following documents:
A valid certificate of job sponsorship;
Evidence of an appropriate salary for the type of job;
English language certificate with a level of at least B1;
Bank statement proving that you can support yourself when you arrive in the UK;
Travel history for the last 5 years, as well as evidence that you are eligible to travel;
Tuberculosis test results, if you're from a listed country;
Criminal record certificate from any country, where you've resided in for more than a year in the last 10 years. This applies, if your work requires contact with vulnerable individuals.
There are two ways you can apply: by submitting your documents at a UK embassy or online. You can find out more information about the application process here.
Working in Scotland as an EEA National
EEA and Swiss nationals enjoy less restriction in terms of employment. However, in order to work, claim benefits or apply for a student loan, you will need to acquire a National Insurance Number (NIN). To be eligible for a NIN, you must be in the UK and have the right to either work or study in the UK. Keep in mind that some of these requirements might change following Brexit. If you already have a NIN number and wish to continue living in the UK after 30 June 2021, you need to apply for an EU Settlement.
Read further information on what to do post-Brexit here.
Moving to Scotland from England on Benefits
It is possible to move to Scotland on benefits, provided you are a UK citizen. The Scottish benefits system shares many similarities with the English one because they are both managed by the UK Government. So in terms of tax credits, unemployment and maternity benefits, as well as the state pension, you will have the same entitlements as in England.
If you're not sure if you're eligible for other types of allowances, you can check the following free and anonymous benefits calculators. You will need to provide accurate information about:
current benefits and pensions you receive
council tax bill
Income details for you and your partner
savings
expenditures (mortgage, rent, bills, childcare payments and any other regular payments)
There are certain cases, in which these calculators will not provide exact information. If you're:
under 18
a student
a prisoner
living outside the UK
not a British or Irish citizen
on strike
a permanent resident in a care home or a nursing home
In addition, you can also claim housing benefits for up to a month, if you are required to pay rent prior to your relocation. To do this, you need to prove that:
you are eligible
you aren't currently a beneficiary of a housing benefit
you can't move into your new flat due to certain conditions
Waiting for the installation of disability adaptations or a social fund instalment connected to your move (provided you have a child under 5) are acceptable reasons for not being able to relocate immediately. Other prerequisites include: qualifying for a disability; being a pensioner or over 60-years-old; etc.
Cost of Moving to Scotland
There is no definite answer to this question because each house removals job is different. So, the international removals price is unique for each particular move.
Home relocation can be an overwhelming task, especially when it comes to large families. Some of the things to take into consideration are the distance, the volume of your possessions and any other additional tasks we perform on your behalf.
Moving to the Scottish isles would be costlier than relocating to the mainland, simply because there are supplementary ferry taxes that need to be taken into account.

We Can Help You Move Out of England
Enter your postcode to view our rates and availability in your area.
Cost of Living in Scotland
Moving to Scotland may actually save you more money than you think. The cost of living in London is 47% more expensive compared to Edinburgh. In general, housing and transportation prices are cheaper in Scotland. You can find the breakdown in the table below:
Accommodation
 
London
Edinburgh
Monthly rent for 900 ft2
accommodation
£2,557
(*furnished – expensive area)
£1,290
(*furnished – expensive area)
Monthly rent for 900 ft2
accommodation
£1,821
*(furnished – normal area)
£877
*(furnished – normal area)
Monthly rent for 480 ft2
studio
£1,794
(*furnished – expensive area)
£923
(*furnished – expensive area)
Monthly rent for 480 ft2
studio
£1,311
(*furnished – normal area)
£621
(*furnished – normal area)
Utilities (heating, electricity, gas, etc.)
1 month for 2 people
– 900 ft2 flat
£151
£150
1 month for 2 people
– 480 ft2 flat
£136
£74
Other Services
Internet – 8 Mbps
for 1 month
£24
£22
Prepaid mobile tariff
for 1 min.
£0.14
(*no discounts or plans)
£0.09
(*no discounts or plans)
Gym membership
for 1 month
£65
(*in the business district)
£40
(*in the business district)
Transportation
1/4 gallon of gas
£1.32
£1.28
Public transport
for a monthly ticket
£141
£54
Taxi trip – basic tariff
for 5 miles
£18
(*on a business day)
£18
(*on a business day)
Food
Basic lunch menu
business district
£10
(*including a drink)
£10
(*including a drink)
Basic dinner out for 2
in а neighborhood pub
£32
£35
Combo meal
in a fast-food restaurant
£6
(*Big Mac Meal or similar)
£5.42
(*Big Mac Meal or similar)
3-course dinner for 2
at an Italian restaurant
£64
(*in the expat area)
£50
(*in the expat area)
Boneless chicken breast
for 1 lb.
£3.94
£3.72
Whole fat milk
for 2.2 lb
£0.93
£0.83
12 large eggs
£2.85
£5.24
16 oz. of local cheese
£4.66
£5.70
Bread for 2 people
£1.09
£1.05
2 lb. of potatoes
£0.85
£0.81
16 oz. of domestic beer
£1.87
£1.96
Entertainment
2 cinema tickets
£24
£20
2 theatre tickets
£152
(*best available seats)
£83
(*best available seats)
Source: Expatistan website.
Buying a Property in Scotland
Deciding on whether to choose for temporary or permanent accommodation is another important part of the removals process. If you've opted to buy a property rather than rent one, the process is relatively simple:
Hire a property solicitor once you find the perfect property;
Arrange a viewing and if you like the place, request access to the Home Report. It consists of a single survey, a property questionnaire and an energy report;
Set up a mortgage. The lender may need to see the Home Report in this case;
Ask your solicitor to "note interest", which would allow you to learn the end date for the offers, as well as any other ongoing developments;
Make an offer through your property solicitor. Your offer can include conditions related to the date of purchase, the price, the title, etc.;
The seller's solicitor addresses your offer or makes a counter-offer.
So, how long does it take to buy a house in Scotland? The whole process takes approximately six to seven weeks, provided there aren't any other factors to delay the process.
Difference Between Buying a House in Scotland and England
Although there are many differences between England and Scotland when it comes to purchasing a property, the Scottish system provides more safety nets to the buyers. One significant disadvantage of the English system is that there is no legally binding contract between the buyer and the seller until exchange has been made. In contrast, the purchase process in Scotland is done through missives, such as the offer and counter-offer letters, which are legally binding.
The Scottish system represents a bidding war between all interested parties. While in England you usually expect an asking price, which you can either meet or negotiate to be lowered, in Scotland, you have the "Offers Offers". This means that there is a starting price and you have to offer a higher price and enter a bidding match with other interested parties. If there are several serious bidders, a closing date might be announced to start gathering the best offers from each party.
You can find more information on the topic here.
Healthcare in Scotland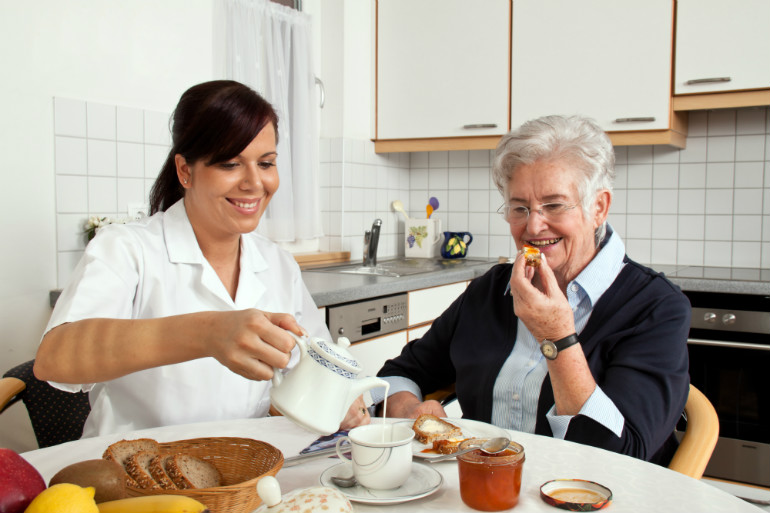 One of the big advantages of moving to Scotland is the healthcare system. In terms of management, the Scottish and the English NHS are separate. This allowed the Scottish Parliament to make changes, which are in favour of patients and those seeking emergency help. Some of the perks are:
24/7 emergency service: It's called NHS 24/7 and it offers medical help online and over the phone;
Waiting time: Compared to England, Scotland has a smaller population. Thus, it is often possible to arrange a same-day surgery appointment;
Free examinations: Every Scottish resident benefits from free eye check-ups and the elderly enjoy free medical care.
Are Prescriptions Free in Scotland
The Scottish Parliament abolished prescription charges for all patients on 1 April 2011. Moreover, if you are registered with a general practitioner (GP) in Scotland, but have to use your prescription in England, you won't be required to pay any fees. The only exception is the GP10 form unless you are eligible for exemption. In that case, you will be charged £7.40 per item.
On the other hand, if you have to use an English prescription in Scotland, you will be required to pay £7.40 per item, unless you have an Entitlement Card.
Moving Care Home From England to Scotland
Relocating to a nursing home in Scotland is not that difficult, but it will take some time and certain things need to be taken into account before you move:
Welfare Power of Attorney: If you want to organize the relocation of a relative, who is unable to manage his or her own affairs, it is advised to set up a Power of Attorney or Guardianship. This will make the process easier and it may save you additional charges.
Ordinarily Resident Status: By arranging the change in ordinary residence from England to Scotland, you can avoid unnecessary payments. The reason such a mistake can have financial, and sometimes legal, consequences is that the local social work service at your place of ordinary residence is not obliged to fund nursing accommodation in another jurisdiction. As a result, you may be required to pay the full price of the provided care until the change has been made.
Supplementary resources can be found on the Government of Scotland website.
Check also:
Education in Scotland
Free tuition is provided to children from 5 to 16 years, which includes two years of nursery education prior to starting school.
Scotland also offers free university tuition. However, only Scots, EEA and Swiss nationals can take advantage of this perk. Although this scheme covers only the first university degree, it can help you save a considerable amount of money.
British students from other parts of the UK are expected to pay an equivalent to the price of the course in their respective country of origin.
How Long Do You Have to Live in Scotland to Qualify for Free University
While many consider this division to be unfair, there is a way to circumvent the situation by planning ahead. You only have to spend three years in Scotland in order to be considered a resident. Afterwards, you can avoid tuition fees the same way as any other EU national would do.
Moving to Scotland with Pets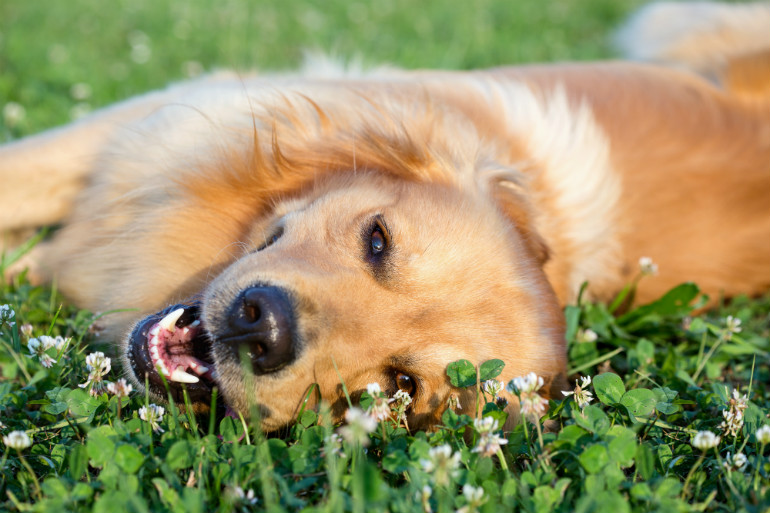 Relocation with pets after Brexit will become more regulated. Here are some of the changes drafted by the European Commission:
EU Pet Passports: This document will no longer be valid for pets, who are owned by British residents, even if they were registered before Brexit. You may need to contact a vet to arrange the re-registration of your pet.
Travel: Going on a trip with your pet to an EU country will largely depend on how the UK leaves the EU. The UK Government also suggests travel preparations start 4 months prior to the departure date.
Pets of EU citizens: If you're moving between UK countries then local post-Brexit laws would apply. Depending on whether the UK becomes a listed or an unlisted country, a similar procedure to the one for pets of British residents will be adopted.
Here is the full information about travelling between the UK and the EU as provided by the European Commission.
Get a Free Quote and Arrange Your Move to Scotland
Home removals are never easy and stress-free when done by yourself. Many factors come into play, especially when relocating in another county. That's why we, at Fantastic Removals, strive to provide a quality service by helping you with anything you may need prior and on the day of your move. We can deliver boxes to your doorstep; help you pack; store your belongings, if necessary; move your possessions and lend a hand with anything that needs to be disassembled and then set up at your new home.

Call Us for a Free Quote Now!
Enter your postcode to view our rates and availability in your area.