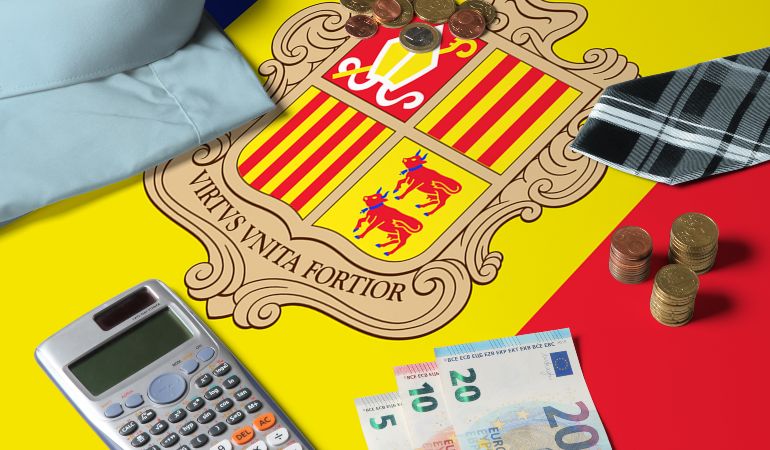 Let's start by clearing one thing up. Yes, Andorra is a country! Strictly speaking, it's a co-principality, ruled by two Co-Princes – the President of France and the Bishop of Urgell in Spain but in practice, Andorra has its own laws and administration and functions as a fully independent state.
Because it's tiny (the sixth smallest country in Europe) Andorra is sometimes overlooked. That's a shame as it has lots to offer. The country is highly prosperous, has a high quality of living index, a low crime rate, good healthcare and a favourable tax regime. Andorrans also enjoy the sixth highest life expectancy in the world and benefit from beautiful countryside and lots of opportunities for outdoor activities, including world-class skiing.
Opportunities to move to Andorra may come as a result of gaining an offer of employment, as a self-employed entrepreneur, or if you have a sufficiently high passive income. While the minimum monthly wage in Andorra is lower than in the UK, €1,060, as opposed to nearly €1,600, living costs are also lower. Accommodation is notably MUCH more affordable.
The average salary in Andorra is close to €4,000 per month, a social media manager could expect to earn somewhat more than this, around €4,800, an online banking manager closer to €7,000. As a property manager, you should earn around the same as a social media manager but if you take work as a personal trainer or ski instructor, you'll probably have to settle for rather less, with wages in the fitness and sport sector hovering around the €3,000 mark.
Opening a bank account in Andorra
Andorra is not a member of the EU but signed a Monetary Agreement with the European Union in 2011 so its banks comply with most EU regulations and fiscal legislation. You'll need a bank account in order to apply for residency in the country and documents you'll need to present to open it include all the usual ones for an EU country plus a couple of extras:
Proof of identity (passport or government identity card)
A reference letter from your existing bank
Proof of income – this applies whether you are employed, self-employed, or retired
Proof of the origins of your assets
Proof of your current local address
Original documents are preferred, copies should be notarized. Not all bank staff speak English so you may need a translator with you if your Catalan or Spanish is limited.
Accommodation costs in Andorra
Foreigners are allowed to buy property in Andorra but do need authorization from the Andorran government to do so. This is a formality rather than an obstruction and the process is simplified if you are a resident.
Buying property in Andorra
An apartment in the centre of the Andorran capital of Andorra la Vella costs around €3,100 per m2, on the outskirts, this drops to around €2,600. The city of Les Escaldes is slightly more expensive than Andorra la Vella with average prices of €4,500 per m2 for central locations and €4,000 in outer districts.
Renting property in Andorra
The monthly rental for an 85 m2 apartment in the centre of the capital is approximately €1,100, in a less expensive area, the same apartment will cost nearer to €750. A smaller property of 45 m2, suitable for a single person will cost around €725 in the best areas of the city or roughly €450 in a less expensive district. This is 60% to 70% cheaper than London rates and about a third less than property rental in Barcelona.
Cost of utility bills in Andorra
Supplying a 2 person, 85 m2 apartment in Andorra with water, heating and electricity will cost around €138, utility bills for a single person apartment are likely to be approximately €95.
Internet is more expensive in Andorra than in many other European cities with, for example, a monthly tariff of €35.00 for a 700 Mbps connection or €25 for a 300 Mbps one. There are several internet providers to choose from
Rates for mobile phone plans range from €5.50, suitable only for those who make a few calls and don't use too much mobile data. And up to €90 for someone needing up to 100 GB of data, unlimited calls and SMS messages and a roaming allowance for use in Europe, Turkey and the United States.
Transportation expenses in Andorra
If you don't have your own transport your options in Andorra are buses or taxis, there are no train services in the principality. A one-way ticket for a local bus journey costs less than €2.00 and a monthly pass costs about €47.50. There are also buses connecting the cities within the principality. Taxis charge around €2.65 as an initial cost, then about €1.15 per km.
Andorra only allows the import of cars which are less than 5 years of age. Purchase of a new Volkswagon golf or something similar will cost approximately €19,000 a litre of fuel currently costs about €1.24. There is no vignette chage in Andorra.
Cost of necessities in Andorra
Little things can add up to big bills. When planning your budget you'll need to know about costs for food, clothing and the other essentials of daily living. These are the costs you have the most control over but costs do vary widely across countries so here are some ideas on what the basics and even a few luxuries will cost you in Andorra.
Food costs in Andorra
A fast-food combo will cost you around €8.00 while a basic meal in an inexpensive restaurant will be more likely to come in at around €11.00. A three-course meal for two in a mid-range restaurant will set you back between €35.00 and €40.00 while if you head to the Italian place in an ex-pat or tourist area and share a bottle of wine the cost is likely to be €70.00 or more. Tourism is an important part of the Andorran economy and the prices for dining out reflect this.
Weekly shopping items:
| Product | Unit | Price |
| --- | --- | --- |
| Eggs | 12 | €2.70 |
| Milk | 1 litre | €0.99 |
| Local cheese | 500 gm | €5.50 |
| Potatoes | 1 kg | €1.25 |
| Tomatoes | 1 kg | €2.20 |
| Apples(1 kg) | 1 kg | €2.00 |
| Chicken breast | 500 gm | €4.00 |
| Bread | 500 gm loaf | €2.20 |
| Coca-cola | 2 litres | €2.00 |
| Domestic beer, bought at the supermarket | 0.5 litres | €1.20 |
| Good quality red table wine from a supermarket | bottle | €12.00 |
Personal care
| Product | Price |
| --- | --- |
| Roll-on-deodorant | €3.60 |
| Shampoo 2-in-1 (400 ml) | €3.00 |
| A tube of toothpaste | €2.40 |
| 4 rolls of toilet paper | €1.50 |
| Cold medicine for six days | €5.00 |
| A single visit to a private doctor | €70.00 |
Depending on the basis of your residence in Andorra you may be required to arrange private health insurance or sign-up to the national health service.
Attire
The costs of clothing really do depend on your tastes, if you're a fan of haute couture you'll expect to pay highly for it. On a more basic level, this is a guide to a few high-street brands and prices.
A pair of jeans (Levis or similar) €67.00
A pair of branded mid-range sports shoes €75.00
A summer dress in a mid-range high street retailer €41.00
A pair of men's leather businesswear shoes €120.00
Takeaways
Andorra has a well-developed economy and residents enjoy a high quality of life
The standard of living is good, taxation is relatively low and costs of living are lower than in many European countries
Opening a bank account here requires a few more documents than the norm but is perfectly doable
Non-citizens have the right to purchase property in Andorra but need permission from the government to do so
Property purchase or rental is markedly less expensive than in many European cities