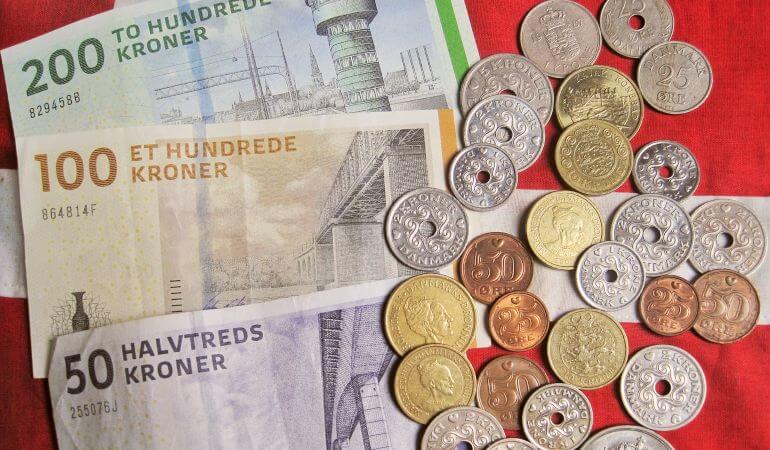 If you're considering moving to Denmark, you're probably wondering if it's expensive to live there and how much this costs. Well, to answer these questions, the standard of life in Denmark is high even for European immigrants. The expenses per month range between about 3,350€ for a family of four without the rent and 4,540€ with the rent. And, the prices in the capital, Copenhagen, are one of the highest compared to other places in the country. Keep in mind that the cost of living in Denmark for international students may be lower than that of regular immigrants.
If you work on a contract, you can cope with the budget just fine (unless you spend too much on unnecessary and luxurious items, of course). Fortunately, salaries are high, too. The average monthly net salary in Denmark per person is 22,641.52 DKK.
Opening a bank account
People over the age of 18, expats included, may open a bank account in Denmark before and after arrival. Most banks allow this for immigrants before their arrival on-site or through online banking. For this purpose, they may ask you to show your CPR number and documents at a Danish branch of the bank after you arrive. This means you won't have a fully functional Danish bank account until after you arrive in the country and visit a branch to complete the process.
Opening a Danish bank account with a reliable online bank is the second option. You can have your Danish card sent to your current address before moving to Denmark. To take advantage of all the security features and services, choose a bank with a full banking licence. This way, you will have a fully functional bank account before even arriving in Denmark.
The documents you must provide to apply for a Danish bank account are:
Photo ID which can be either a national ID card or a passport and notarized copies of them
Civil registration number called a CPR number
Proof of address in a Danish document
Proof of employment or enrollment document
Residents of Denmark over 18 years of age must also have the so-called NemID (a digital signature that gives you access to online self-services) and NemKonto, which lets you receive money from public authorities. Banks are familiar with both and can assist you to open the account or entirely do this for you.
The cost of accommodation in Denmark
Long-term rent in Denmark as of 2020 is approximately 113.50€ per square meter, but it increases every year. Renting a small 50-60m2 apartment in the central part of Copenhagen costs about 9000 to 11000 DKK. If you rent the same flat in the suburbs, you'll pay between 6000 and 9000 DKK per month.
The country has one of the lowest property ownership rates in the world according to the statistics from December 2019 and the cost of accommodation in different locations varies. Living in smaller towns is a great deal less expensive than choosing bigger cities, especially the capital. Most landlords expect to receive 3 months' rent paid upfront.
You need to prove your reliability to your landlord and provide these certificates:
Proof of solvency such as a bank statement or a contract from your current employer
Filled in mandatory reports for the start and end of your tenancy
Recommendations from the previous lessor
You won't usually have any utility expenses included in the rent. Calculate the lease well, as it represents most of the overall costs. Landlords and tenants have the practice to agree on which bills to pay in advance. The landlord pays the taxes on rent. Finding a property to live in on lease is a difficult and rather pricey task, so you can arrange this in advance. You can find landlords yourself and cut on the expenses you would otherwise spend on estate agency fees.
In case you plan to buy a home in Denmark, you must have lived in the country for 5 or more years. You also need to have a residence permit or own a business in Denmark. Another requirement is to hire a lawyer and pay 1-2% of the price of the property. Overall, the cost of the properties depends on both their proximity to the city centre and their age. A property in Denmark may cost between 4000 and 5000 DKK per square meter in the central areas, and 2800 to 3500 DKK in the suburbs.
In Denmark, you pay income tax, including on profit from renting out real estates. The AM-tax or AM-bidrag is 8% "gross tax" regardless of your income. There are AM-tax, national, and municipal taxes on your income. They can range from 41% to 56% depending on your municipality. After living in the country for at least 5 years, you may buy a property and even rent it out. Apartments are sold for 36808 DKK in the city centre and for approximately 24784 DKK outside it on average.
Cost of utility bills
Your utility bill expenses depend on many factors, including your exact location. Your monthly bills will be on heating, electricity, water, cooling, and rubbish. The total of the most important utility bills for a person in a 45 m2 (480 sq ft) studio comes out to approximately 1190 DKK. For a family of 3 people living in an 85 m2 flat, the most basic utility bills are equal to about 2758 DKK in total.
Copenhagen Energy is the biggest energy supplier in Copenhagen. Eco-friendly options are widely used, too. Drinking water comes from groundwater and is highly decentralised. Smaller and larger waterworks are located all around the country. As a result, residents must pay a connection water fee, the water bill, and the green tax on water. Yet, you pay one total bill with the tax on drinking water, wastewater, VAT, and green taxes included.
Here are some utility bill averages:
| Type of Product | Average Prices |
| --- | --- |
| Gas | 500 DKK (65 m2, a 2-room flat) |
| Electricity | 2.078 DKK per kWh for households |
| Water | 0.063 DKK (average price for 1 litre) |
| Internet | 239.76 DKK (60 Mbps or More, Cable/ADSL, Unlimited Data) |
| Mobile phone bill | 150 DKK |
Transportation expenses
When calculating the cost of living in Denmark, you need to factor in transportation expenses, too.
Here are the expenses you can expect for each type of transport:
Type of Product
Average Prices
Monthly ticket for Public Transport
612 DKK
Monthly Pass
450 DKK
A one-way ticket for Local transport
24 DKK
Petrol
11.82 DKK per litreDiesel
Diesel
10.86 DKK per litre
Gasoline
10.73 DKK per litre
Gas
11 DKK per litre
Vehicle taxes
Vehicle Registration tax
Vehicle Excise duty for vehicles registered before June 1997
Green owner tax for the vehicles registered after June 1997
Countervailing charges for all diesel cars
Toll taxes
Vignettes for 1 day to 1 year for all trucks of weight over 12 tons travelling to the Netherlands, Denmark, Sweden and Luxembourg
Starting rate of taxi drivers
50 DKK (Normal Tariff)
Taxi 1 km
15 DKK (Normal Tariff)
Taxi 1-hour Waiting
420 DKK (Normal Tariff)

Tariffs of vignettes depend on the emission class of the vehicle you drive, as well as the duration of the Eurovignette. Denmark uses a time-based toll system and applies an electronic Eurovignette.
Cost of necessities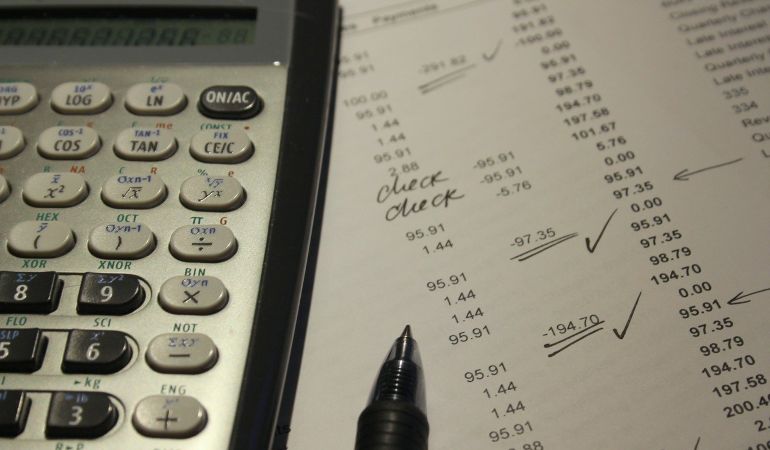 On the whole, the cost of living in Denmark for families and students is not low. It is 27.22% higher than it is in the UK. Rent, for example, is 7.47% more expensive in this Scandinavian country than in the United Kingdom. The expenses in Denmark are 78% higher than those in 78% of the countries in Western Europe. Overall, the cost of living in Denmark is higher than it is in 88% of the countries in the world.
Food costs in Denmark
Food expenses contribute a lot to the overall cost of living in Denmark and everywhere else in the world. The prices of major food products can vary. Here, we will sum them up, giving the average price in markets and restaurants for the most common and necessary ones.
Market prices of food ingredients:
| Type of Product | Average Prices |
| --- | --- |
| Milk (1L) | 9.31 DKK |
| Loaf of white bread (500g) | 18.67 DKK |
| Eggs (pack of 12) | 25.50 DKK |
| White rice (1 kg) | 14.83 DKK |
| Local cheese (1 kg) | 83-100 DKK |
| Beef round/back leg red meat (1 kg) | 92.71 DKK |
| Bananas (1 kg) | 18.57 DKK |
| Apples (1 kg) | 19.03 DKK |
| Oranges (1 kg) | 19.67 DKK |
| Potatoes (1 kg) | 12.71 DKK |
| Tomatoes (1 kg) | 26–28 DKK |
| Lettuce (1 head) | 11.60 DKK |
| Onion (1 kg) | 10.56 DKK |
| Bottle of mid-range wine | 60–85 DKK |
| Water (1.5L) | 9.72 DKK |
| Domestic beer (0.5L) | 12.43 DKK |
| Imported beer (0.33L) | 16.19 DKK |

Going out for a meal during the lunch break or evening, even at a fairly inexpensive restaurant, is a pricey luxury. For example, a meal for 1 person costs 130 DKK, for 2 people it will be 600 DKK. A bottle of domestic beer costs 45 DKK, and imported beer will cost you 40 DKK for a bottle. If you order a regular cappuccino, you will be charged 37.31 DKK, while a coke costs 23.81 DKK. If you're a coffee drinker, for one cup at a cafe, you'll be billed 30 to 50 DKK.
Attire and personal care
Here are the average prices of clothes, shoes, cosmetic products, and attire. These are the other expenses you must be prepared for as well.
| Type of Product | Average Prices |
| --- | --- |
| 1 pair of jeans (Levis or other similar brands) | 700.19 DKK |
| 1 summer dress in a branded store (H&M, Zara, etc.) | 291.43 DKK |
| 1 pair of mid-range shoes (Nike, Adidas, etc.) | 720–930 DKK |
| 1 Pair of leather business shoes for men | 1,030.82 DKK |

Personal care:
| Type of Product | Average Prices |
| --- | --- |
| Hair shampoo (400 ml) | 46 DKK |
| Tube of toothpaste | 13 DKK |
| Roll-on deodorant (50 ml) | 24 DKK |
| 4 rolls of toilet paper | 12 DKK |
| Cold medicine for 6 days (Coldrex, Frenadol, etc.) | 52 DKK |
| 1 box of antibiotics (12 doses) | 103 DKK |
| Short visit to a private doctor for 15 minutes | 1,500 DKK |
Takeaways
Denmark is known for its free education. Undoubtedly, it's an expensive country to live in, but still an attractive destination for immigrants of all nationalities. The country has a high standard of life, even compared to countries in Western Europe, as well as the rest of the world. If you have set your mind on moving to Denmark rely on our international mover to help you out. It has a high standard of life, even compared to countries in Western Europe, as well as the rest of the world.