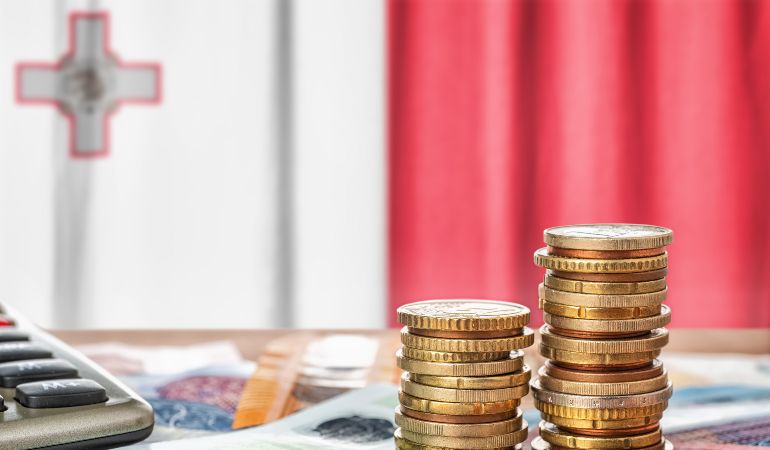 If you are planning to move to Malta then this blog post is perfect for you. Read below to learn more about the country and cost of living there.
Firstly, we will start with a few main details about Malta:
Capital: Valletta
Largest town: St. Paul's Bay
Population: 441,543
Official Language: Maltese
Currency: Euro (€)
Malta is a beautiful Southern European island country. Unsurprisingly, its breathtaking landscapes and picturesque sights have been the location for some of the most famous movies and TV series, including the widely popular Game of Thrones series.
Malta is actually the smallest country in the European Union but still has variety in terms of cities to choose from when it comes to living there. While Malta is generally a well-developed, high-income country with an advanced economy, the 2020 COVID-19 crisis hit quite hard. In 2020, Malta's GDP decreased by 7% following a very big increase of 5.5% in 2019. The unemployment rate has increased from 3.6% in 2019 to 4.3% in 2020. On a more positive note, Malta's economy is expected to fully recover by 2022.
Malta has a highly industrialised, service-based economy. The two industries with the highest hiring rates are tourism and manufacturing. The average salary in the country is €4,620 per month. According to Numbeo, consumer prices, including rent in London, UK, are 27.43% higher than in Valletta, Malta.
Bank accounts
Opening a bank account in Malta should be relatively easy. You will need the following documents in order to do that:
National ID card or passport
Maltese residence card (with your local address on it)
Employment contract
These are the documents each bank will require from you. For further information and peace of mind, we recommend that you review the banks in Malta and the specific details that they require for opening a bank account with them in advance.
Accommodation cost in Malta
According to Numbeo, the price to rent a one-bedroom apartment in the city centre is around €836.84. Outside of the centre, the prices are generally lower – around €679.75. If you are after a bigger apartment – renting a 3-bedroom flat in the city centre is €1,478.76, while outside of it you are looking at a price of €1,125.00.
Again, according to the same source, the price per square meter to buy an apartment is €3,583.27 in the city centre and €2,421.05 outside of it. For comparison, the price to buy an apartment in the UK is £4,277.73 per square meter in the city centre and £3,014.54 in other areas.
Cost of utility bills
The cost of electricity and water is normally around €80.00 per month. The cost of internet access in Malta is about €34 per month, which may vary depending on the particular service provider and contract. One minute of prepaid local mobile, with no discounts or plans, is €0.29.
Enemalta PLC is the only electricity provider in Malta and the primary electricity provider in the Maltese islands, while the water and sewerage services in the country are provided by the Water Services Corporation (WSC).
Transportation expenses
Since Malta is quite a small country, travelling is relatively simple and hassle-free. The country offers a reliable and relatively cheap public transportation system. Similarly to the UK, the people drive on the left part of the road. In general, people there use busses most frequently. There are also options to rent a car, motorcycle, scooter or bicycle, and you can also get a taxi. You can use the daily passenger and car ferry service to get from Malta to Gozo and the boat services to get to the different islands around the country. For an authentic experience, there are also the traditional Maltese water taxis, called Dghajsa at the Grand Harbour.
The average price for a one-way ticket in Malta is €1.50, while the monthly pass is €26.00. The starting rate of taxis is €5.00 and then €2.00 per kilometre.
As in most countries, owning a vehicle in Malta is a bit more expensive. If you are looking to buy a new mid-range car, you will have to pay around €24,250.00. Here is a list of some of the expenses that come with having a vehicle in Malta:
Type of Product
Price in EUR
Price in GBP
1 liter of petrol
€1.34
£1.15
1 liter of diesel
€1.21
£1.04
Vehicle taxes
Licence fees are paid annually and are calculated according to the vehicle's specifications and age. According to Newsbook, at 3.4%, vehicle taxation in Malta is practically three times as much as the EU 28 Member States average, which is 1.2%.
Toll taxes
According to Tolls.eu, the road network in Malta reaches a length of over 3000 km and can be used without paying tolls.
There are specific procedures to take a vehicle out of the UK. Once you have a Maltese residence, your vehicle should have Maltese number plates.
Cost of necessities
In the next couple of paragraphs, we are going to review the prices for some basic necessities such as food, clothes and personal care products.
Food costs in Malta
Below is a table comparing the costs of some food products in Malta and the UK (data from Numbeo):
| Type of Product | Unit | Price in EUR | Price in GBP |
| --- | --- | --- | --- |
| Eggs | 12 | €2.54 | £2.20 |
| Bread | 500g | €1.16 | £1.00 |
| Milk | 1 liter | €1.01 | £0.87 |
| Domestic Beer | 0.5 liter | €1.56 | £1.35 |
| Chicken Fillets | 1kg | €7.34 | £6.36 |
| Tomatoes | 1kg | €2.55 | £2.21 |
| Potatoes | 1kg | €1.85 | £1.60 |
| Apples | 1kg | €2.67 | £2.31 |
| Bananas | 1kg | €1.89 | £1.64 |
A meal in an inexpensive restaurant in Malta can cost you around €15.00, while a more expensive one will charge you about €60.00 for a three-course meal. A regular cappuccino is €2.20 and if you decide to go for the fast food option, you will end up spending around €8.00 for an equivalent of McMeal at McDonalds.
Attire and personal care
The prices for cosmetics and clothing in Malta will vary, based on what you are looking for, the brand, and materials. According to data from Numbeo, the average prices for these industries are:
| Type of Product | Price in EUR | Price in GBP |
| --- | --- | --- |
| 1 Pair of Jeans (Levis 501 Or Similar) | €71.67 | £62.07 |
| 1 Summer Dress in a Chain Store (Zara, H&M, or similar) | €37.65 | £32.61 |
| 1 Pair of Nike Running Shoes (Mid-Range) | €84.70 | £73.35 |
| 1 Pair of Men Leather Business Shoes | €97.88 | £84.77 |
According to Expatistan, the prices for personal care products and services are approximately:
| Type of Product | Price in EUR | Pri in GBP |
| --- | --- | --- |
| Deodorant, roll-on | €3.06 | £2.65 |
| Hair Shampoo | €4.54 | £3.93 |
| Tube of toothpaste | €1.50 | £1.30 |
| Standard men's haircut | €10 | £8.66 |
| Standard women's haircut | €15 | £12.99 |
Conclusion
With its amazing nature and advanced economy, Malta is a very tempting location for expats from all over the world. Life is relatively well organised and having in mind the size of the country – quiet and calm. Just make sure you do your research on living in Malta before you make it there.