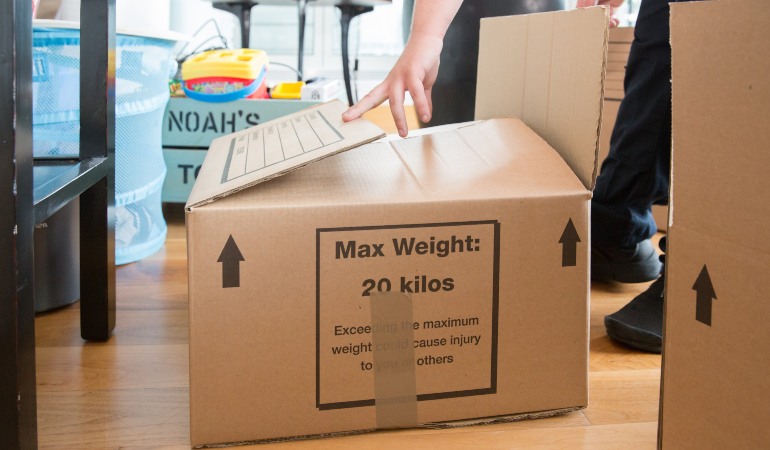 If you think being a professional mover ever gets boring, you're quite far from the truth. It's a lot more than just loading moving box after moving box and every now and again…a chair.
Almost every person has a few items that are personal to them, a little odd, or even embarrassing. However, they will all need to be moved at some point and chances are you'll hire professional help when you're moving house.
No matter how unusual your request is, as long as it's safe for both the movers and your possessions, the professional movers will get right down to business.
The following short stories are shared for your enjoyment.
Royal Grand Piano
Moving the usual upright piano is tricky, requiring a specialised piano removal service. However, there are various types and sizes of pianos.
This one time we had a request to move a Royal Grand Piano which, if you have any idea of pianos, is quite large. It weighs a whopping 450kg and measures at 250cm by 409cm. When the movers arrived on site they tried everything. They measured every door, every window. Sadly the piano was not going anywhere. What we assume is that the piano was brought in while the house was still being built and before any doors were installed.
The final decision that both the movers and the client agreed upon was to leave the piano for the time being as any action taken would have resulted in damaging the beautiful instrument and the property.
Rickshaw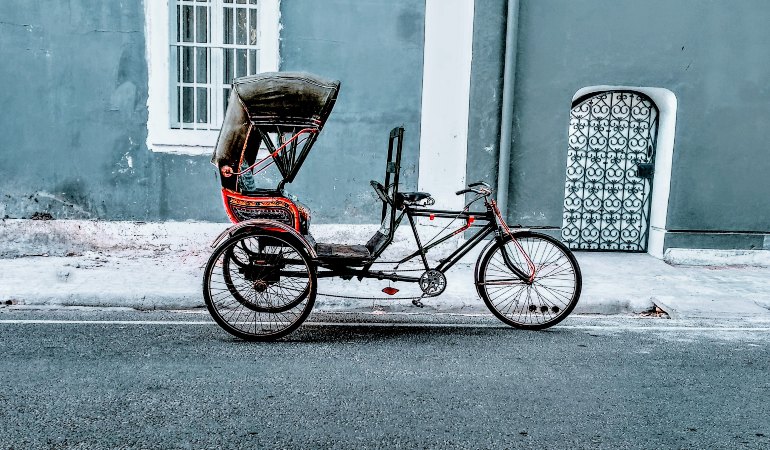 Now, this was a sight to witness! A gorgeous 2-wheeled vintage rickshaw, with a fabric sunroof and a comfy upholstered seat. This beauty needed to be moved.
When the movers arrived at the address the client had already prepared his precious possession for the big day, having cleaned it and covered all surfaces. The man gently loaded the rickshaw in the van and spent a good amount of time securing and stabilising it so it would stay in place during the thankfully short transit.
Once at the new address the client had prepared something special for the movers. Since they were so careful with helping him move, the client rewarded them with a short ride on the rickshaw. Needless to say that the whole office knew of their little treat and we were somewhat jealous!
A deceased pet
This was an incredibly sweet gesture where a beloved pet had passed away and the owner wished to return his loving companion to their homelands. Yes, we're talking about an international move since the deceased pet was raised in a different country before being adopted and moved. However, this being engaged with special customs and policies we couldn't help on this one.
Love toys
Normally we advise clients to handle their valuables on their own, be it expensive jewellery, cash, etc. As prestigious and trustworthy a moving company can be, having your valuables with you will give you a sense of security. Plus you don't have to worry that it will take you days of unpacking and organising before you find your favourite pair of earrings.
Valuables, so to say, come in different shapes and sizes.
On several occasions, the men have been presented with the interesting task of carefully packing and moving a bunch of love toys. The client was on site with the team kindly helping with the packing but we're still curious if it was a fun trick the client pulled on the movers having THEM pack the love toys. Whatever the case was, the professionals, as polite as always, packed everything carefully and made sure the client's possessions arrived intact.
A 3-seater sofa
A 3-seater sofa doesn't seem like much, right? Just your normal household furniture. Well, the twist here was we needed to take the sofa out through the balcony as it didn't fit the stairwell at all and it couldn't be taken apart. The property was on the first floor.
Since the movers didn't have the proper equipment to safely lower down the sofa with ropes from the balcony to the ground. As much as we respected the client's needs we couldn't risk damaging their belongings, the building itself or causing any physical traumas to the movers.
Oddly this is a request we received a couple of times. We had a similar request a few months later with an armchair that again didn't fit the staircase and had to be lowered from the balcony with ropes.
Just a dress
Yes, exactly that. Just a dress! One day we received this request to move one beautiful yet extremely fragile dress. The arrangement was to have at least 3 men ride in the back of the van to support the work of art which would be on a mannequin. The van itself needed to be at least 2 metres in length to house the exquisite design of the garment.
Unfortunately, we were unable to grant this request as it wasn't safe to have the removal experts in the back of a van or the dress unsupported in the cargo area. Safety comes first!
Wine collection
There's nothing like a glass of fine wine to finish the week or maybe even just the day. However, this one gentleman had enough to end each day of the year with a different bottle! You can only imagine the pressure of handling so many bottles of fine collectible wines. Some came in beautiful wooden boxes with padding to support the bottle inside but others we needed to pack. One of the movers advised that they went for 3 layers of bubble wrap before placing the bottle in a box just to be on the safe side. You can never have enough packaging in this scenario.
Porcelain doll collection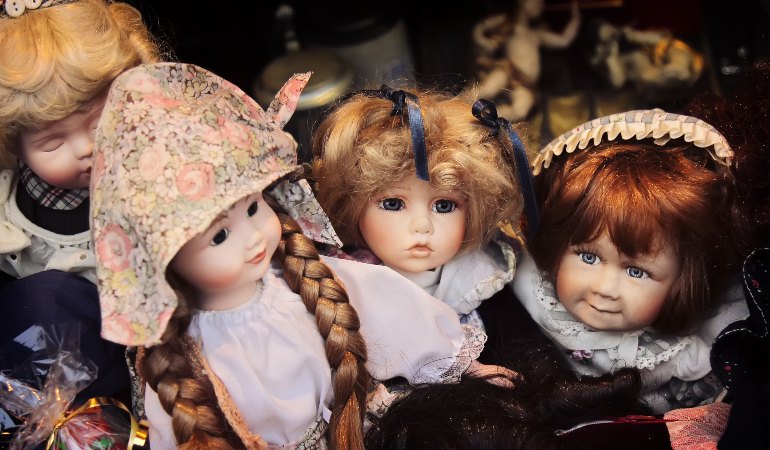 We all know those beautiful Victorian porcelain dolls with their life-like blushy faces and exquisite period-accurate little outfits. Well now imagine 57 of those cute faces all staring at you, waiting to be gently packed and moved to their new home. It's a good thing the man who attended the job didn't suffer from pediophobia or see any doll horror films recently.
All in all…
There are some moving experiences that are in one way or another just unforgettable. The sole fact that they have occurred just that one makes such occasions a fun experience our movers can look back to.
Do you have any strange items you need to move? Don't hesitate to give us a call. The Fantastic movers will handle your relocation requests, however unusual you believe them to be, with utmost professionalism.