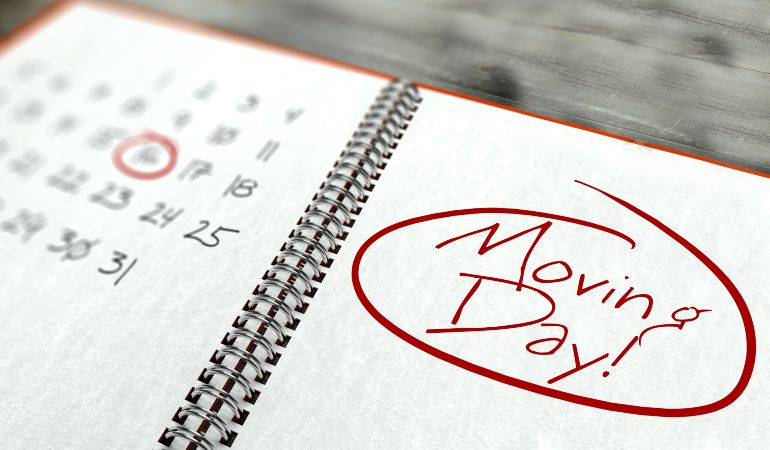 Not many things are worth a slipped disk, and we can confidently say that a pizza slice with cold beer are certainly not on the list. As tempting as it might sound, hiring your friends and family to help you out, might not be the ideal option. If you want to ensure a safe and pain-free moving experience, it would be best to go with a professional company.
Good planning is also mandatory if you're going to secure a slot because removals services tend to get booked quite quickly in high demand periods. Hiring a professional company for your moving and packing will save you so much trouble that you might end up wondering how you've done it before.
Choosing a day if you are a renter or buyer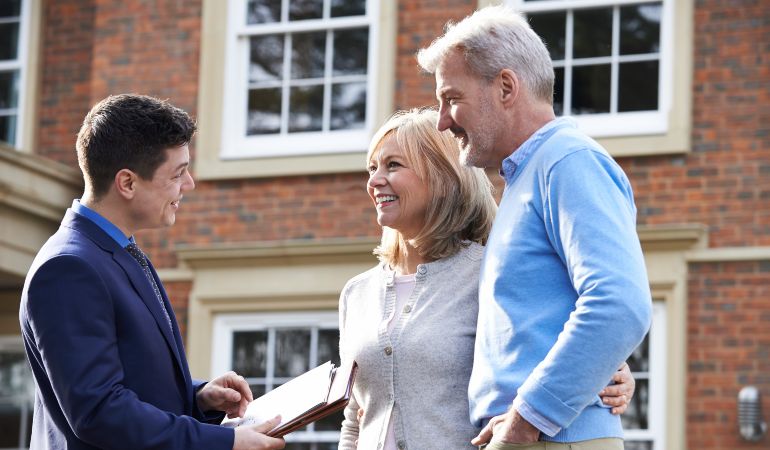 If you are renting your next place, plan the moving date well ahead. Read the contract thoroughly and be aware of clauses that involve any work that has to be done in the property you are leaving. You might have to book a professional end of tenancy clean in order to get your deposit back.
If you've lived there for a long time, there might also be a need for some cosmetic alterations – repainting wall spots, plastering holes, or attaching cupboards back to their original place. Understanding the timelines of your previous commitment and any waiting times at your new home will help you outline the move-out plan. Sometimes key exchanges happen at the last moment – make sure you have the dates pinned with your removal company.
If you are buying the property, you may end up part of a more extensive movers network waiting for a property to free up. It's entirely up to your agreement with your current homeowner so make sure to pick a deadline if they haven't got a new tenancy. Plan the move shortly after this deadline.
How to choose a moving date
It may sound like it's an easy pick, but choosing your moving date depends on so many factors and it's tricky to guess without considering them all. Are you single or moving with your family? Are you a first-time buyer, or are you moving to another rented property? Do you have pets and what time of the year do you need to perform this move? Do you have many belongings that need sorting and packing, etc? The keyword for smooth removals day is again planning.
Considering the seasons when picking a moving out date
There are two options here: one that would cost you less and one that would be more convenient with your personal schedule. For example, in winter the removal service is in low demand, so there is more availability and you might even get a lower quote on the job. However, the unpleasant weather conditions might interfere with your moving process and there is also your kids' school schedule that you have to move around. If you can – wait until spring because the demand for removals services is still not as high. And you won't need to fight possibly lousy weather and freezing colds.
If you have to move in the summer, a good rule of thumb is to book the service a month in advance. Again because that's the season with the highest demand to sell houses and along with the excellent weather suitable for moving and no school, most people go with early summer to late autumn to organise their service.
Picking a day of the week for removals
Choosing midweek or any day, not Friday or Saturday, is usually the least popular option for removal companies. If you are hiring professional help for the job, you won't have to regenerate after the moving day and you can save your weekend for more pleasant activities. Sunday is usually the least popular day, and it's only normal – getting your belongings to your new place with no time to unpack can be extremely stressful. Consider taking a few days off so you can arrive at your new home and have enough time to organize everything.
What month should you choose to move out
When moving in Summer

Summer months are the most popular for moving days in the UK. If you must move out in July and August bare in mind, you may have to reserve way ahead and pay a higher sum.

When moving in Spring or Autumn

If you are unsure of the exact dates and can't plan your way in advance, avoid busy company schedules and choose May or late September/October when the weather is still mild. If you are looking to save from the budget, then consider moving in Winter. Moving prices may be lower by 20-30%, and you will be paying the professionals to brave the cold weather.
Are you starting a new job on a specific date?
If you have found a new job and you have to relocate for it, then settling in before the stress of a new workplace weighs on your shoulders has to be your priority. Having this specific date in mind will be your guideline for the relocation process, and you won't have much choice anyway. Then maybe that's a good thing – you do what you have to do.
Is the school year a factor when planning to relocate?
If you have kids, try to plan your moving day in the summer when they are on vacation. You don't want to stress them out in spring when that's usually the most exams-intense period in school for older children.
Advise well ahead with the teachers to reduce the impact of the transition. Worth mentioning you should have secured the new school place beforehand. Consider the emotional disbalance a relocation may impose on your children. When possible, plan to move in a school break to give them a natural transition to their new life. Children changing school is a distressful experience – creating new friend groups, trying to fit in the new school environment, achieving good results.
Removals company in London – what extra services do they offer?

Unpacking
Cleaning and handyman tasks
Book Fantastic Removals for a Quick Relocation
Enter your postcode to view our rates and availability in your area.
How to be ready for moving day
Early wake up for the smooth start and welcome of the movers
Ensure you have charged all the essential electronics
Wear comfy clothes
Prepare a first night box
Take valuables with you
Just a hint – keep a bottle opener in your handbag so it's handy if you would like to pop a bottle on your first evening in the new place. You will thank yourself later.
Takeaways
Plan your removals well ahead and adhere to your lease contract requirements to get your deposit back
Consider timings, schooling and work schedule
High or Low demand – weigh off your options
Make a smooth transition