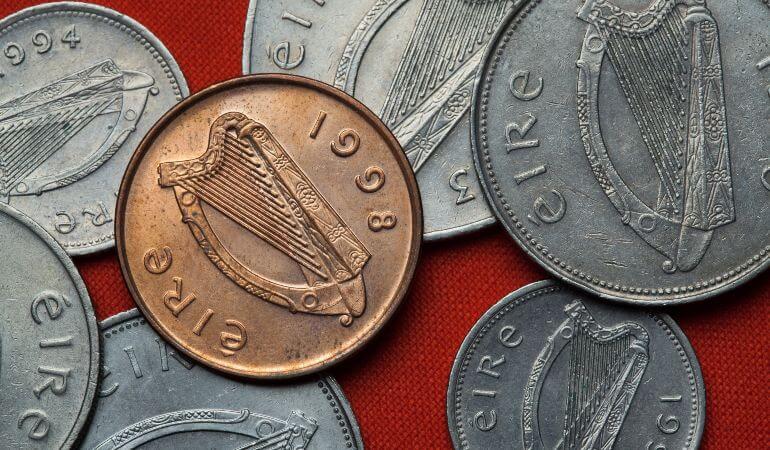 Northern Ireland is not only a place rich in history and vast green landscapes. In comparison to the other UK destinations, it is less expensive, offers great career opportunities and is a convenient destination for students looking for more affordable options.
The most common job positions in Northern Ireland are within the sectors of IT, sales and retail, farming, and finance and accounting, while the highest paid jobs are those of teachers and IT specialists. The current average salary is around £29,298.
If you are thinking of moving to Northern Ireland, keep on reading to find more about the living costs and what to expect. 
How to open a bank account in Northern Ireland
When it comes to your money, it is always better to spend some time investigating. Choosing the right bank and account can save you lots of money and stress. Make sure you know what kind of bank account you need. Compare the various offers by looking at:
fees for account maintenance, transfers and withdrawals
availability of online/mobile banking
accessibility to ATMs
Setting up a bank account as an expat
As Northern Ireland is part of the UK, if you are a UK citizen or have a residency permit, you will be spared much of the dull bureaucratic work. Frankly, even if you don't have a residency, you are permitted to set up a bank account within the country but then it could be more complex. In any case, if you are moving from somewhere within the UK, opening a bank account in Northern Ireland won't be much different from anywhere else in the UK mainland.
Setting up a bank account from abroad
Some banks in Northern Ireland provide accounts that can be opened entirely online. There are other banks that offer also online applications, however, a visit to a branch is still needed before the setting up is finalised. It is important to check with your bank of choice whether they offer such options and if setting up an account online is possible in your case.
Documents required to open a bank account
Different banks may ask for a different set of documents so it is better to check beforehand. You can do that on the bank's website, at a branch or by phone. The common documents you will need are:
Identification document
Proof of address
Accommodation Cost in Northern Ireland
Have you decided on moving to Northern Ireland? That's great news! Even though housing prices have been rising in recent years, accommodation there is relatively affordable and in comparison to the UK mainland, they are quite lower. However, finding a property when moving abroad can be a weary process and to help you make an informed decision, we have gathered some useful tips in regards to accommodation in Northern Ireland.
Rents
To secure yourself with more flexibility, you might choose to rent a place. Rents in Northern Ireland are considerably low. Of course, prices vary from city to city. The cheapest places are Dungiven, Maghera and Coalisland, while the most expensive are Bangor, Holywood and Hillsborough. The capital Belfast can be also a little more expensive than the average in North Ireland. Most of the accommodation in Northern Ireland is furnished. The most popular way to find a place to rent is by looking at dedicated property websites or you can choose to contact an agent.
Here are average examples of what you can expect in terms of pricing:
| Property | Price |
| --- | --- |
| 1-bedroom apartment (city centre) | £500-600 |
| 1-bedroom apartment (outside the city centre) | £400-500 |
| 3-bedroom apartment (city centre) | £800-900 |
| 3-bedroom apartment (outside the city centre) | £650-700 |
Buying
The buying process in Northern Ireland is almost identical if you are a UK resident or not. Foreigners in Northern Ireland who don't have a residency won't have difficulty buying a property if they wish to, however, it is advisable to have a local bank account first. Additionally, if you are a non-UK resident, you will need to pay the new rate of Stamp Duty Land Tax which is 2% higher than the one for the UK nationals. The average housing price in Northern Ireland is £195,242.
Just as an example, the home purchase price per square meter in Belfast is:
City centre – £2,241
Outside the city centre – £1,750
Cost of Utility Bills
Some rents include utility bills and in this case, you will be spared the obligation to deal with this monthly. If not, bills for electricity, gas and telephone will be sent out, usually every 3 months. However, you can opt to receive them each month. Most of the time it will be cheaper to pay online or by direct debit. Also to be able to watch live TV you will need a TV License, which is £145.50 per year. What's cool is that you will not have to pay for water as currently, water charges are included in the domestic rates.
In the table below, you can find the average utility costs you might need to pay in North Ireland:
| Service | Price |
| --- | --- |
| Gas | £40-45 |
| Electricity | £45-50 |
| Internet | £25-35 |
| Phone | £20-30 |
Transportation expenses
The transportation system in Northern Ireland is of great quality and very well organised. The main transport provider is Translink, which comprises Metro, Ulsterbus and NI Railways. The best thing is that you can get a ticket for unlimited travel within Northern Ireland for just £5. This can be possible with the iLink card offered by Translink. The card covers unlimited travel within Northern Ireland both by bus and rail and it can be topped online or at various locations. You can also get a Multi-Journey Smartlink card which can save you up to 28% of a ticket price or a Ulsterbus Town Travelcard for cheaper fares.
Here are the top up costs for zone 1 iLink card (the cost for acquiring the physical card is £1.50):
1 day – £5 (adult) / £2.50 (child)
1 week – £20 (adult) / £10 (child)
1 month – £70 (adult) / £35 (child)
However, if you prefer the comfort of travelling by car, keep in mind the following costs:
1 Litre of petrol – £1.32
1 Litre of diesel – £1.33
Registration fee (if needed) – £55 (one time only)
MOT fee (for cars older than 3 years) – up to £54.85
Moreover, parking in Northern Ireland can be expensive. That is why taxis can be seen as a cheaper option. Uber is quite popular, as well as carpooling. There are even some apps you can check for that.
Cost of necessities
In the sections below you can see more about what to expect when you move to Northern Ireland in terms of food, personal care, attire and recreation expenditure.
Food costs in Northern Ireland
Though food costs are responsible for a considerably small chunk of the monthly expenses, an increase in imported food prices can be noticed, following the recent sterling decline. To prepare you for what to expect when entering a supermarket, check the table below.
| Product | Unit | Price in GBP |
| --- | --- | --- |
| Milk | 1 Litre | £0.88 |
| Eggs | 12 | £1.92 |
| Loaf of bread | 500g | £1.00 |
| Chicken | 1kg | £5.06 |
| Cheese | 1kg | £5.43 |
| Potatoes | 1kg | £1.19 |
| Tomatoes | 1kg | £1.58 |
| Apples | 1kg | £1.47 |
| Bananas | 1kg | £1.03 |
| Lettuce | 1 head | £0.73 |
| Domestic beer | 0.5l bottle | £1.80 |
| Wine (mid-range) | Standart bottle | £7.00 |
| Water | 1.5l bottle | £0.88 |
| Cigarettes (Marlboro) | Pack of 20 | £11 |
For the foodies here we have listed the average costs of going out to a restaurant, cafe or pub:
| Product | Price |
| --- | --- |
| Inexpensive restaurant (meal for 1) | £12 |
| Dinner for 2 (three-course) | £47 |
| Takeout coffee | £2.50 |
| Beer in a pub | £4.45 |
| Cocktail drink | £8 |
Attire and personal care
Living in this part of the British Isles you will need to know how important is to dress in layers. Here, you can experience all four seasons in just 1 hour period. A place like nowhere else!
Check out the prices for some common items:
| Product | Price in £ |
| --- | --- |
| Pair of jeans (Levis 501 or similar) | £52.50 |
| Summer dress in a chain store (Zara, H&M, …) | £30.00 |
| Pair of Nike running shoes (mid-range) | £63.75 |
| Pair of men's leather business shoes | £62.30 |
Takeaways
Teachers and IT specialists are the most high-paid job positions.
Opening a bank account is possible both for UK residents and non-residents and you will need an ID and proof of address.
The housing prices vary hugely on the city of choice and the size of the property.
Utility bills are paid every 3 months or each month, however, the water charge is included in the domestic rates.
Owning a Translink special offer card makes getting around much cheaper.
Food and attire in Northern Ireland play a small part in the monthly expenses.