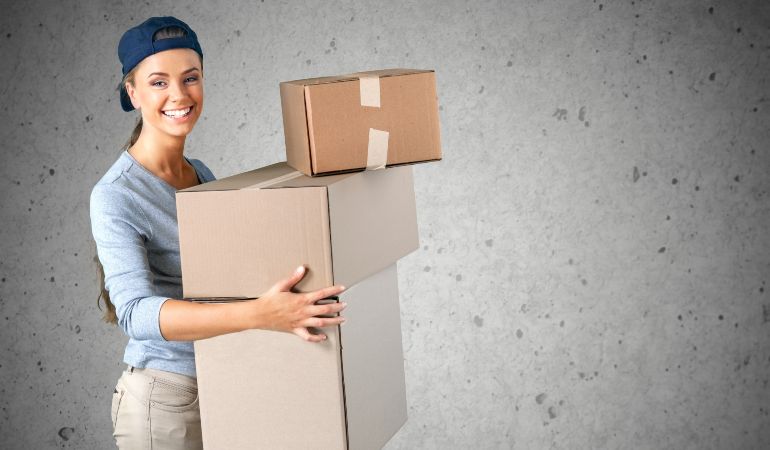 No one wants to be dependant on their parents for too long. Sorry, mum and dad, it's time for me to leave the family nest. Then, harsh reality comes crashing in. But, don't let utility bills and an empty refrigerator dampen your enthusiasm. There is no more exciting time than setting out on one's own, so we're here with a few moving tips on how to make your first move an easy one.
How to move out of parents house at 13
Search engines offer a big amount of suggestions regarding this topic, and it seems a disturbing amount of people ask: How do I move out of my parents' house at 13?
In the United Kingdom, to leave your parents' house, without your parents' permission, you need to be at least 16 years old.
If younger teens have a serious reason to consider moving out, contact ChildLine for any domestic problem. Professionals are there to help you move out, as well as continuing your education.
How to move out of parents house at 16
There are a number of good reasons for under-aged youth to move out of their parents' house. Usually, it has to do with a new school, going to college or university early, long-term travel, or just to boost self-esteem. In the last case, there are a lot of variables teens aren't ready for. So, before doing anything, you should know if you're really ready to live on your own! Do a test.
If you pass, here's what to do:

Start a savings fund
Before moving out of your parent's house, you need money. Choose a bank and open an account on your name. Put all the money you have there. Your parents should have your account number to send you more money if you hit rock bottom (it can always happen).
Get a part-time job
Since parents can give you only that much pocket money, you will most probably need to expand your savings and get a job prior to moving out. At this age, you won't be hired full time, so the salary won't be much. It's still better, considering you won't have to spend it anywhere since you have all your necessities at home.
Keep important documents in one place
This is important, especially when you're going to reside abroad. ID card, international passport, drivers licence, birth certificate. One truth of the real world is: you might be able to get by with no money, but without documents that identify you, you might as well not exist.
Research the area you'll move to
Before you pack your belongings to move out look into the best places to live in London.
Book Fantastic Removals for a Quick Relocation
Enter your postcode to view our rates and availability in your area.
How to move out of parents house after college graduation
This is the time when you really get a grasp on how much moving out of your parents' house costs. They say you truly become an adult, once you get used to the idea that if you want food on the table, you have to buy it with your own money, cook it during your own free time and put it there.
If you had the luck to live in your parent's house while studying and didn't have to pay rent, that's great, but it's time to move on now. Here is how we transition into real adulthood:

Search for a job
Since it's the 21st century, and young people with a degree find a job very hard, you better start going to interviews as early as possible. Moving to Norway and finding a proper job there takes a lot of time and effort. In some countries, you need to make a greater effort in order to find a suitable job. Make your research before leaving your parents' house.
Evaluate savings
If you have any savings left, great. Make sure you have at least the amount of six months worth of rent.
Calculate college debt
Yes, that's something you'll probably have to work off in the next decade or two. Consider it in your savings evaluation and your salary (or hypothetical salary). You'll need a well-organised budged for this.
Pay rent to parents
You can contribute to your household and take some kind of responsibility. Good thing is, you will get away with food expenses and might be able to save some time doing housework since mum is here.
Don't move out until you find a job
Better yet, wait until you get your first salary to jump-start your new life.
Find a room-mate
The best thing you can do to ease up your rent before you go to hiring a man with a van and moving out is to find a buddy to share a place with. You can check if you're ready to move in with your partner. Find out if you're ready to live together with your signifficant other
Keep saving when at the new place
Paper plates and recycled items might be just enough to cover your needs. You might not be able to live at the same social level as in your parents' house, but at least this is all yours and you're loving it!
Take only the most necessary with you when leaving
Aim for a minimalistic move, leave behind large items. Moving a piano to take it with you at the new address will make the whole moving process a lot more expensive and harder to complete. Optimise the experience for lesser expenses and try to leave your parents' home as quickly as possible when you're ready to make the step. Otherwise, you're risking to leave the whole move out plan behind.
Check also: