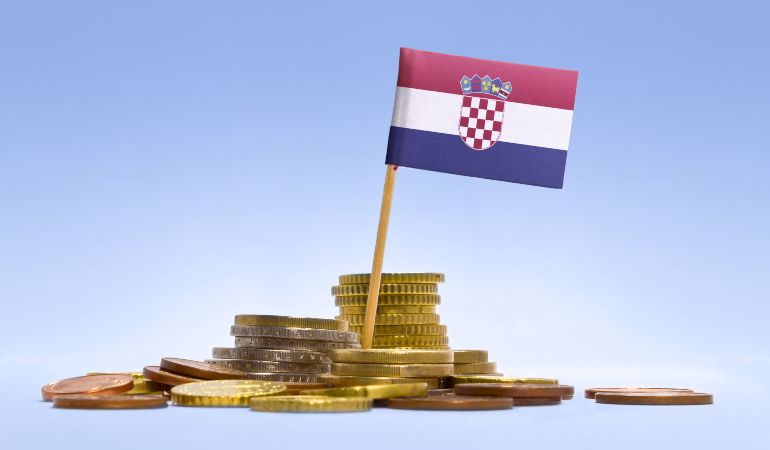 Are you planning to move abroad? Maybe you have set your mind on Croatia? We certainly cannot blame you. Situated in both the Northern and Eastern hemispheres of the Earth, Croatia, or the Republic of Croatia, is a beautiful country with picturesque sights. Here are some basic facts about the country:
Capital: Zagreb
Currency: Croatian Kuna (HRK)
Population: 4.088 million
Official language: Croatian
The GDP and GDP per capita in the country are steadily increasing during the past few years. Overall, the Croatian economy is expected to rise in the near future. The unemployment rate in the country, however, although declining, is still among the highest in the EU states – 7.11% in 2020.
Unsurprisingly, the biggest portion of Croatia's GDP comes from the tertiary sector, namely trade and tourism. These are also the two industries with the highest hiring rates. Bear in mind that, normally, some of the tourism jobs are seasonal. Also, it will be easier for foreigners to find a job in Croatia if they speak the local language. The minimum wage in Croatia is currently 3,120 Croatian kuna (gross) per month, which is equivalent to £354.00. The average net salary in Croatia is around £796, as of April 2020. This may seem quite lower than the standard minimum wage in the UK, however, the living standard is more affordable. According to Numbeo, for example, the consumer prices, rent excluded, in London are 68.63% higher than in Zagreb and 128.81% higher including rent.
Bank accounts
If you are an expat in Croatia, you will need a bank account to receive your salary and pay your bills. You can open one relatively easily. Some banks may provide such an option online, however, most of them will require you to attend personally. With that said, you will need to provide the following:
Proof of identification
Residency and work permit
A nominal amount of money in either Croatian Kuna or Euro
We recommend that you review the banks in Croatia and particularly the ones in the city you've chosen to live in, in order to make an informed decision. It will also be useful to check the requirements for setting up a bank account. This will save you a lot of time and will ultimately make the process a lot less stressful.
The accommodation costs in Croatia
Renting an apartment in Croatia is relatively affordable. Normally, the prices are higher in the bigger cities than in the smaller ones. According to Numbeo, the average rent for a 1 bedroom apartment in the city center of Zagreb is 2,967.58 HRK or £334.98. Outside of the center, the prices are lower – 2,338.11 HRK or £263.93. According to the same source, the price per square meter for an apartment in the city centre is 18,712.50 HRK or £2,112.27. Similarly, the price per square meter outside of the city centre is 13,542.78 HRK or £1,528.71. In order to rent a house in Croatia, you need to obtain a work permit and a residence permit.
The cost of utility bills
Utility bills, such as electricity, water, phone, and internet, come on top and are approximately around 1,200 HRK or £135.46. The internet cost varies between 126 – 195 HRK per month, which is equal to between £14.22 – £22.01. One minute of prepaid local mobile, with no discounts or plans is 0.92 HRK or £0.10.
Hrvatska elektroprivreda (HEP) is the national energy company in charge of production, transmission, and distribution of electricity. The Hrvatske vode or Croatian Water is the main provider of water in Croatia, with the exception of some remote areas in the country.
Transportation expenses
Travelling in Croatia is very convenient. The main transportation methods are bus and ferry. The road infrastructure has been a priority for the country in the past decade and is highly improved. Trains are used mainly for travelling short distances to and from major cities.
Inner city public transportation is also well-developed. The average price for a one way ticket is around 10 HRK / £1.15. The price may vary, depending on the city, but the differences are minimal. The monthly pass is around 350 HRK / £40.38. You can also use a taxi. There are local taxi service providers and the internationally known Uber. The starting rate of taxis is 20 HRK / £2.31 and 6 HRK / £0.69 per kilometer.
Owning a vehicle in Croatia is a tad more expensive. If you are looking to buy a new mid-range car, this will cost you approximately 150,000 HRK / £17,305.029. Here are some of the basic expenses when owning a car in Croatia:
Type of Product
Price in HRK
Price in GBP
1 liter of petrol
10 kn
£1.15
1 liter of diesel
9.78 kn
£1.13
Vehicle taxes
National tax, vehicle insurance tax, etc. There is a number of different taxes due in Croatia.
Toll taxes
They are paid for using motorways in Croatia. The amount of toll taxes is calculated based on the type of vehicle you own (motorcycle, car, etc.) and the specific area.
If you want to import a vehicle into Croatia, you will have to pay three types of taxes:
Carina (customs tax) – calculated according to the emission of gases and purchase value of the vehicle
PDV (value added tax) – in Croatia the PDV rate is 25% of the purchase value of the car
Trošarina (acquisition tax) – calculated based on a lot of factors, such as type of vehicle, age, purchase value, emission of gases, etc.
Cost of necessities
Food, attire, personal care products, and specific services are things that we all need and should be able to afford. In the next couple of paragraphs, we are going to review the costs for each one.
Food costs in Croatia
The food in Croatia is not too expensive. Here is a table with the costs, both in Croatian Kuna and in GBP, of some of the basic products:
| Product | Unit | Price in HRK | Price in GBP |
| --- | --- | --- | --- |
| Eggs | 12 pieces | 16.63 kn | £1.92 |
| Bread | 500g | 6.98 kn | £0.81 |
| Milk | 1 liter | 6.98 kn | £0.81 |
| Beer | 0.5 liter | 9.83 kn | £1.13 |
| Chicken Fillets | 1kg | 68.63 kn | £7.92 |
| Tomatoes | 1kg | 10.09 kn | £1.16 |
| Potatoes | 1kg | 6.36 kn | £0.73 |
| Apples | 1kg | 9.66 kn | £1.11 |
| Bananas | 1kg | 10.22 kn | £1.18 |
A meal in an inexpensive restaurant can cost you around 60 HRK / £6.92, while a more expensive one will be about 135 kn/ £15.58 for a three-course meal. A regular cappuccino is 11.01 HRK / £1.27, and if you decide to go for the fast food option, you will end up spending around 43.00 HRK / £4.96.
Attire and personal care
When it comes to cosmetics and clothing, the prices vary based on what you are looking for, the brand, and materials:
| Item | Price in HRK | Price in GBP |
| --- | --- | --- |
| 1 Pair of Jeans (Levis 501 Or Similar) | 550.81 kn | £63.55 |
| 1 Summer Dress in a Chain Store (Zara, H&M, or similar) | 250.76 kn | £28.93 |
| 1 Pair of Nike Running Shoes (Mid-Range) | 565.45 kn | £65.23 |
| 1 Pair of Men Leather Business Shoes | 654.66 kn | £75.53 |
According to Expatistan, the prices for personal care products and services are approximately:
| Type of Product | Price in HRK | Price in GBP |
| --- | --- | --- |
| Deodorant, roll-on | 30kn | £3.46 |
| Hair Shampoo | 32kn | £3.69 |
| Tube of toothpaste | 16kn | £1.85 |
| Standard men's haircut | 60kn | £6.92 |
| Standard women's haircut | 80kn | £9.22 |
Conclusion
Life in Croatia is relatively affordable. Prices are generally lower, especially compared to the UK. It will be very useful if you know the language before you move to Croatia or to start learning it as soon as possible. This will help you find and keep a better job in the country.