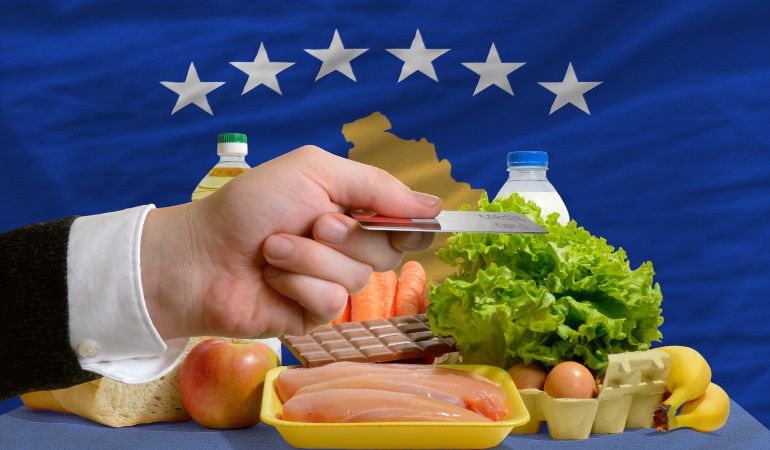 Kosovo is young! It's the second youngest country in the world, having declared independence from Serbia in 2008. Continuing the theme of youth, Kosovo also has a young population, around a quarter of Kosovans are under age 15, less than one-tenth are over 65.
The country has a history of economic and political turbulence but has enjoyed political stability and economic growth in recent years. It is still one of the poorest countries in Europe, the minimum wage is just €130 and the average is less than €500. Salaries in the information and communication industries range close to €700 but working in real estate only brings in a wage of around €375. In the accommodation and food services sector salaries are lower still, less than €220. As if that wasn't disheartening enough, unemployment is high so finding a job in Kosovo as an expat might be a challenge.
So, why move to Kosovo? Well, the quality of living index is reasonable, in particular, the country has a low crime rate and a generally favourable climate. Salaries are low but so is the cost of living. If you have an independent source of funds or are able to work online you'll find that a little income goes a long way. And because Kosovo is relatively small and bordered by Serbia, North Macedonia, Albania and Montenegro, residing here offers a wealth of opportunities to explore South-East Europe. Add these factors together and Kosovo has the potential to be the digital nomads' paradise.
Table of contents
Opening a bank account in Kosovo
Accommodation costs in Kosovo
Cost of utility bills in Kosovo
Transportation expenses in Kosovo
Cost of necessities in Kosovo
Food costs in Kosovo
Personal care in Kosovo
Attire in Kosovo
Takeaways
Opening a bank account in Kosovo
Opening a bank account in Kosovo is straightforward. You'll need to show a valid ID card or passport and something to prove your address, most usually a recent utility bill. At the moment it's not necessary to have an address in Kosovo to open an account there, some banks will allow you to prove your address in another country.
It may be possible to open an account online but it's often more sensible to do so in person and check out the terms and conditions in detail before making any commitment.
Accommodation costs in Kosovo
Buying property in Kosovo
The rights of foreigners to own property in the country are in the process of being clarified but all indications are that Kosovo will follow other Balkan countries in granting those rights on the basis of reciprocity. A foreigner can buy property in Kosovo so long as they are citizens of a country that allows Kosovans to own property there. Property prices in Kosovo are, as you might expect, low. The price per square metre for a city centre apartment in Pristina, the capital of Kosovo is currently running at about €1,100, move away from the centre and this drops to just over €750 m2. That's less than 10% of the current price per square metre in London and less than a sixth of the going rate in Frankfurt.
Renting property in Kosovo
The monthly rent for a three-bedroomed apartment in central Pristina is approximately €440, a one-bedroomed apartment is rather less expensive, around €250. Move out of the centre and prices drop to something in the order of €300 for a large apartment or less than €200 for a small one. These prices will not include utilities.
Check also:
Cost of utility bills in Kosovo
Covering the basic utilities, water, heating, cooking, in a three-bedroomed, 85 m2 apartment will take around €60 from your monthly budget. A local call on your mobile should cost around €0.06 if you don't have any post-paid plans or discounts. A reasonable home internet connection costs around €12.
Since Kosovo is not in the EU roaming caps will not apply, check rates carefully before making international calls or using a phone from an out-of-country provider in Kosovo.
Transportation costs in Kosovo
Want to buy a new car? A VW golf or something similar will set you back a very reasonable €15,000, while the fuel to run it is also inexpensive, currently around €1.05/litre.
If you prefer to use public transport the good news is that buses in Kosovo are generally both reliable and frequent. There are services connecting most of the cities so it's not essential to have a car to explore the country. In Pristina, a single local bus fare costs €0.40 and a monthly pass €14.00. The starting fare for a taxi is around €1.50 in daytime hours and the charge per km is approximately €0.50. Meters don't always work, so be sure to check this or negotiate a price before getting in the cab.
Costs of necessities in Kosovo
Food, toiletries and maybe the odd night out incur costs that can add up quite quickly, but the low disposable incomes in Kosovo serve as a powerful downward force on daily living expenses. Basic foods and even eating out are inexpensive.
Staples
| Product | Unit | Price |
| --- | --- | --- |
| Bread | 500 gm loaf | 0.35 |
| Milk | 1 litre | €0.80 |
| Rice | 1 kg | €1.00 |
| Eggs | 12 | €1.07 |
| Chicken breast | 500 gm | €2.50 |
| Potatoes | 1 kg | €0.33 |
| Tomatoes | 1 kg | €0.50 |
| Onions | 1 kg | €0.50 |
| Apples | 1 kg | € 0.60 |
| Domestic beer | 500 ml from a supermarket | €0.65 |
| A bottle of mid-range wine | 1 | €3.00 |
| Cola | 2 litres | €1.25 |
A meal at a local cafe or fast food outlet costs around €3.00-€3.50, you can enjoy a three-course dinner for two in a mid-range restaurant for around €15.00. Head to a better restaurant in a more select part of the city and add wine to your meal and you'll probably spend about €33.00. A beer at a local pub will cost you less than €2.00 but if you indulge in a cocktail at a smart club it will be closer to €5.00
Toiletries and personal care
| Product | Price |
| --- | --- |
| 4 rolls of toilet paper | €0.85 |
| Box of 32 tampons | €3.40 |
| Cold medicine for 6 days | €5.00 |
| A single visit to a private doctor | €15.00 |
Clothing
This is always the area with the biggest range, some people spend very little on clothes, for others high quality and designer labels are necessary indulgences. Of course, if you have to dress for the office a certain level of presentation is expected. Here are a few guideline prices for internationally available clothing items.
| Product | Price |
| --- | --- |
| A pair of branded trainers or sport shoes | €38.00 |
| A pair of men's leather business shoes | €53.00 |
| A summer dress from a high-street chain store | €23.00 |
| A pair of branded jeans | €29.00 |
Takeaways
Kosovo is a young country, it's had economic troubles in the past and although recovering the economy is still underdeveloped
Unemployment is high so securing work in the country may be a challenge
Wages are low, people don't move to Kosovo for financial opportunities!
Living costs are low and quality of life is reasonable so it's a good option for someone with online work opportunities or a passive income
Kosovo's location and connections to neighbouring countries makes it an interesting base for anyone wishing to explore the Balkans