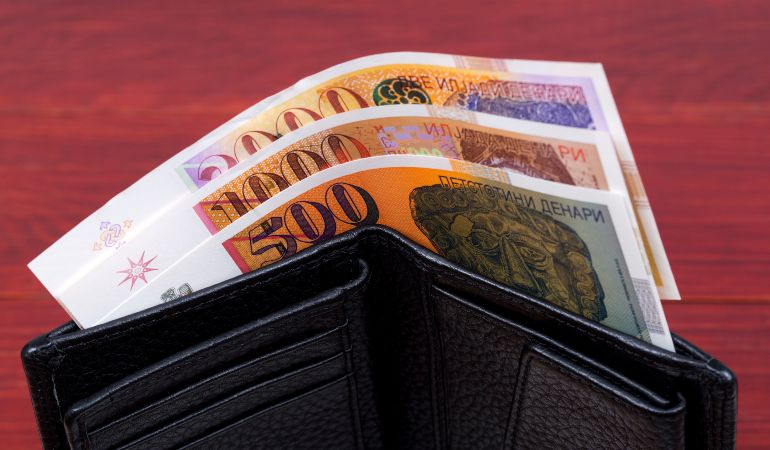 North Macedonia is one of the countries that arose from the break-up of Yugoslavia. It's a small landlocked state, situated in Southeast Europe, bordered by Kosovo, Serbia, Bulgaria, Greece and Albania. The country enjoys a favourable climate with four distinct seasons and beautiful countryside which includes mountain ranges, extensive forests and many lakes. The cities, especially the capital Skopje are lively and diverse, being influenced by a variety of Eastern and Western cultures.
After considerable economic and political upheaval in the late nineteenth and early twentieth centuries, the country has developed and progressed rapidly, enjoying steady economic growth since 2002. North Macedonia is classed as an upper-middle-income country with good future prospects, though unemployment is still high. Most expats live in the capital where employment opportunities are to be found, notably from teaching English or through involvement with one of the many NGOs working in technical training or relief work.
Wages are low in North Macedonia, the minimum is around €190, the average is a little under €700. Working as an English teacher in the country is generally rewarded by a salary which is a little less or slightly more than the average. Macedonia has a well-developed tourism industry but wages here are low, a chef generally earns less than €500 a month, a waiter or waitress as little as €250. The information technology sector in North Macedonia is also strong and salaries here are better, a developer or programmer might expect a wage of around €730. Low salaries are offset by the low cost of living in the country.
Opening a bank account in North Macedonia
Opening a bank account in North Macedonia isn't difficult but has to be done in person. Eight of the fifteen banks in the country offer accounts to non-citizens. Their requirements may vary slightly but in general, expect to be asked to present:
A valid passport or ID card
Some proof of residence – Utility bills, or a rental contract and a payslip is generally sufficient
Some banks in North Macedonia will allow non-residents to open an account. This can be useful if you spend extended periods of time in the country but don't have a fixed and provable address there. Once again this cannot be done online, banks in North Macedonia require your physical presence and personal signature at the time of application.
It generally takes around a week to get everything fully up and running. Accounts can be opened in various currencies including USA dollars, British pounds, Euros or of course Macedonian Denars.
Accommodation costs in North Macedonia
Buying property in North Macedonia
Foreigners can buy real estate in North Macedonia under the condition of reciprocity. Providing your country of citizenship allows North Macedonians to buy there, you can buy in North Macedonia. There are no restrictions on the purchase of land unless it's classed as agricultural.
Since most expats in North Macedonia live in Skopje, prices here are based on that city.
Apartments in Skopje centre are priced at around €1,300 per m². In a less central location, this drops to an average of a little over €900. As you'd expect these prices are higher than in other cities and rural locations.
Purchase prices are vastly lower than in most of Europe but taking into account the lower salaries, the property price to income ratio for someone on an average wage isn't that much different from real estate in Western Europe. For comparison, property in Skopje is just over 90% less expensive than in London, but salaries are around 89% less.
Renting property in North Macedonia
Rental costs in Skopje follow the same trend as purchase prices, rates are lower than in other countries but are roughly equivalent in terms of affordability based on local wages. A one-bedroomed apartment in the city centre can be rented for around €250, a three-bedroomed apartment will be in the region of €425. Outside of the centre, rental prices drop to about €165 for the smaller property or €270 for the larger one. Utilities will not usually be included in the rental price. Property taxes may or may not be, check your contract.
Cost of utility bills in North Macedonia
Budget around €115 for electricity, heating, cooking fuel, and water to service a three-bedroomed apartment of 85m2 with two inhabitants. Utility bills for a smaller place occupied by a single person will be around a third less.
Making a one minute call within the country on a mobile, using a prepaid sim card with no discounts will cost around €0.11. Opt for a bundle or special tariff and that could drop to as low as €0.04. Using mobile data doesn't have to be overly expensive. A monthly 16GB prepaid tariff costs around €8.00. Home internet at a decent speed will cost around €18.00.
North Macedonia is not in the EU, so check prices carefully before using a mobile phone serviced by an EU provider.
Transportation expenses in North Macedonia
Public transport options in North Macedonia include trains, buses and taxis. The railway system is somewhat outdated so a journey by train may be best undertaken for the romance of it rather than being regarded as an efficient means of travel.
Buses between cities are generally modern, reliable, frequent and affordable. Most cities have decent local bus networks. In Skopje, there's a flat rate single fare ticket, currently priced at €0.60. If you're a frequent user the monthly pass represents good value at a little under €25.00
During normal tariff hours, the hire charge for a taxi is €0.80 and the rate per km €0.45. Taxis are a popular mode of travel in the cities.
The roads in North Macedonia are generally adequate and major roads are good so independent travel is a reasonable option, A new VW golf 1.4 or something similar can be purchased for about €18,700. There is a tax on new vehicles or those put into use in North Macedonia for the first time, this is broadly speaking a carbon tax as it's based on the expected CO2 emissions of the vehicle. Hybrid vehicles are charged at 50%, wholly electric ones are exempt.
Fuel prices are average for the Balkan states at €1.08/litre. If you're running a car you'll also be liable for an annual road tax, this is less than €25.00 for a 1.4 car.
Cost of necessities in North Macedonia
In your monthly budget, you'll need to allow for food, personal care products, clothing and probably some entertainment.
Food costs in North Macedonia
A combo meal at a fast-food outlet could be as little as €3.30, a basic lunch at a local eatery around €4.00. Dinner for two at a mid-range restaurant can be bought for roughly €20.00, if you opt to go a little up-market and add wine to your food expect to pay at least €30.00.
Staple foods
| Product | Unit | Price |
| --- | --- | --- |
| Milk | 1 litre | €0.85 |
| Eggs | 12 | €1.60 |
| Bread | 500 gm loaf | €0.50 |
| Rice | 1 kg | €1.05 |
| Potatoes | 1 kg | €0.50 |
| Onions | 1 kg | €0.60 |
| Apples | 1 kg | €0.80 |
| Local cheese | 500 gm | €5.20 |
| Chicken | 500 gm, breast meat | €2.30 |
| Beer | 500 ml bought at the supermarket | €0.80 |
| A mid-range bottle of wine | 750 ml at the supermarket | €4.10 |
| Bottled water | 1.5 litres | €0.40 |
| Cola | 2 litres | €1.25 |
Personal care in North Macedonia
| Product | Price |
| --- | --- |
| A tube of toothpaste | €1.20 |
| A box of 32 tampons | €3.40 |
| Cold medicine for 6 days | €3.00 |
| Roll-on deodorant | €2.30 |
| A single visit to a private doctor | €24.00 |
Attire in North Macedonia
How much you choose to spend on clothes is always a personal question. The prices quoted below are for internationally available brands that are easy to compare in different countries.
A part of men's leather shoes €78
A summer dress from a high street store €30
A pair of branded sports shoes (mid-range) €66
A pair of jeans (Levi or equivalent brand) €54
Takeaways
North Macedonia has enjoyed steady economic growth in recent years and employment opportunities here are better than in some Balkan countries
The majority of expats live in the capital Skopje which is lively and diverse
Setting up a bank account is straightforward but must be done in person
The cost of living is generally low but so are salaries
If you're on a low wage, paying for accommodation may take up a significant portion of your income